Ever heard of Wat Rong Khun  (วัดร่องขุ่น) ? Its also known as White Temple or Bai Loong Wang in Chinese, located in Chiang Rai. Remember me saying I dreamed of it last year? And yes, I made my way to this temple this year. Well, it is a Buddhist and Hindu temple.

It was designed by Chalermchai Kositpipat and the construction began in 1997 and it is ongoing even till now.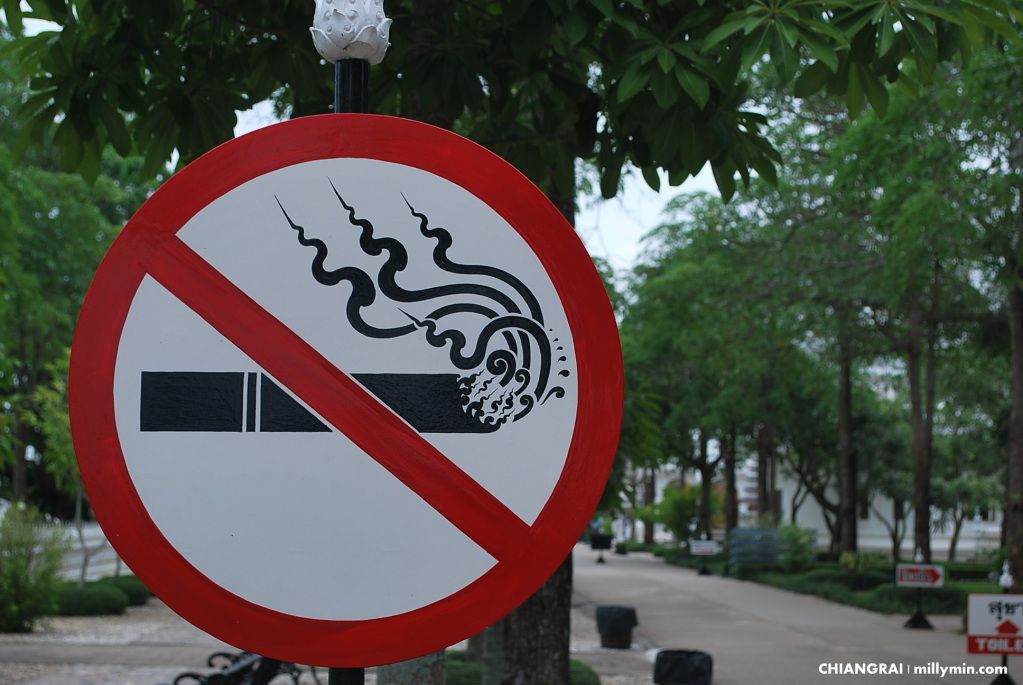 … and so, before I started touring around the temple, I headed off the backyard, where the workers work on the backend stuff.

Even wonder how the hands were made and each and every of them look so real!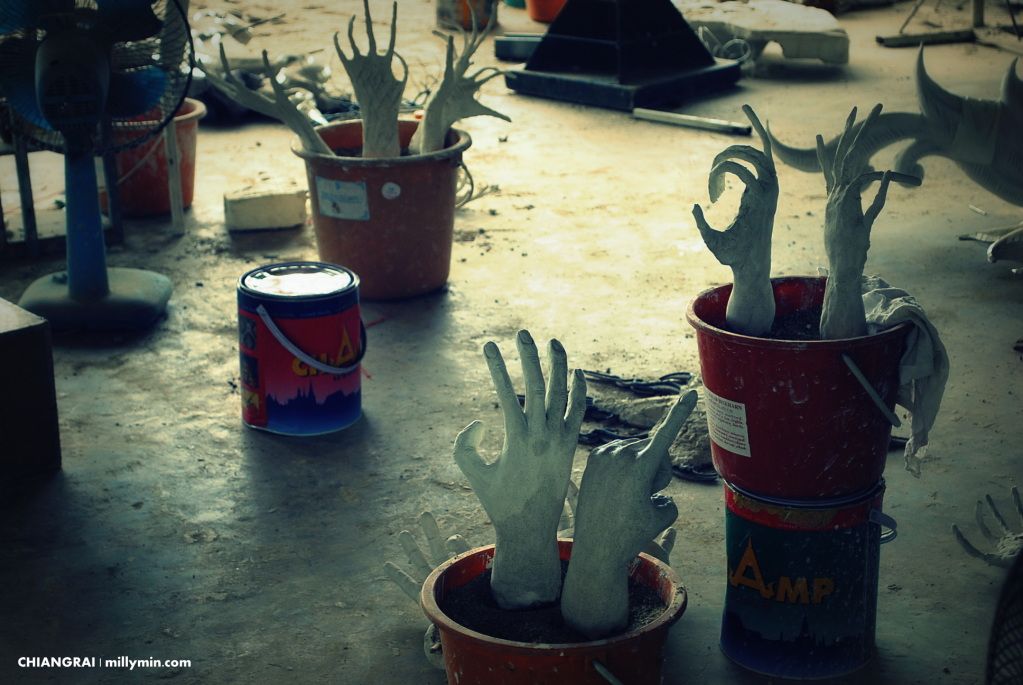 Yes, they do have talented ones making them.
A wishing well, a place where everyone wish that their wishes will come true. My mind was empty that point of time and I prayed for the best of everyone, nothing in specific. I just want everyone around me to be happy. Well, I do hope that will come true.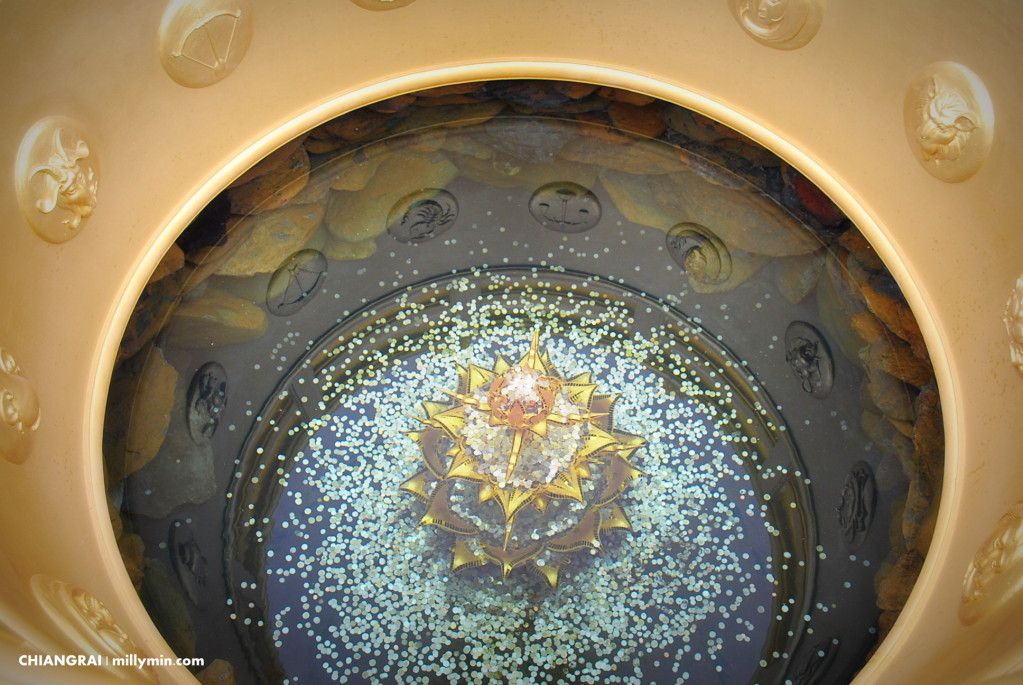 One thing about traveling alone … its really hard to get people to take picture for you 🙁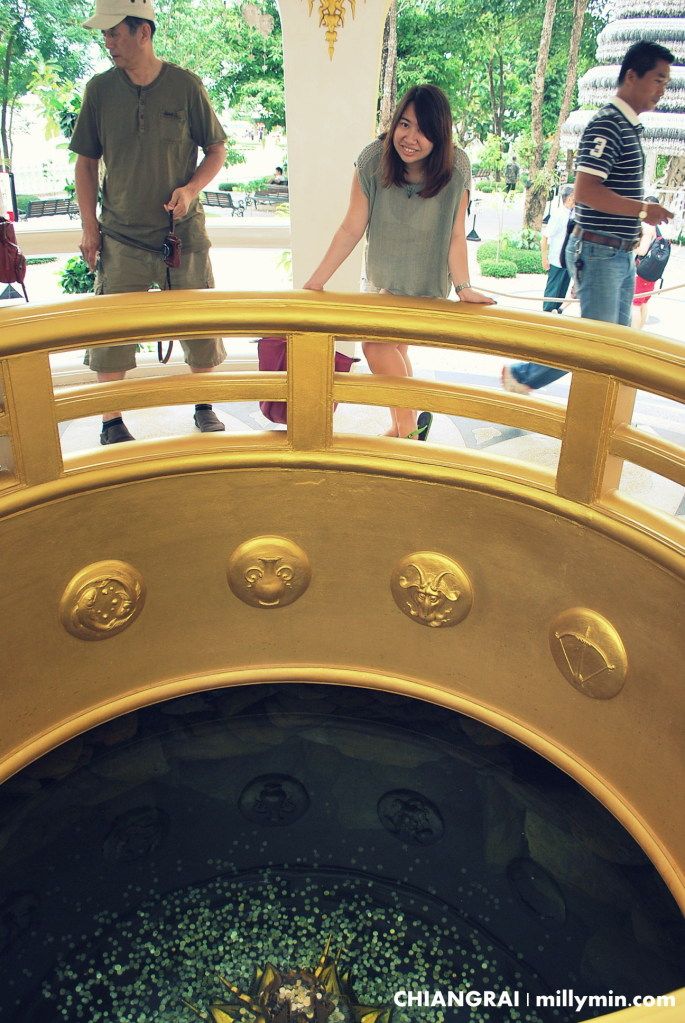 Then, I came across this man made Bodhi Tree, where visitors will purchased the Bodhi leaf at 30 Baht to pen down their wishes and get them hang to form a Bodhi Tree.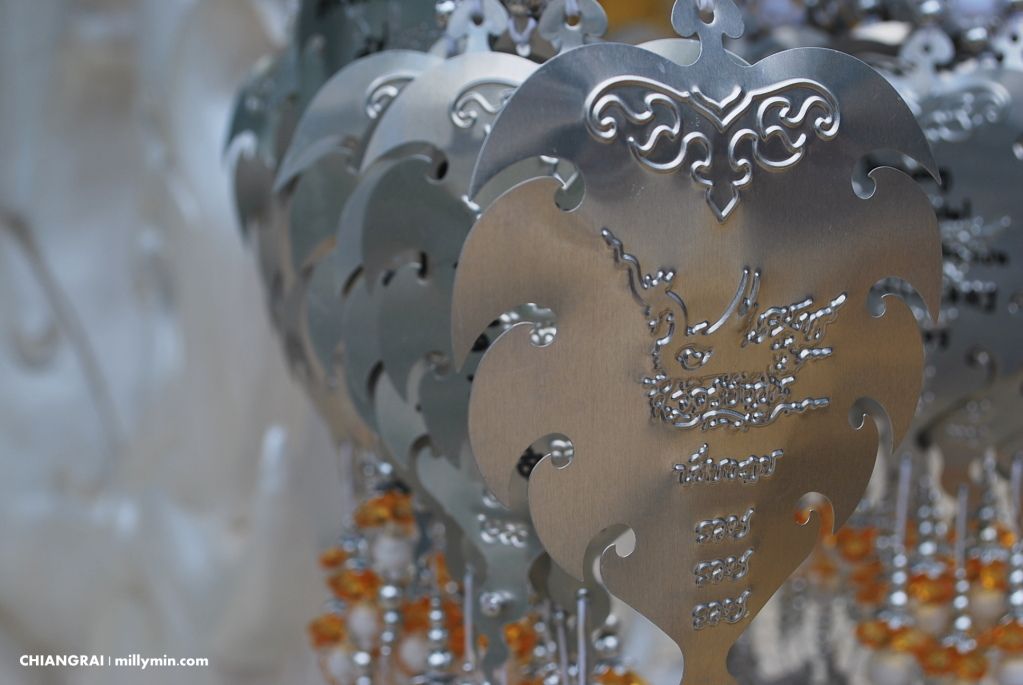 Since I was there, I just did it knowing not if I will return to this place anytime soon.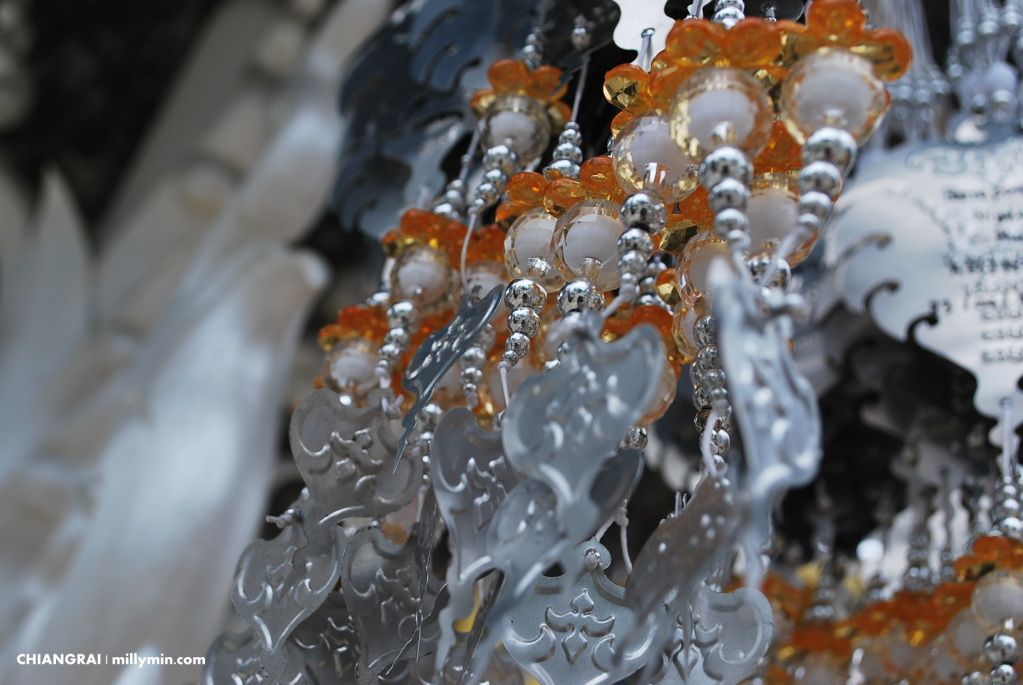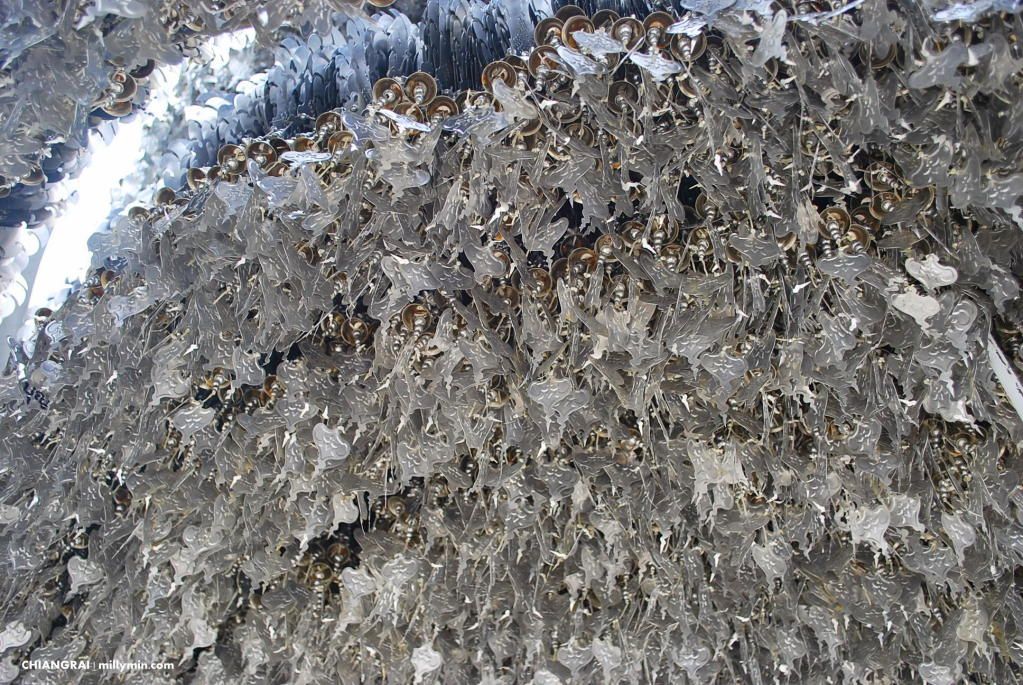 Found some really cool stuff and scary too!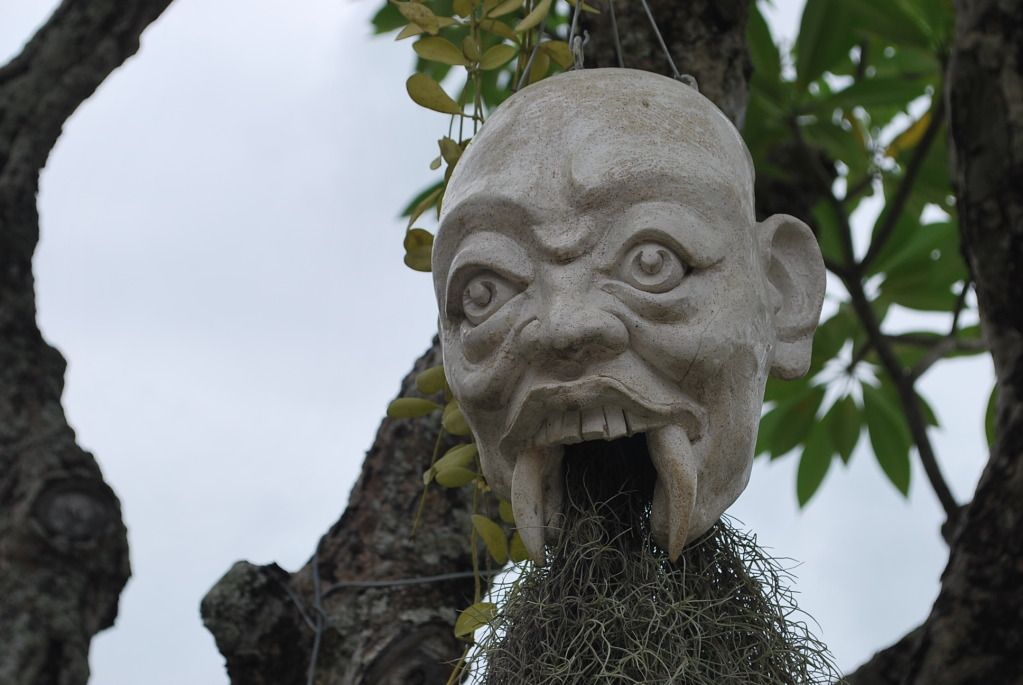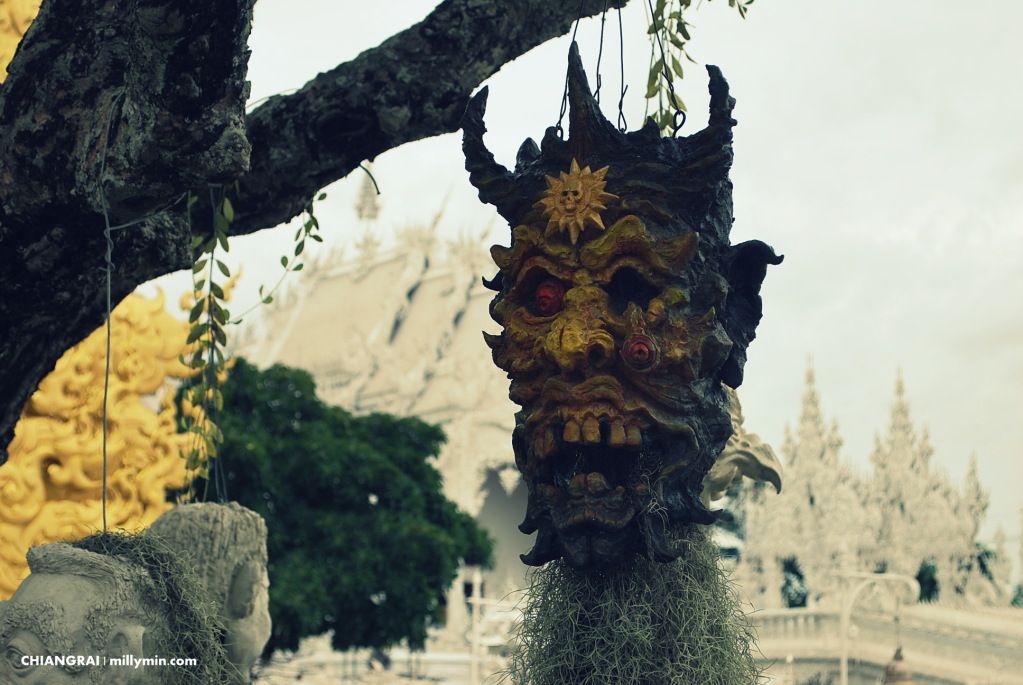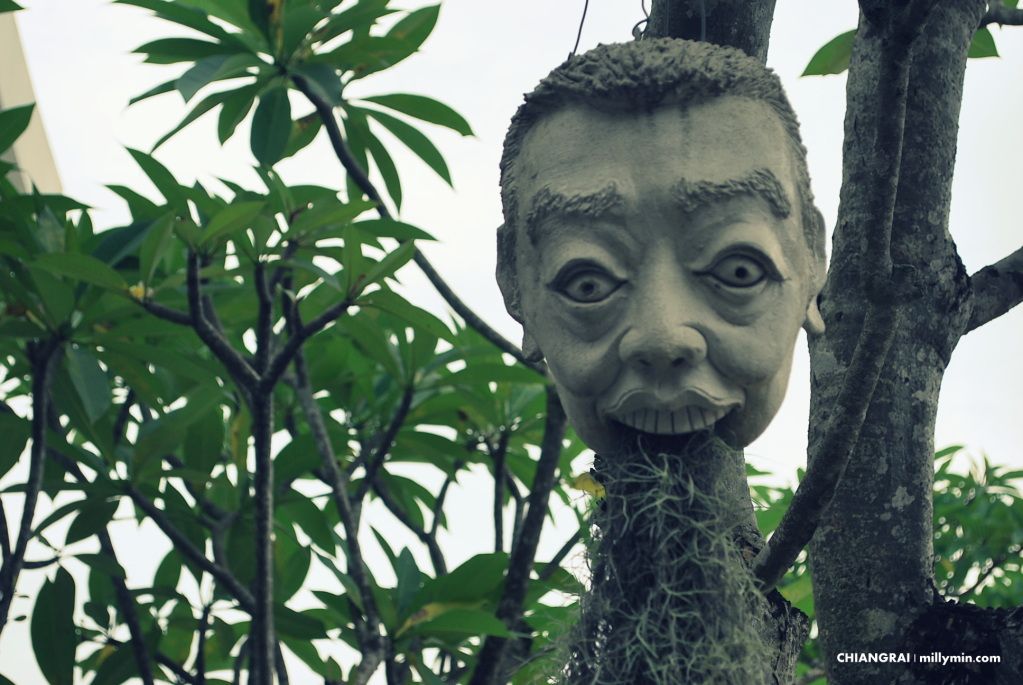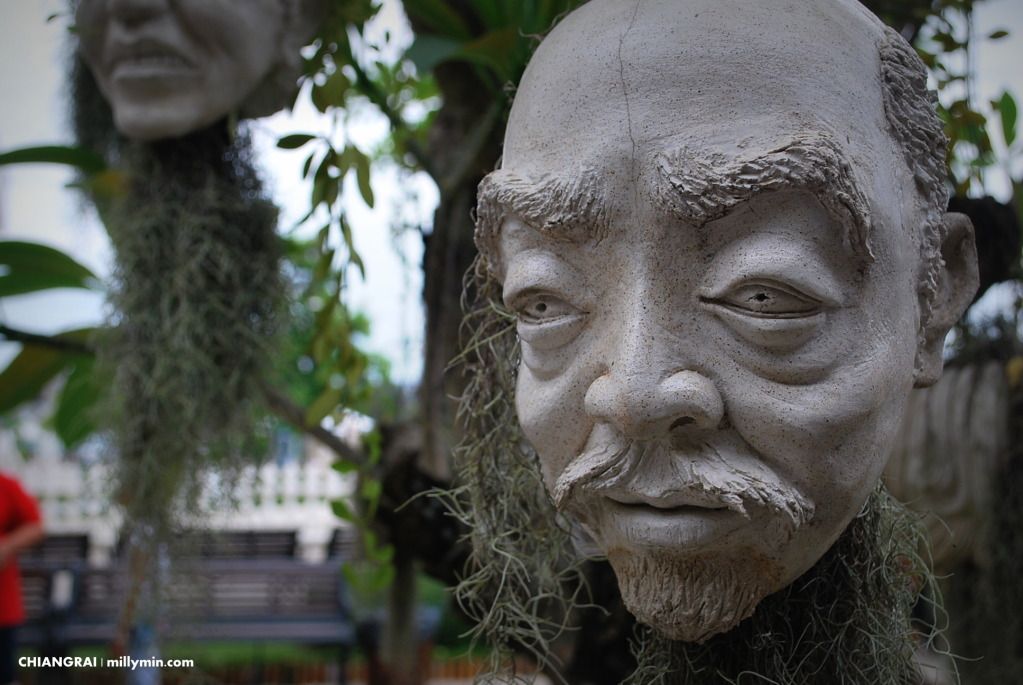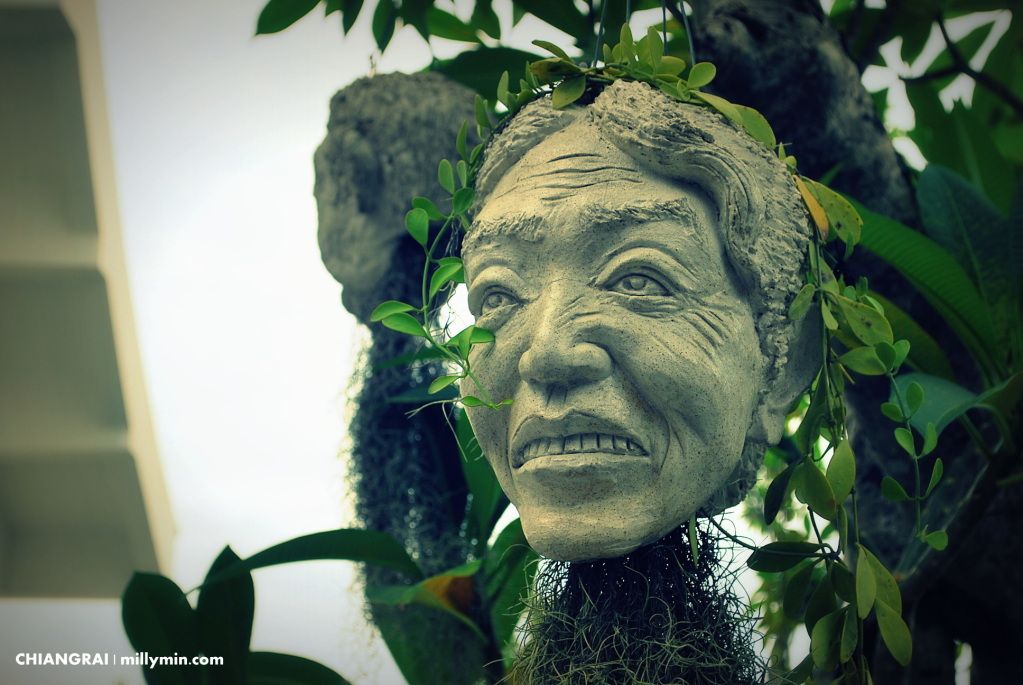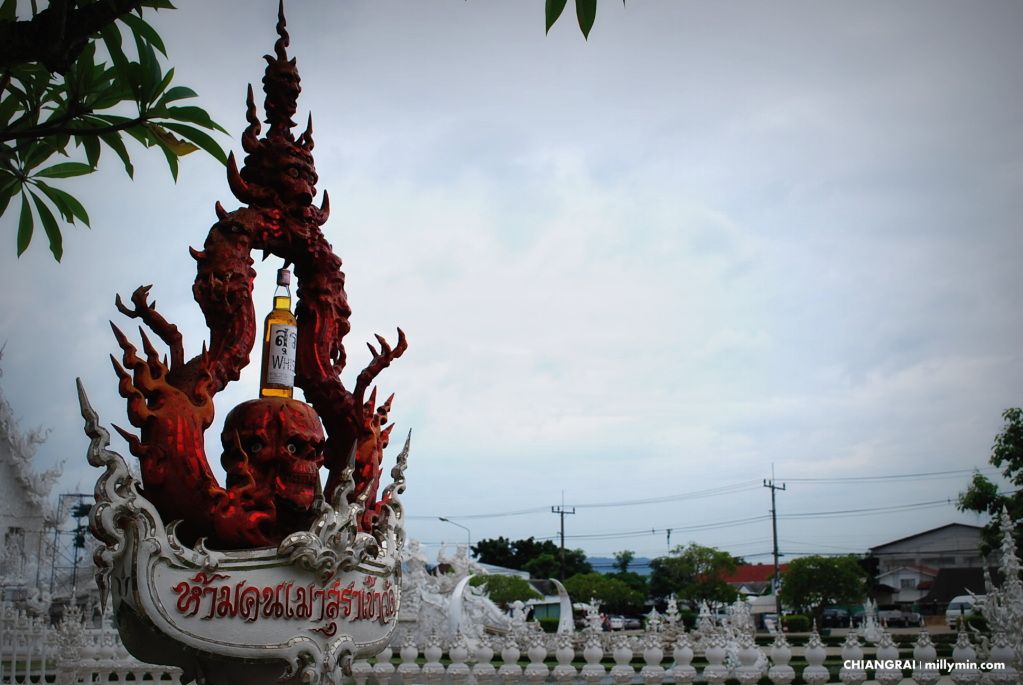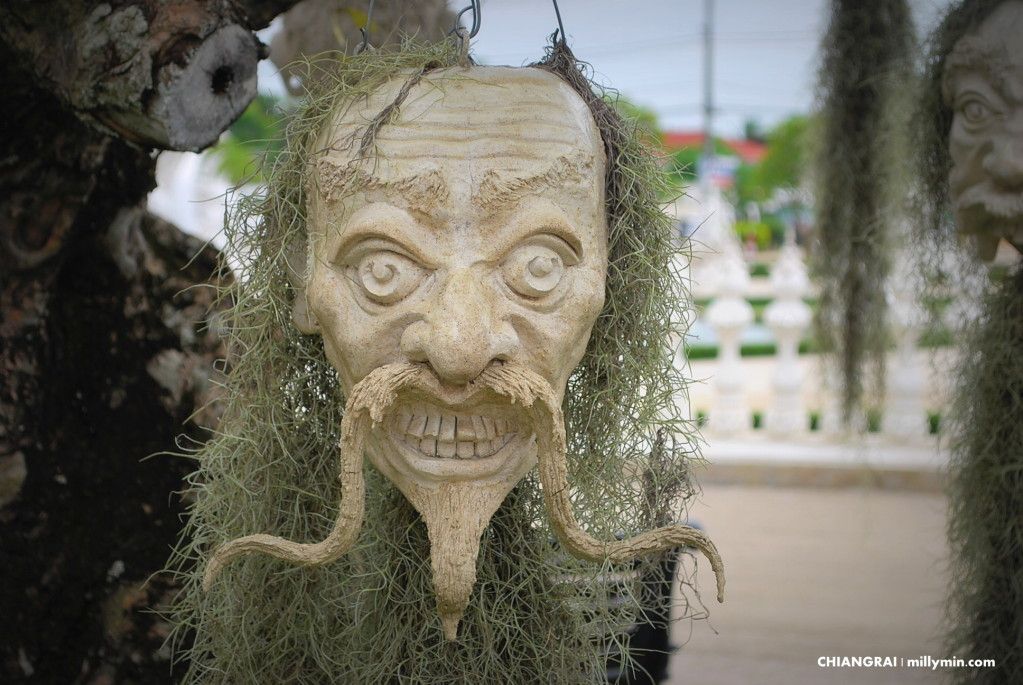 Now, the awesome part of the trip is here …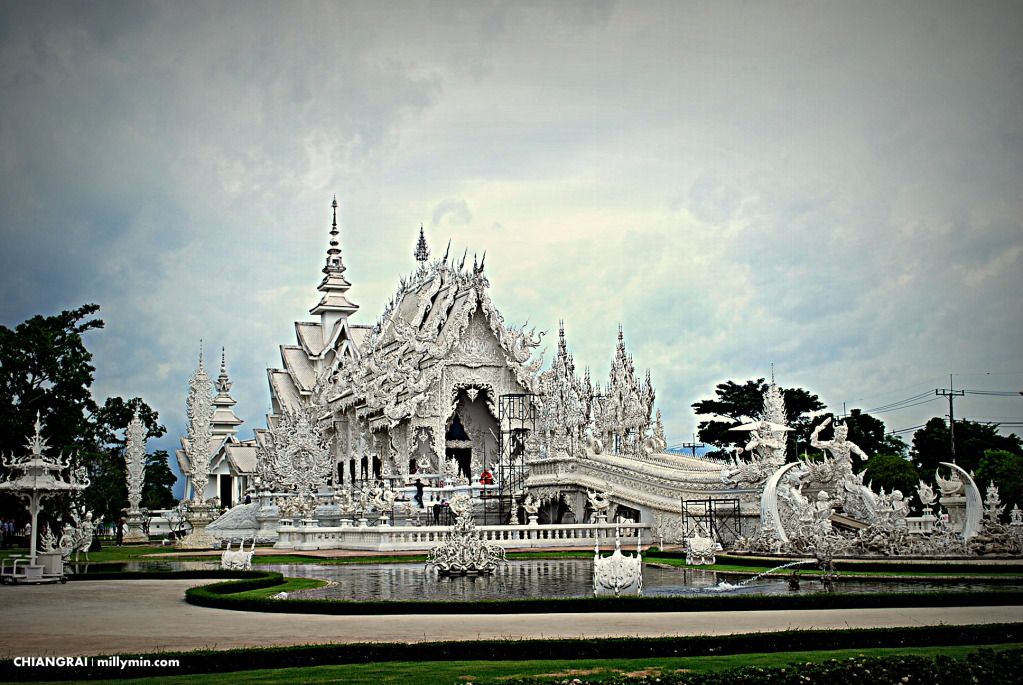 I traveled so many miles and got my pocket several holes just to be here.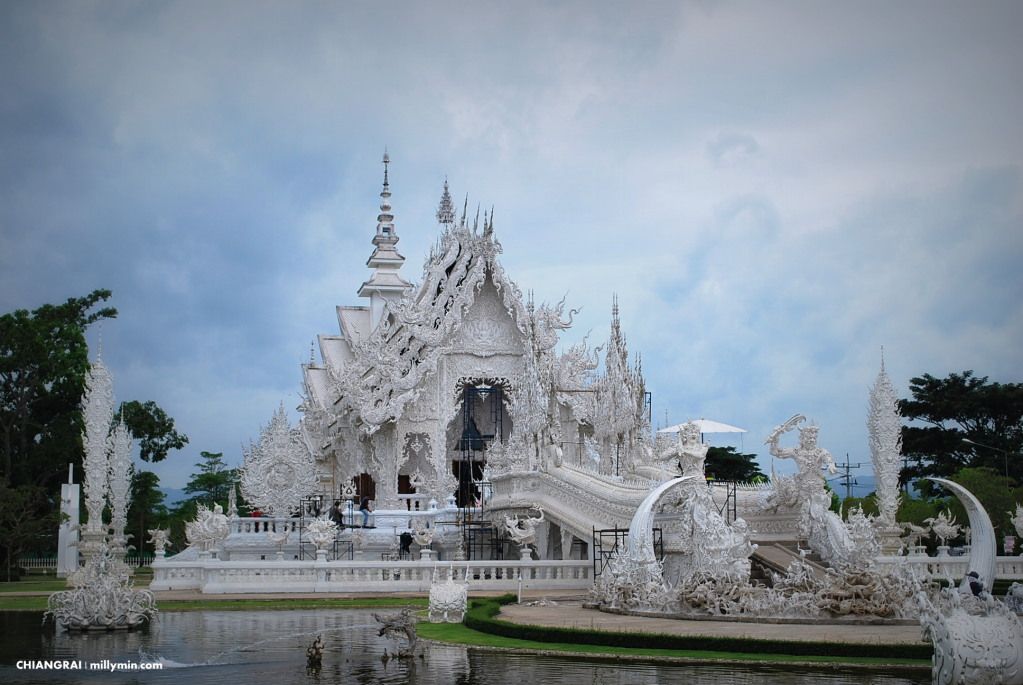 … and the saddest part was, the day I went was kinda cloudy and my pictures didn't turn out that awesome but I was glad enough I made it there after so much of heart pounding moments I went through. Sounded stupid but true.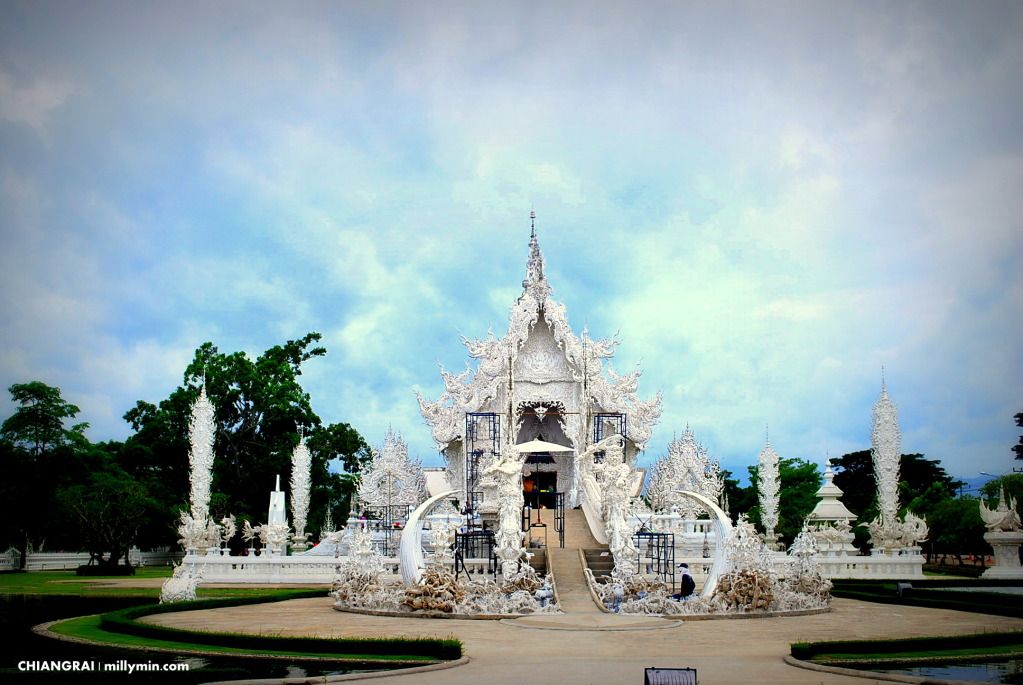 So, yes. This visit is my birthday present to myself. When I stepped into the temple, I was purely amazed by the creativity, basically the art.
As I toured around, I even found a predator. Okay, that did scared the hell out of me.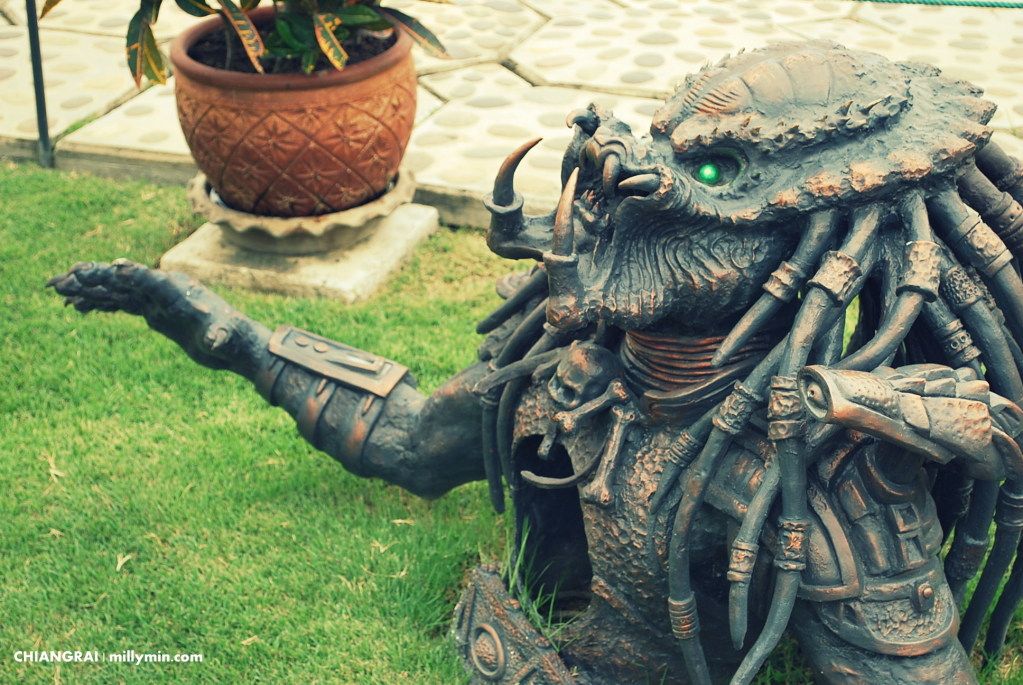 The modern architecture is simply amazing.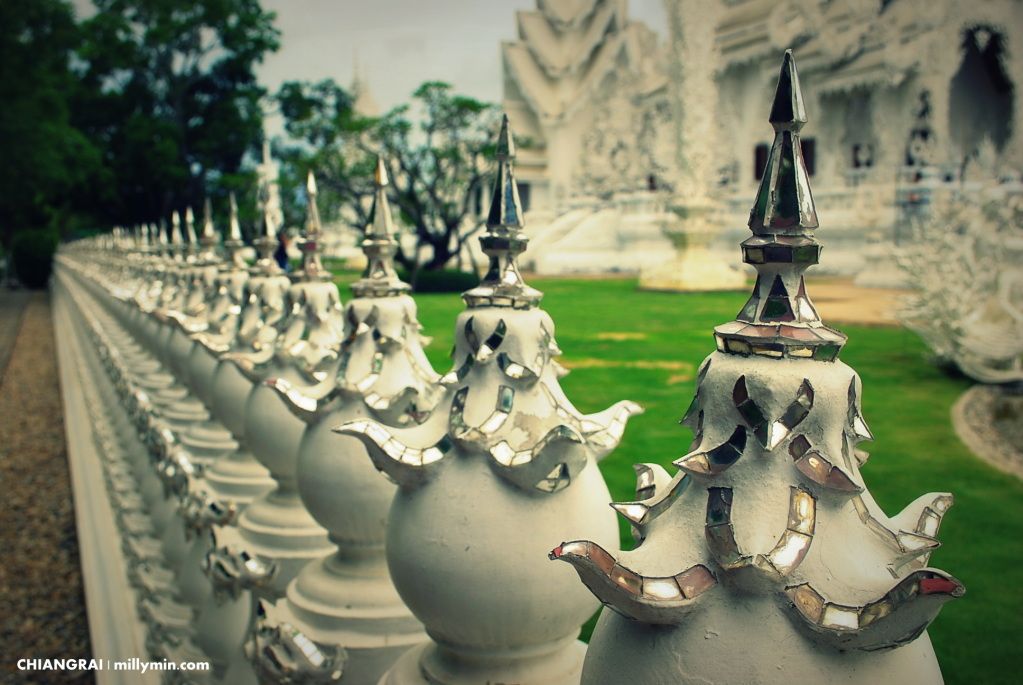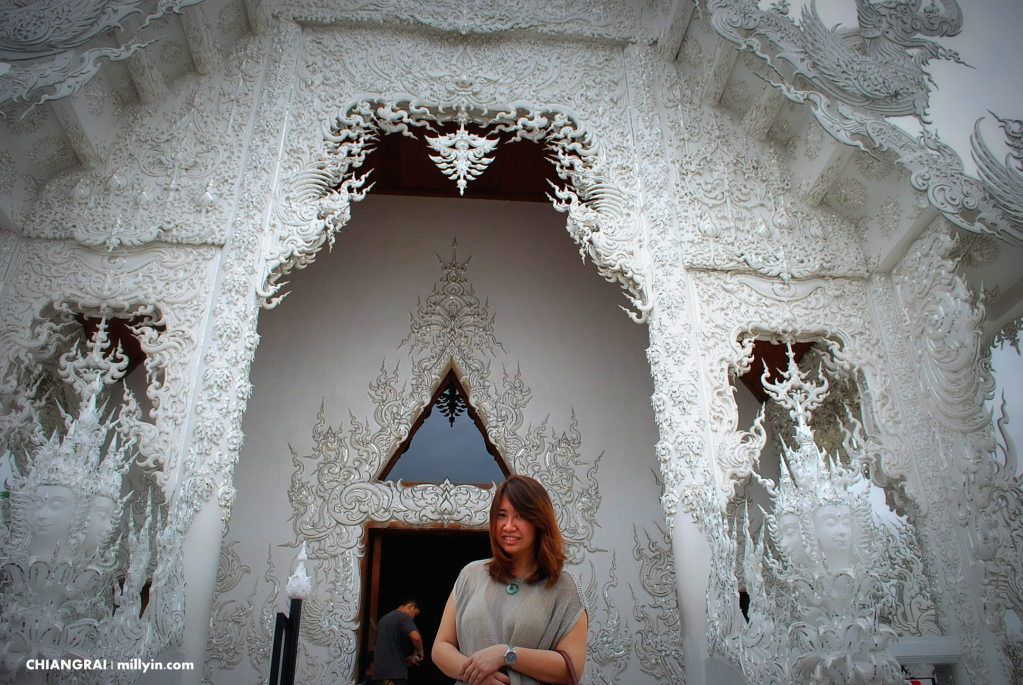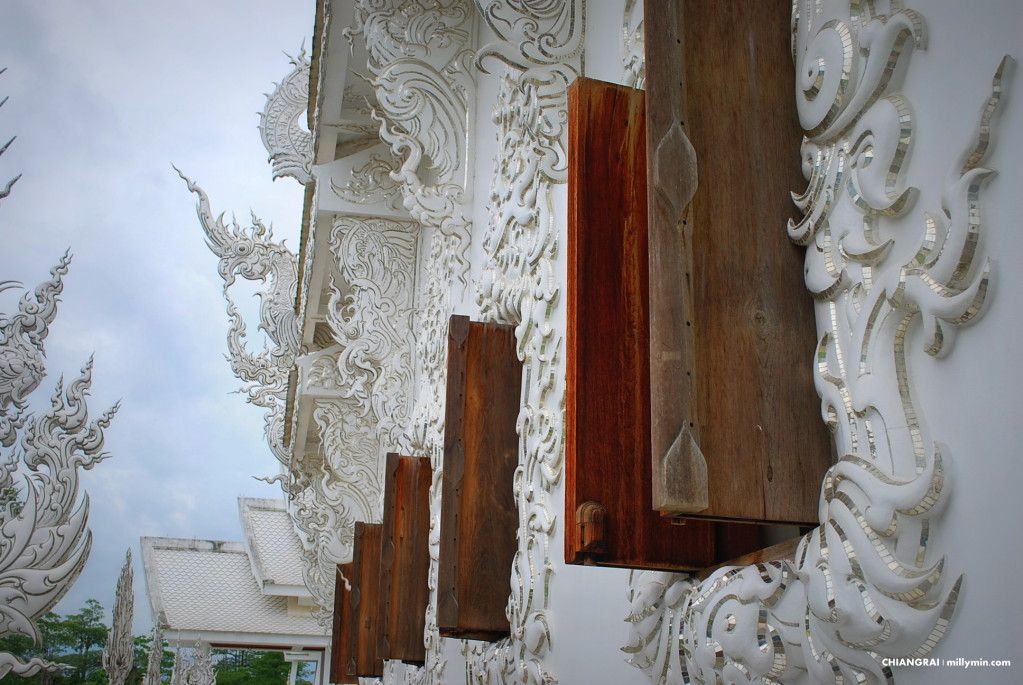 Well, there is a huge mural painting in the temple itself. What impressed me was, the mural painting actually consist of Neo from The Matrix, Superman, Spiderman, Ultraman, Doraemon and even Angry Bird! This White Temple project is expected to finish in year 2070, which I won't even be here anymore. Hence, if there is someone who is blogging about this, I hope someone would continue this entry. 😉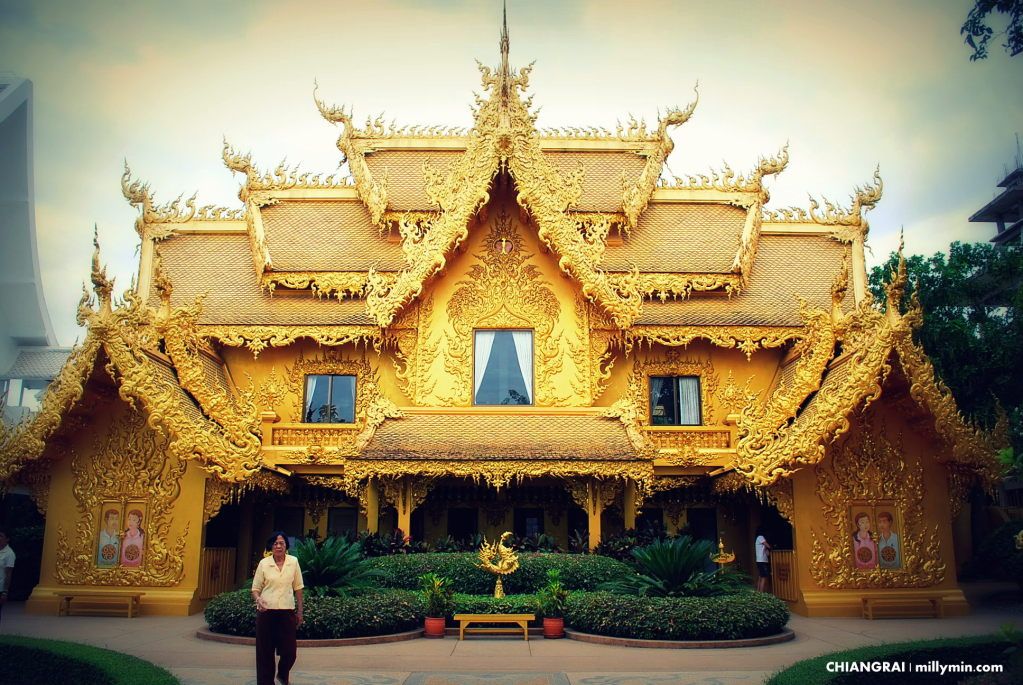 The only part of the temple which is not in white is the toilet. The toilet is painted in gold and the reason behind is cuz gold represent dung, which dung has a similar colour to it.