It was distributed in the bus I took. I kept it just for in case, who knows what will happen as I was traveling alone. Bamboo Nest is located 23km away from the bus terminal in Chiang Rai.
The usual me, banana excites me. I don't know why but banana is one of my favourite tropical fruit.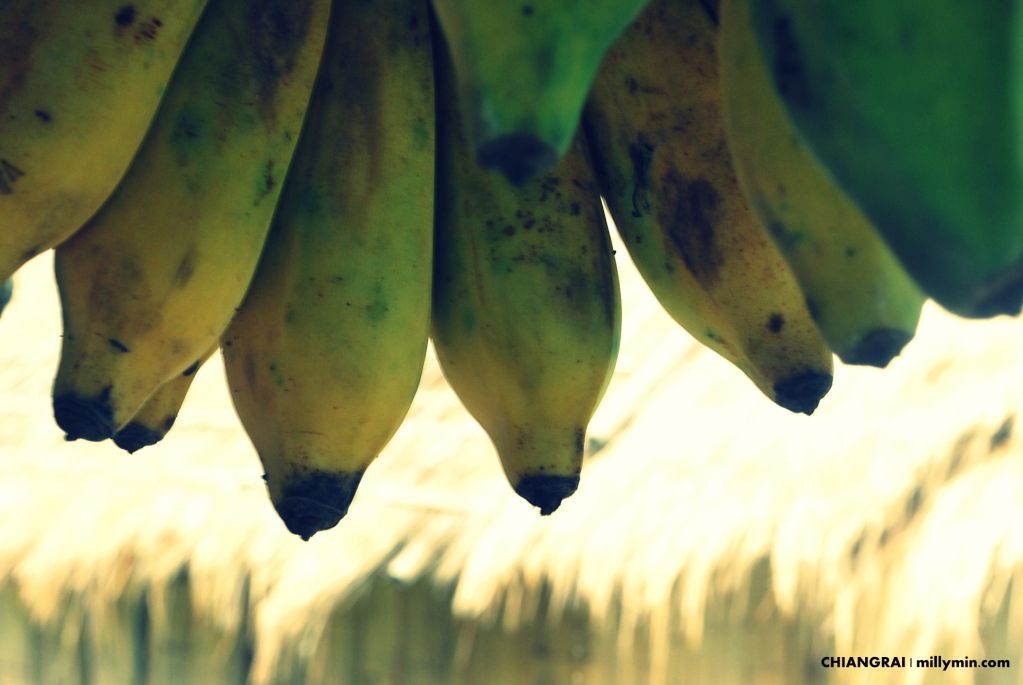 I got up to a calm cloudy morning with an empty mind topping up with the laziness in me, I was certainly rollin' in bed for quite a while before I head out and go down hill. The view in the morning from my bed, its definitely awesome. It would be really great if am able to share this with someone. It had been a few days that I was away from the Internet.
Anyway, let me share my Good Morning panorama view 😉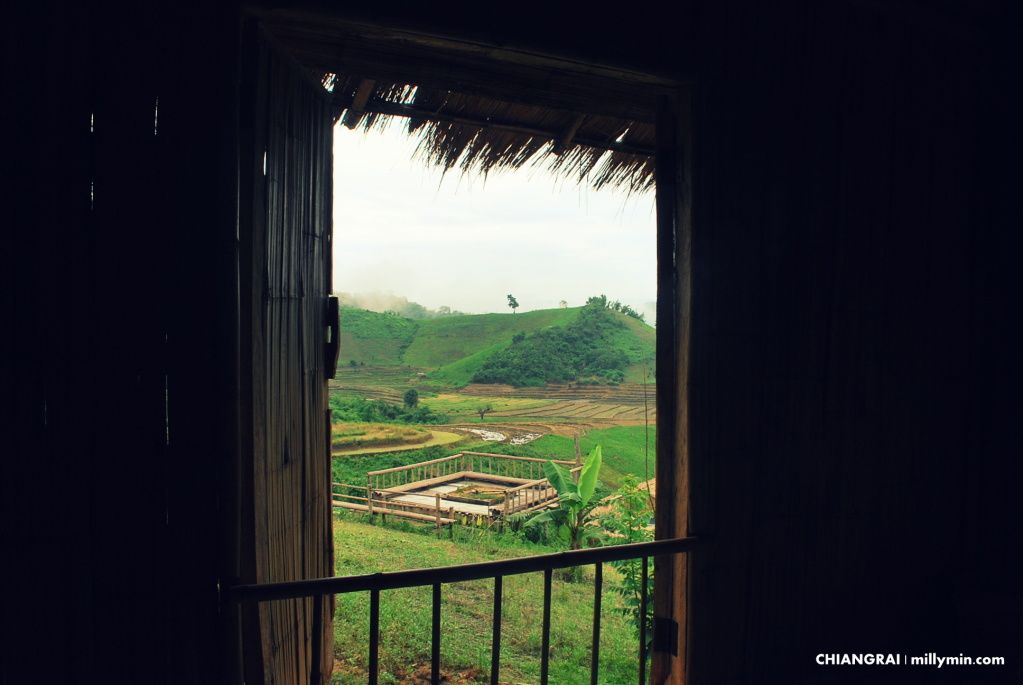 I told Nok what I wanted for breakfast the night before. Hence, she got it prepared for me in the morning. Took a hot shower and headed off to the dining area. I was eating alone when the pup came to me chewing my toes!
I can't remember what I ordered, but it certainly taste good!
It was indeed a big breakfast! I was bloated and was too lazy to walk when I was compensated with such a beautiful weather and view.
Two new friends found. Good buddies to have on top of the hill. He sleeps at my verandah waiting for me to wake up.
A stroll around would be a bliss.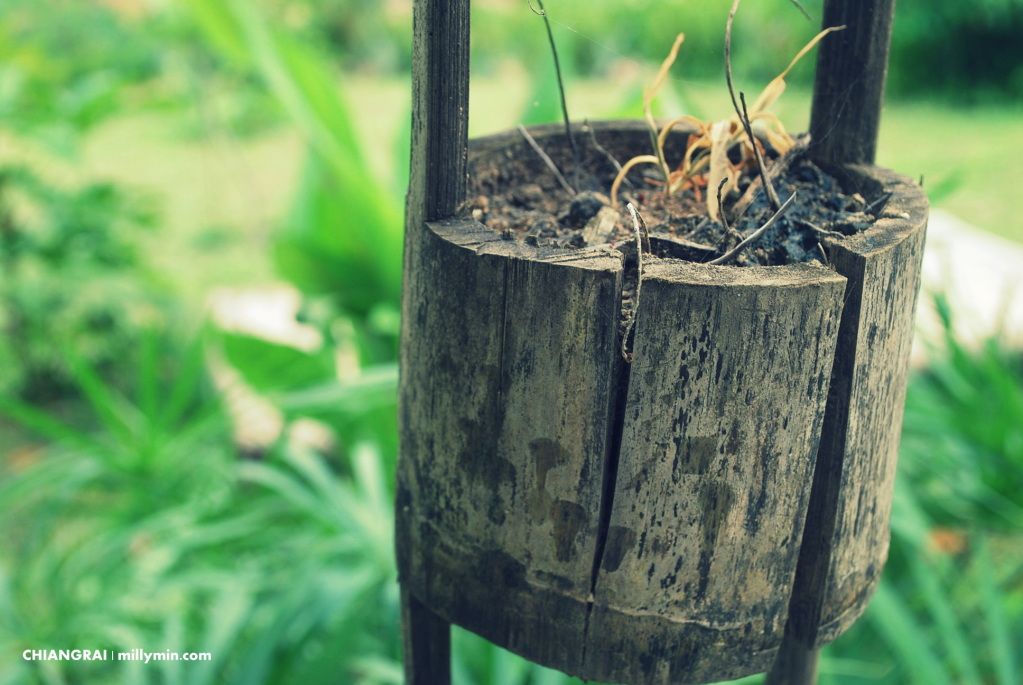 A beautiful flower to brighten my day.

I didn't imagine that I would end up here. Many asked me, how did I find this place. Oh, well. I rely solely on Trip Advisor. Each time when it comes to a trip, I will be reading so much on those places. Knowing me, I don't really read.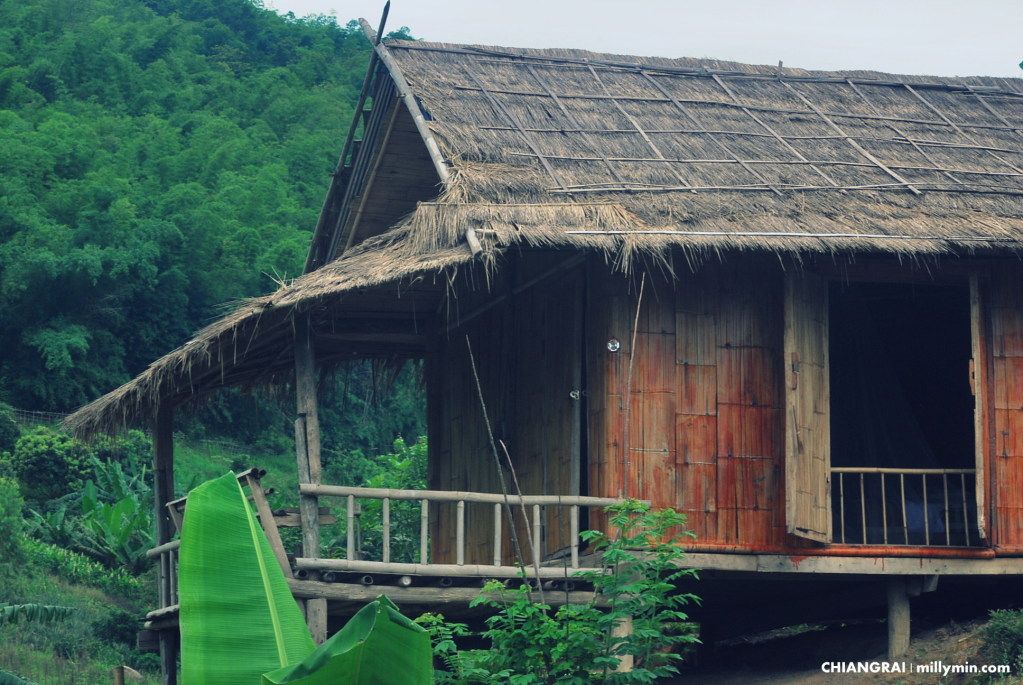 Its cooling in there and I live solely depending on solar. I don't have much electricity to put to waste. Plus, I did not charge my phone for a couple of days.

The flowers are pretty. I can't get my eyes of them.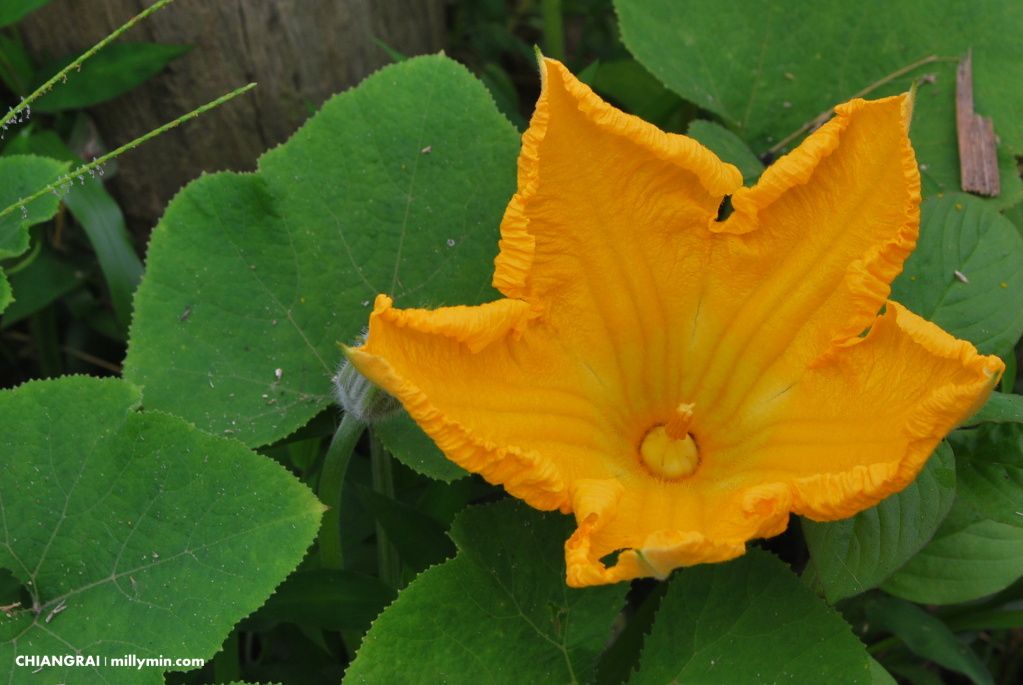 The journey downhill would be quite a long one. Narrow and non-tarred.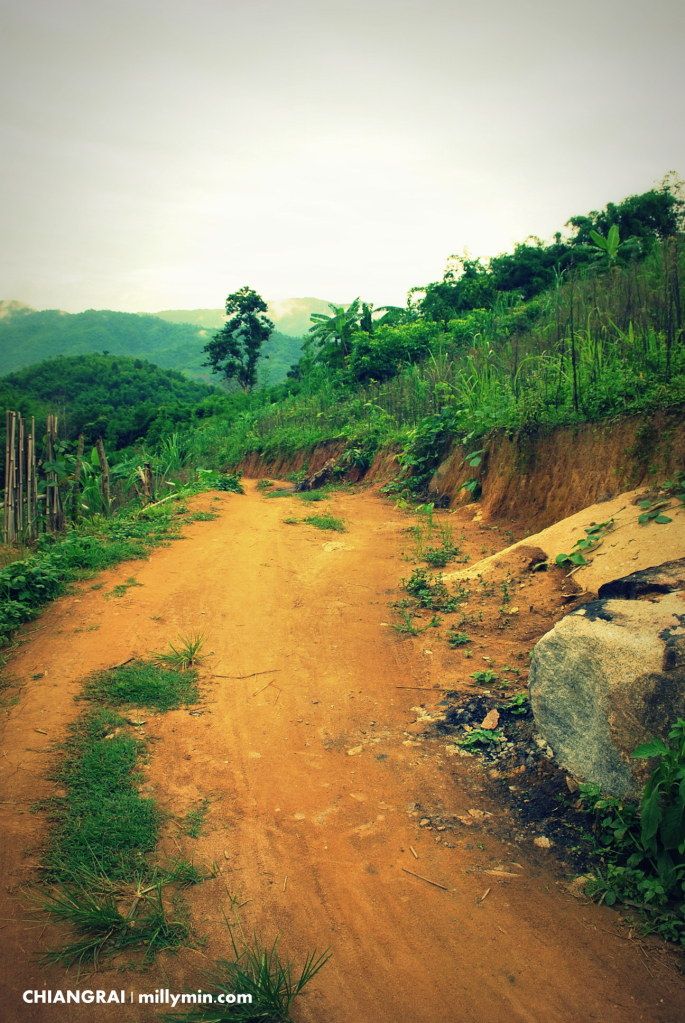 … which I definitely need a four wheel.

Along the way, I gotta pass this village lived the tribes. The kids stared at me strangely and those are the stares that I would love to capture.
Apart of me, I was really tempted to know what was this little girl doing or where was she going. I really wanna know the tribes better.
Aside from that, there was also a little chapel built within the village. Some kids were just chillin' around.

For a person who has been livin' in the concrete jungle, seeing chickens would also excite me 🙂

… and this would be their food some day.

Anyway, if you ever drop by in Chiang Rai, I would recommend you to stay at Bamboo Nest. It is listed as the #1 B&B in Chiang Rai!
Hit the link below for Bamboo Nest! 
Contact : Tel. 089 9532330 , 081 5316897
E-mail : bamboonestcr@yahoo.com, ninetravel@hotmail.com
Website: http://bamboonest-chiangrai.com/