After a long day of "temple hunt", I decided to return to my room, but along the way when I walked in from the junction where the cab dropped me to the hotel, I thought it would be a great idea dropping by at a random cafe to enjoy a cuppa. Aside the fact that I need a thirst quencher desperately, my stomach started to feel hungry. After all, all the eye-candies are not able to ease my hunger. Thus, along the way, I dropped by at this place called The Bank Coffee Bar & Restaurant.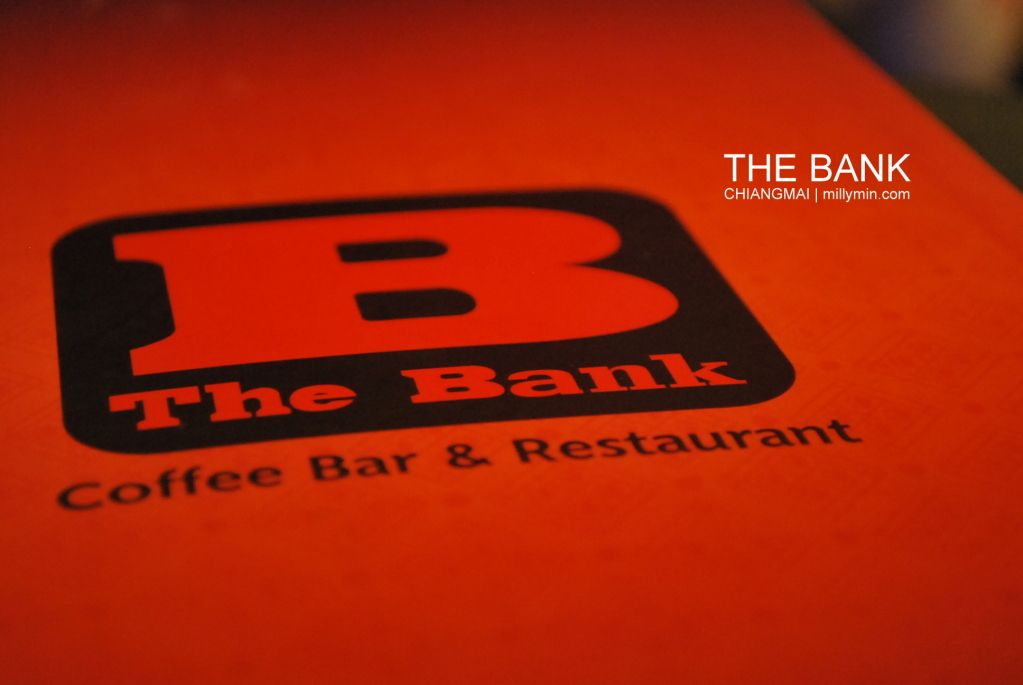 Without any hesitations, I asked for an ice lemon tea (40Banht), which later on I took my own sweet time to place the order for my meal.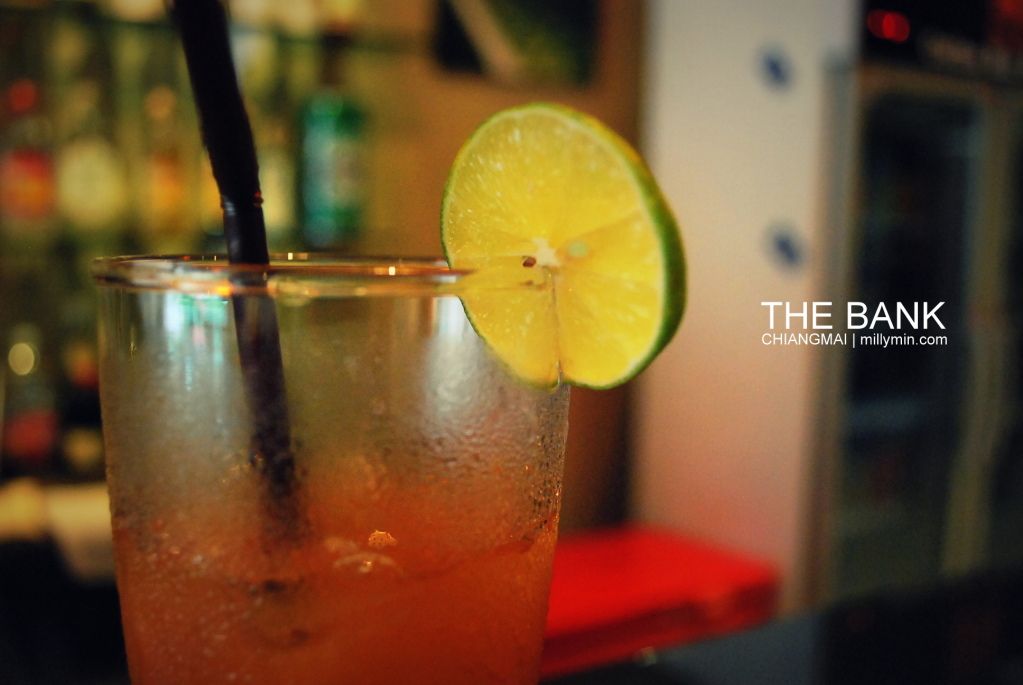 It's just my first day in Chiang Mai, knowing not what are the delicacies or the "must-eats" in town, hence, I opt for a sandwich which turned out to be a burger. When it was served, I turned around and stared at the lady blankly, as I remembered clearly I asked for a sandwich and not a burger. But she looked at me with her sweet smile saying that her kitchen helper when off to get something and she couldn't get her and this is the best that she can do for me. She was fast and the burger smells tasty! I remember the last thing I told her was to expedite cuz I was super fungry. Oh, well. She fulfilled my requirements though.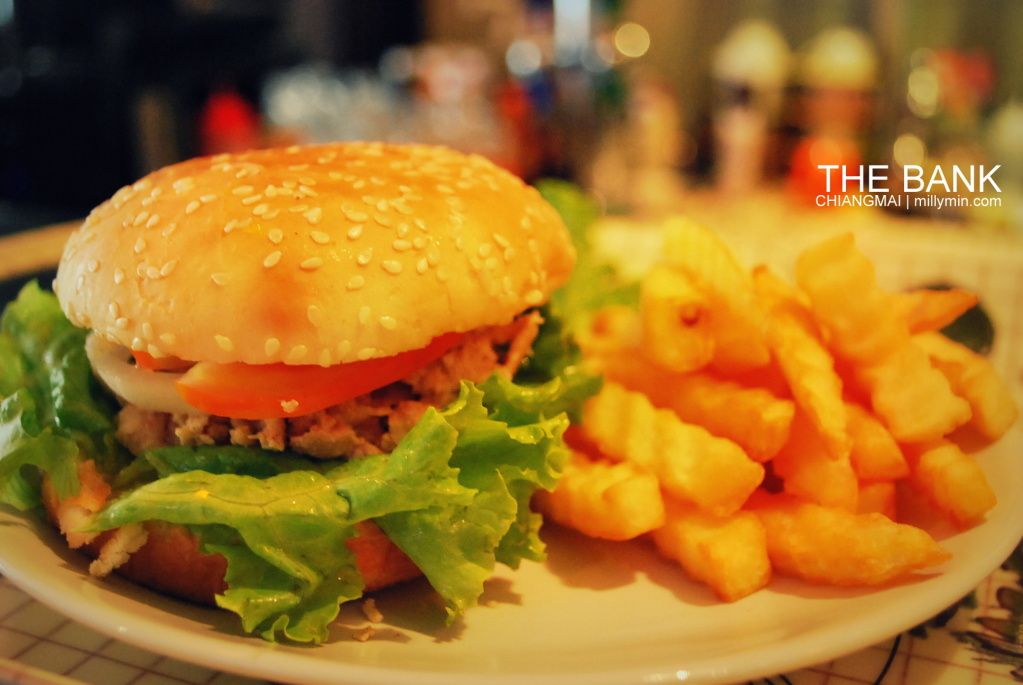 The portion is huge which I would called it a shared portion for two for people like me who loves to taste the variety. Afterall, the burger cost me 70Baht 🙂
While I was enjoying my meal, I noticed my surroundings. I know its gonna be fun if I bring some fun-friends over for this trip.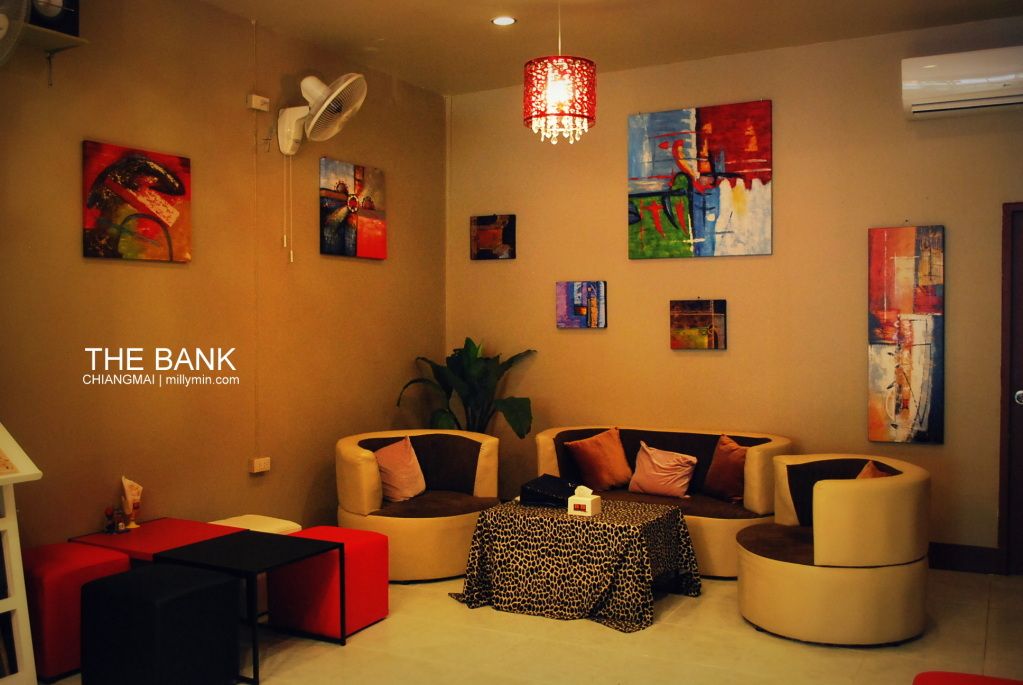 I like this place. Its peaceful and the lady-boss is friendly and yes, the one who served the burger with the sweet smile is the lady-boss.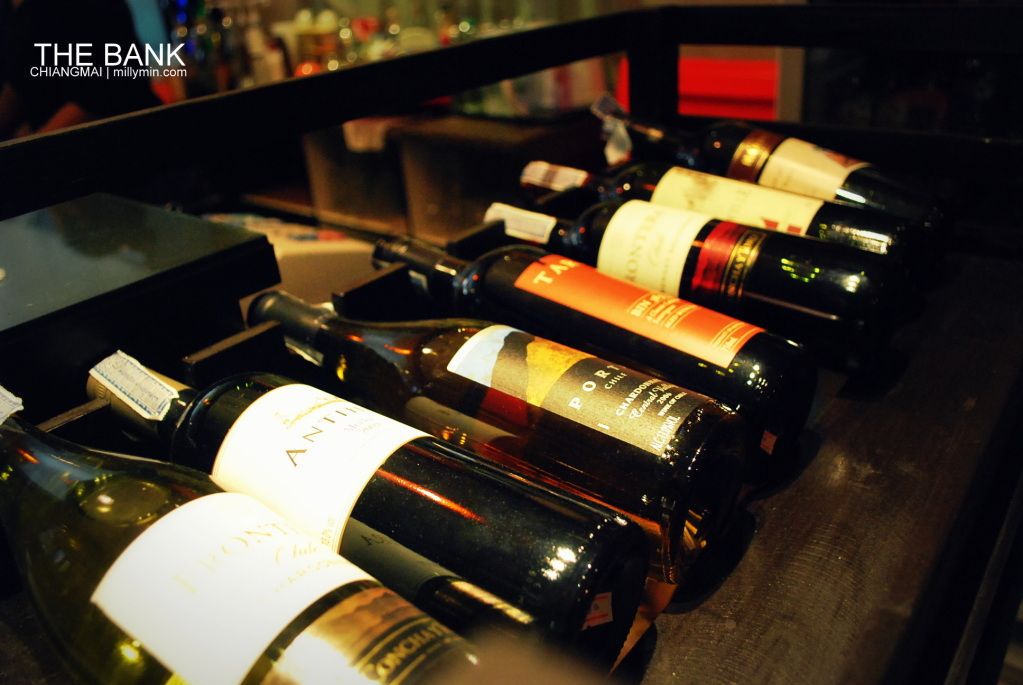 I was too tired to carry on and I left the place not long after that and I shared with her my plans on the trip as I will be leaving for Chiang Rai in two days but will be back to Chiang Mai again to catch my flight which I promise to return for her food 🙂
No, I did not lie. I went back for more. You can't consider yourself that you have visited Thailand if you do not have a taste of tomyum!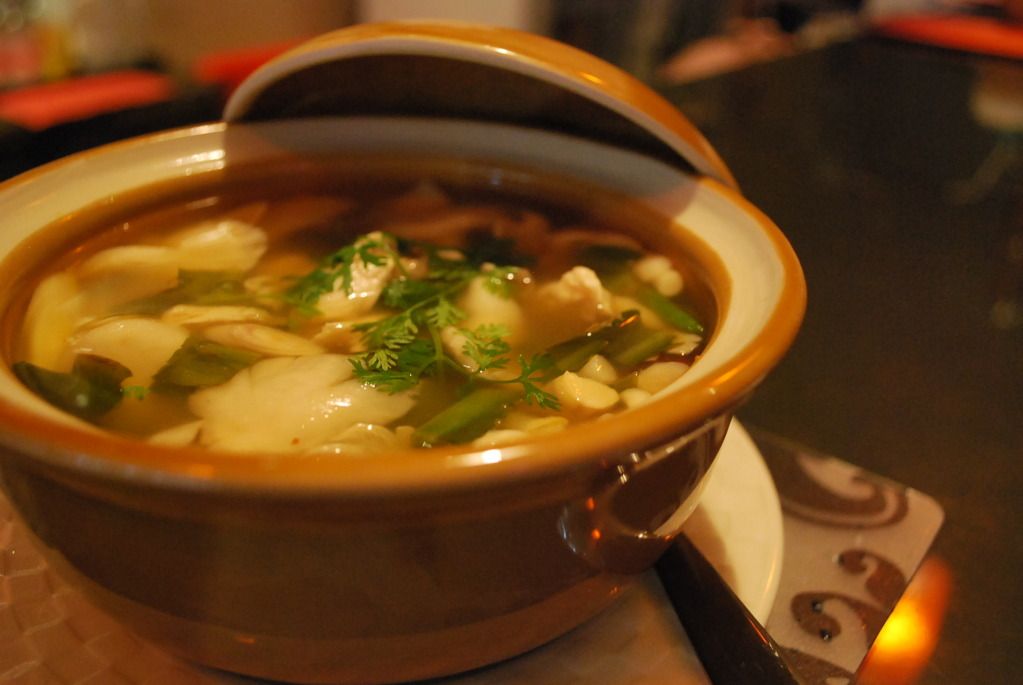 On the last night of my trip, it was so happened to be my birthday (Chinese calendar). Whether or not, everyday seemed to be my birthday anyway as long as I am enjoying my time.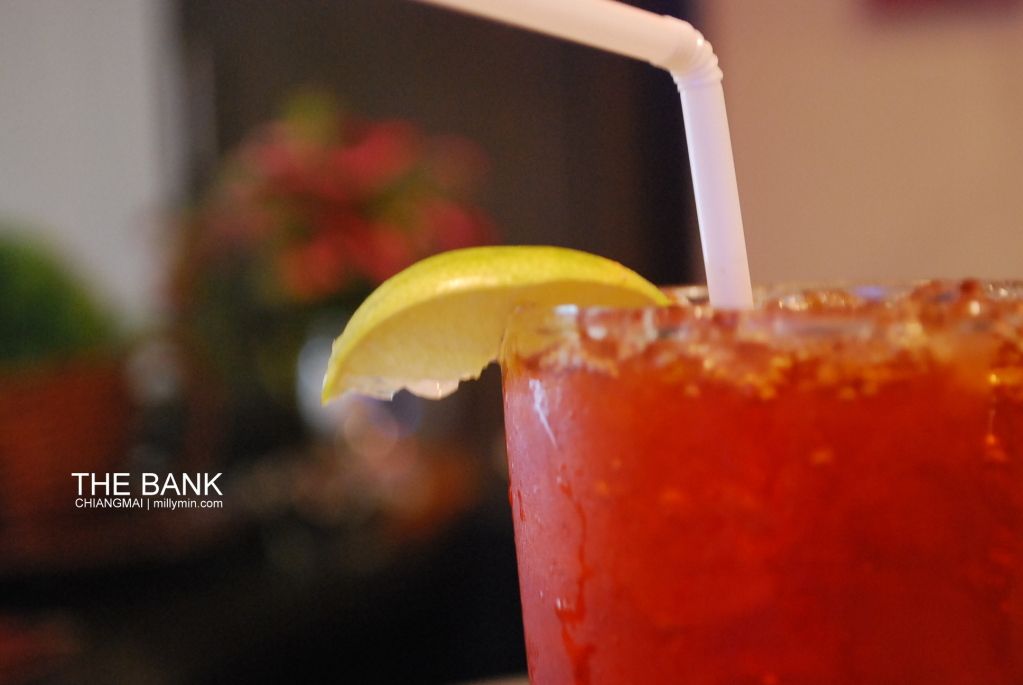 The return this time makes me decided to stay longer in the cafe. I walked from the Old City all the way to The Bank and that took me approximately 40 minutes.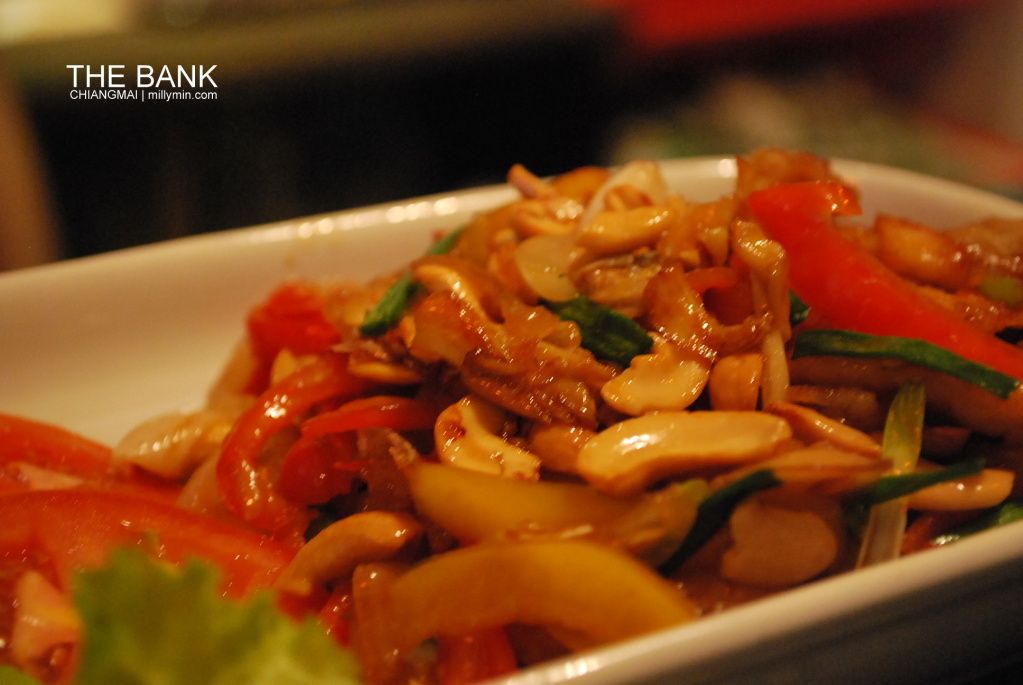 Since The Bank is equipped with FREE wi-fi, I managed to "have dinner with my family" back in Malaysia. I know, technology nowadays do wonders!
I was catching up with my family  at home and hearing their voices make me miss them so much but at the same time, being here in Chiang Mai do makes me feel at home too.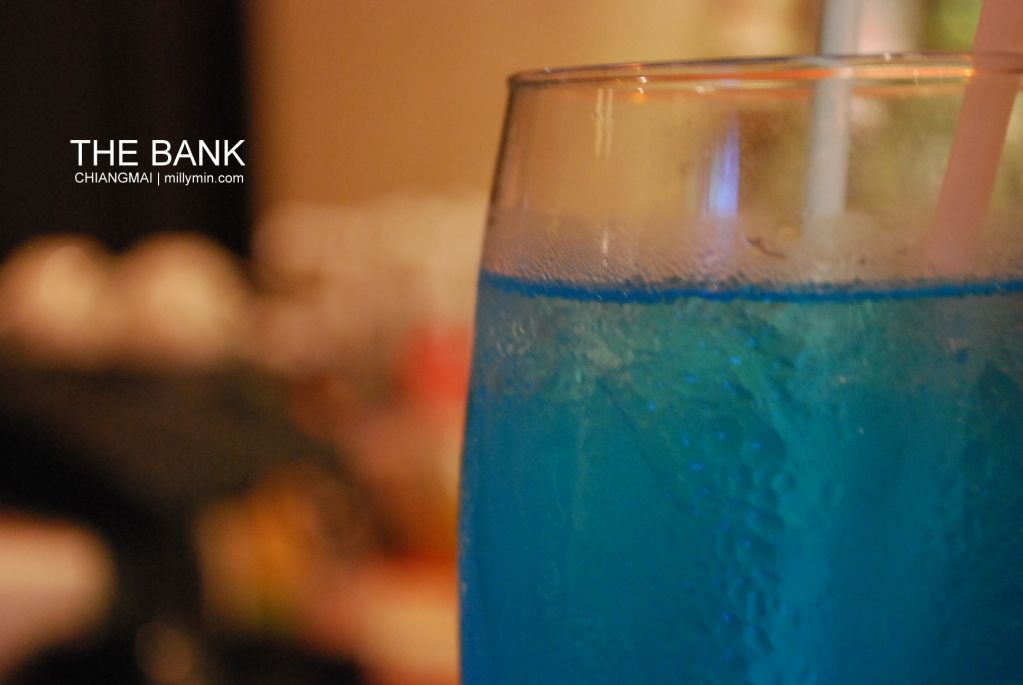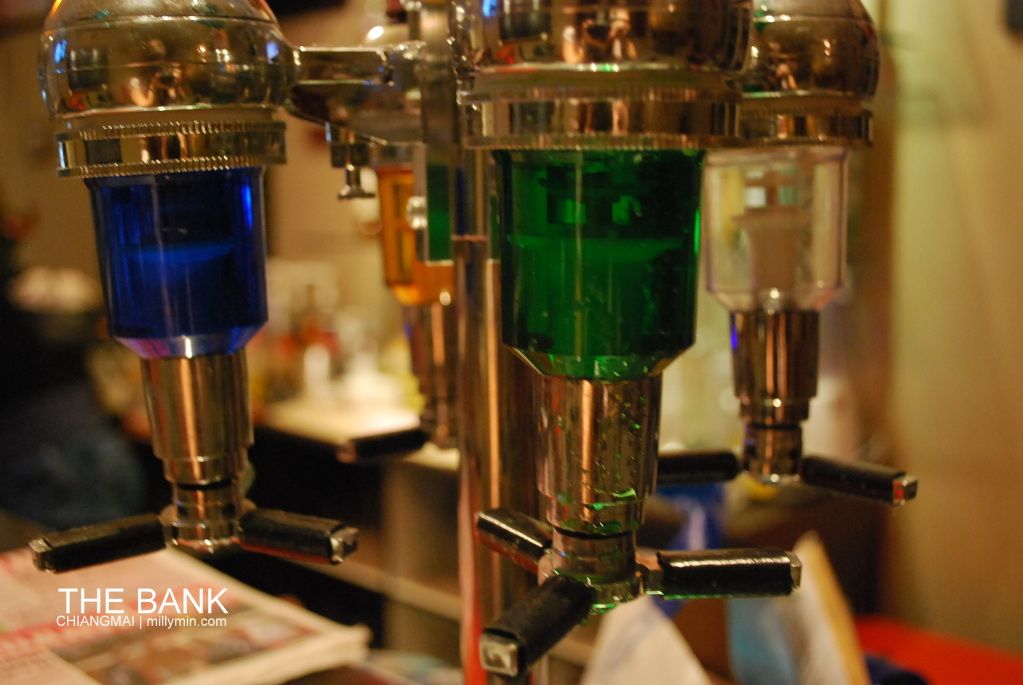 Besides the dishes I have ordered. The Bank do serve other dishes and they do put up the Specials of the day!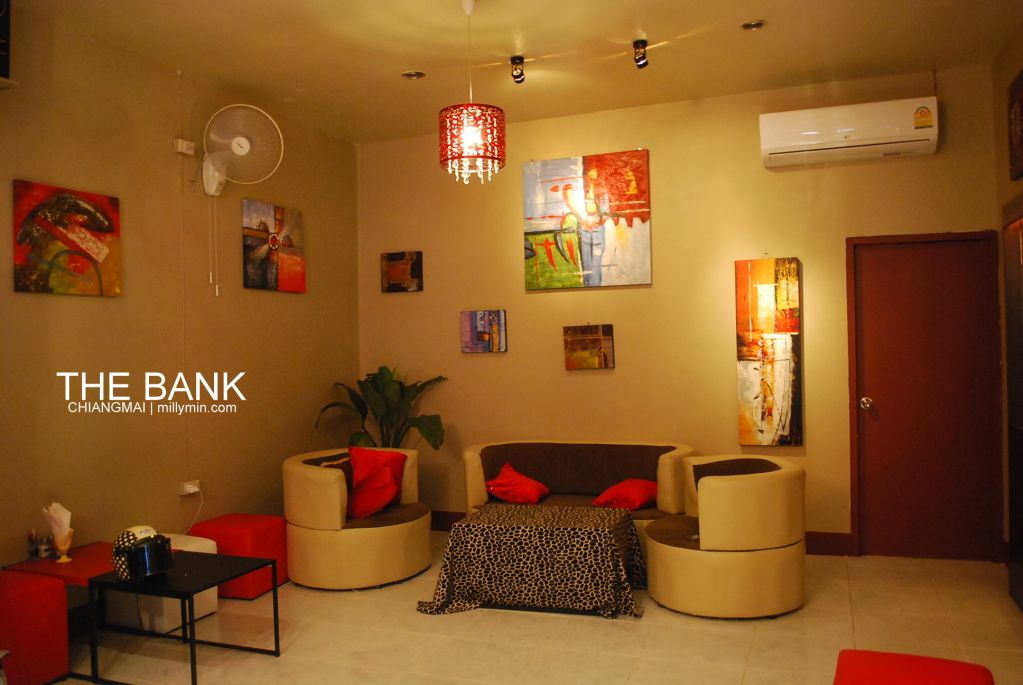 I am gonna miss this place but for those who are visiting Chiang Mai, do drop by this place. I like it quiet and for those who would love to throw a party, I believe The Bank is able to cater.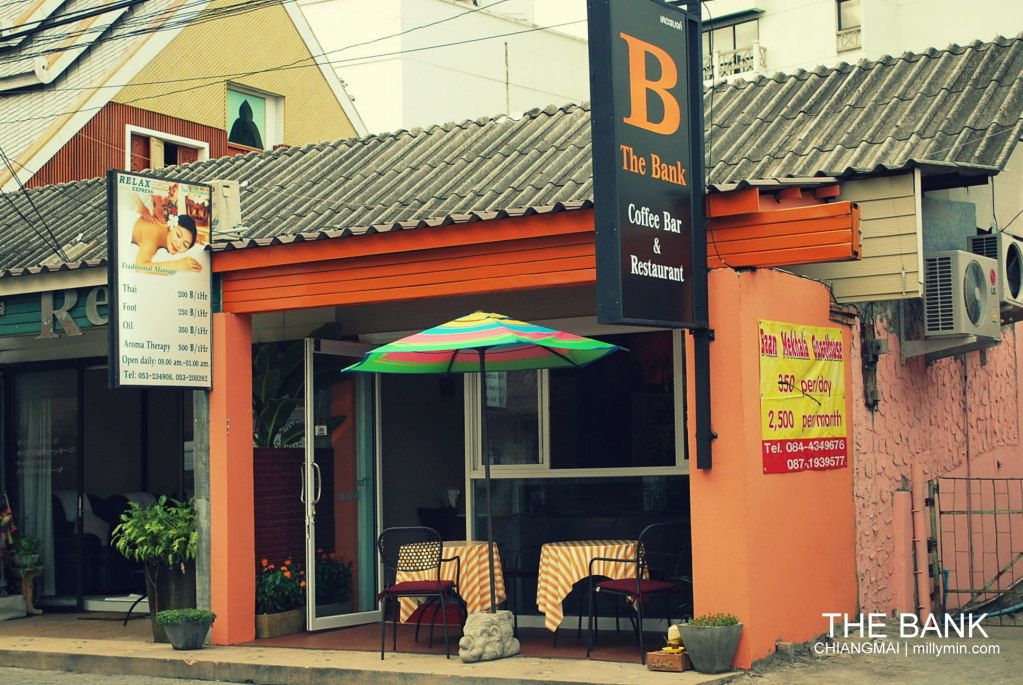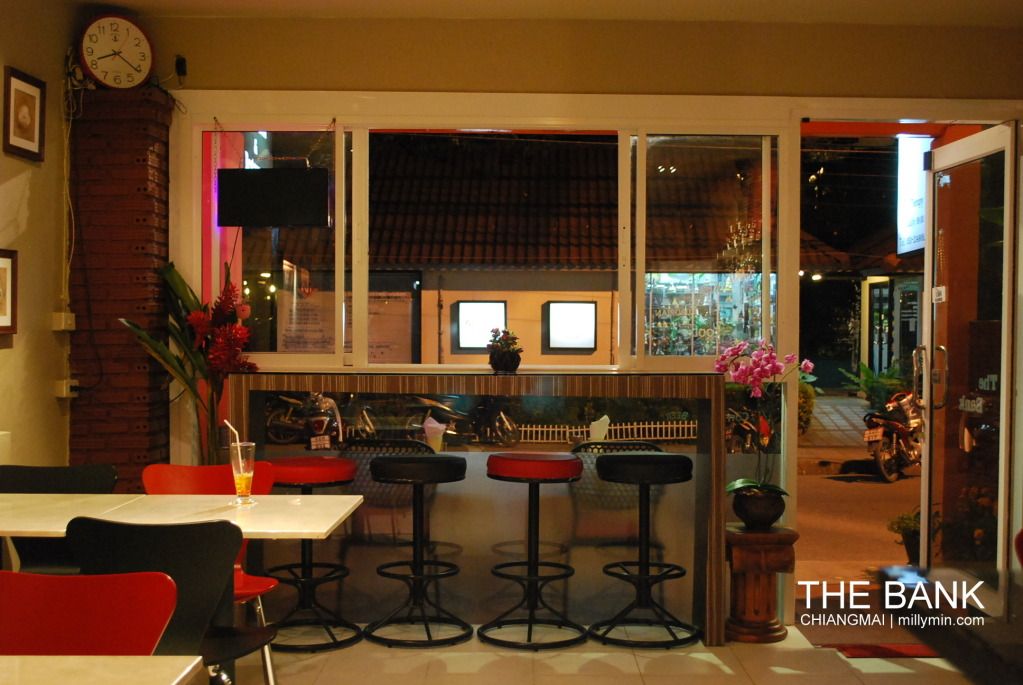 I did enjoy my time spent here. I like eating at the bar too 🙂 Meet Toon, my new friend found 🙂
THE BANK COFFEE BAR & RESTAURANT
KHAMPANGDIN ROAD