Ladies and gentlemen, may I present to you …
MANGO DREAM from Hard Rock Sand Bar!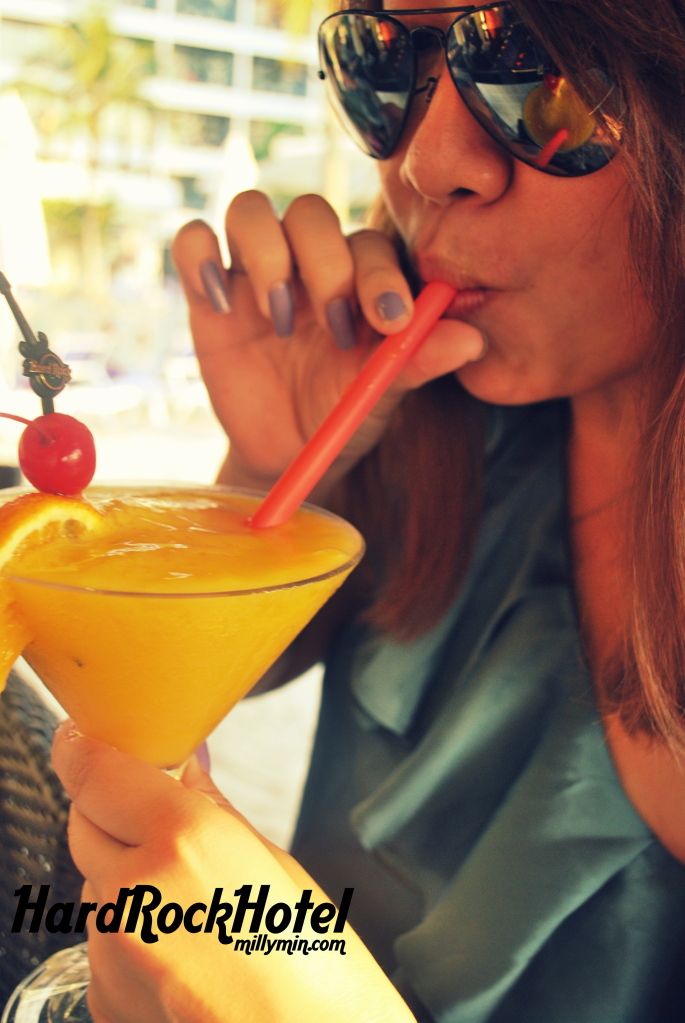 Oh, yeahh … That's an awesome blended concoction of grand marnier, mango puree and sweet & sour mix. Try it to believe me, or just trust me 🙂 You know I don't take what I don't like and I only take in what I like.
This will be Pina Colada ~ frozen concoction of bacardi superior rum and pina colada mix, garnished with a pineapple and a maraschino cherry.

Also, I was welcomed by the beautiful sunset. I love watching the fire ball sinks.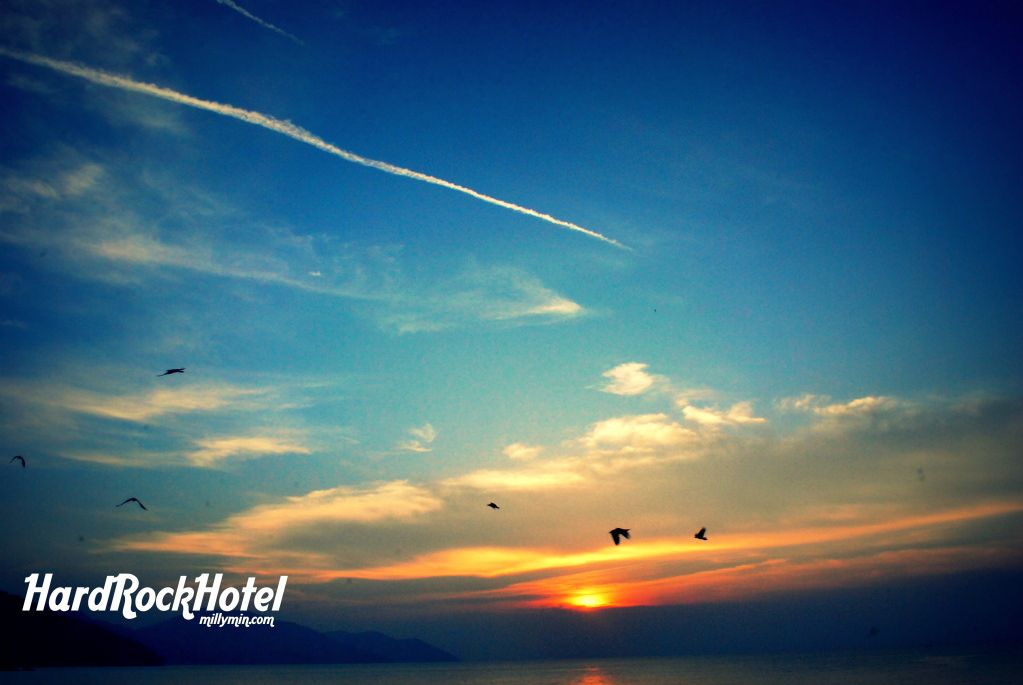 … and here I am with Hard Rock Hotel accommodating me for the weekend. Thus, I shall let my awesome, kickass weekend roll.
Hard Rock Hotel Penang
Batu Ferringhi Beach
11100 Penang, Malaysia
Tel: +60 4 8811711
Fax: +60 4 8812155
E-mail: info.penang@hardrockhotels.net