I may not be an expert in coffee but I am a certified coffee addict. No joke! I think most of my colleagues might notice this. I will go cranky if I do not have one in the morning. Its just like injecting "morphine". Sometimes, you really need to hunt in the core of the heritage town for an orgasmic cuppa.
I lurve designs on my coffee, which it is known as coffee art. Here, you don't get a lot of fancy designs but Lighthouse Coffee is one of those that you can find. When you land your feet into the cafe, the aroma of the coffee runs through your blood. I did try asking the barista if he is able to make my coffee with Angry Bird or Hello Kitty on it 😛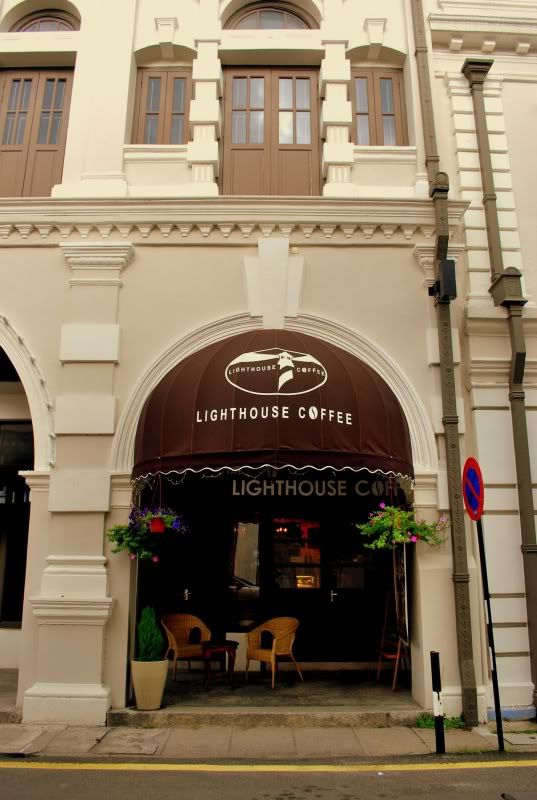 Double shot espresso, anyone?
Devil for Her 1.0
Devil for Him 2.0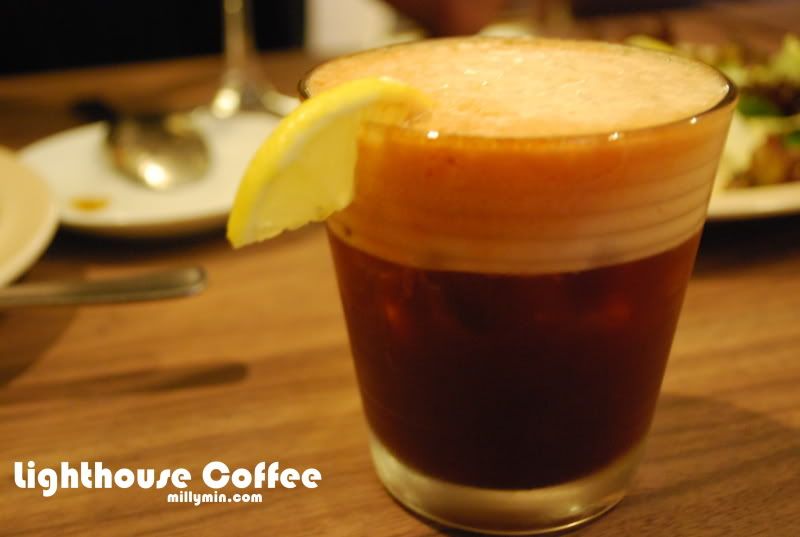 Orange Moon
Something light and healthy for munching? Here you go.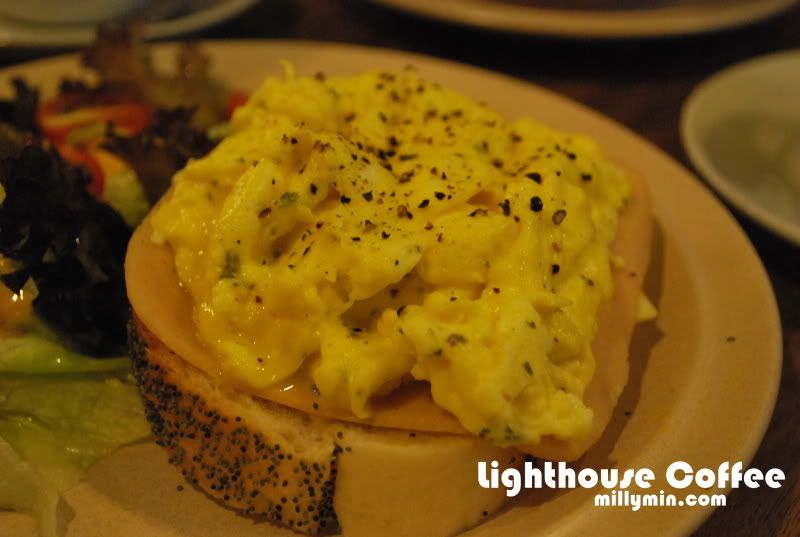 Chicken Sausage Baked Rice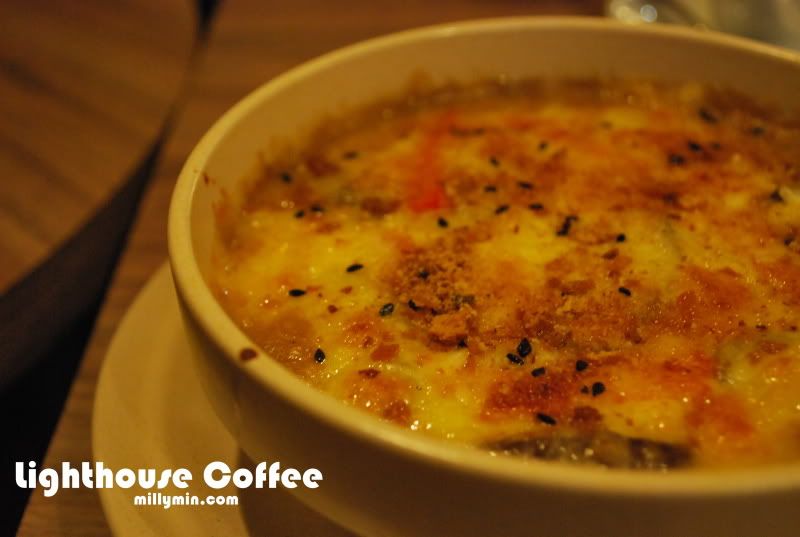 I am a big fan of tiramisu and the great stuff about this tiramisu is that this tiramisu is specially made of Lighthouse own roasted coffee! No lies! It is as comparable to the one we had at Soul Kitchen!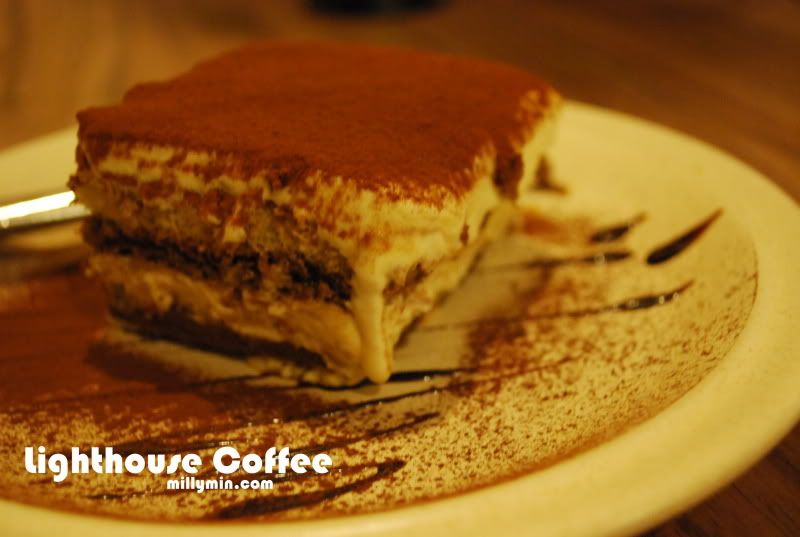 I love the ambiance.
Coffee beans … 
Meet Victor 🙂 He was showing me how to make coffee art.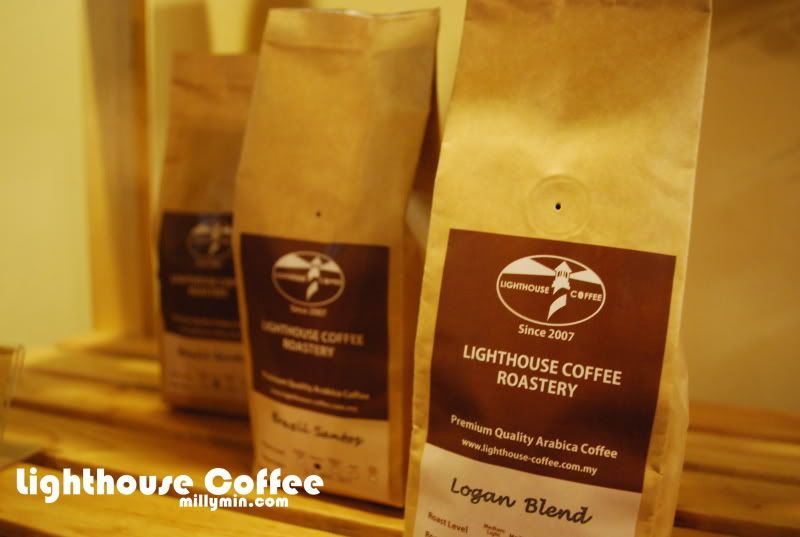 Lighthouse Coffee
No. 4, Bishop Street, Logan Heritage Building 10300 Georgetown Penang Malaysia
Contact No/Tel No: Office: 04-2288 628 / 012-436 0836 (Victor, Chief Barista & Roaster)
Website: www.lighthouse-coffee.com.my (Requires Adobe Flash, so iPhone & some Android phones cannot access it, )
Email: lighthouse.coffee@yahoo.com
Facebook Profile: Lighthouse Coffee
Business Hours
Open daily. 8:30am – 8:30pm.