Soul Kitchen Trattoria, its known for the love story behind. Having the trattoria managed by a couple, Tonio and Michelle. Beautiful love story sparks when they met in Munich, got engaged in Venice, married in KL and lived in Berlin before kicking start this trattoria in Penang.
As a starter, we first kicked off with Dried Tomato Salami Entree which consist of salami, dried tomatoes, rocket salad and mushrooms. The most important note here is, you gotta eat all the four at one go. Thats when you get to taste the combination of all four. The taste of it is beyond describable.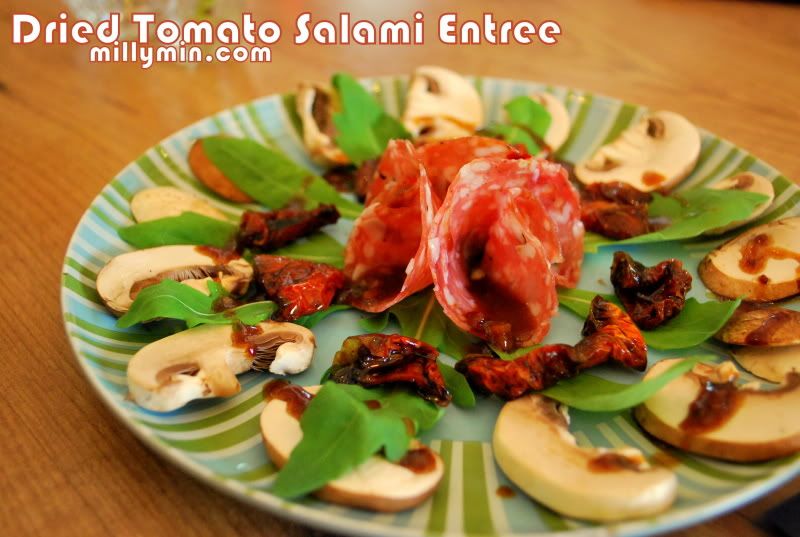 Fish Soup – Prepared with variety types of fish and very fresh shrimps with some potatoes and carrots. It tastes very clear and it makes me feel healthy too!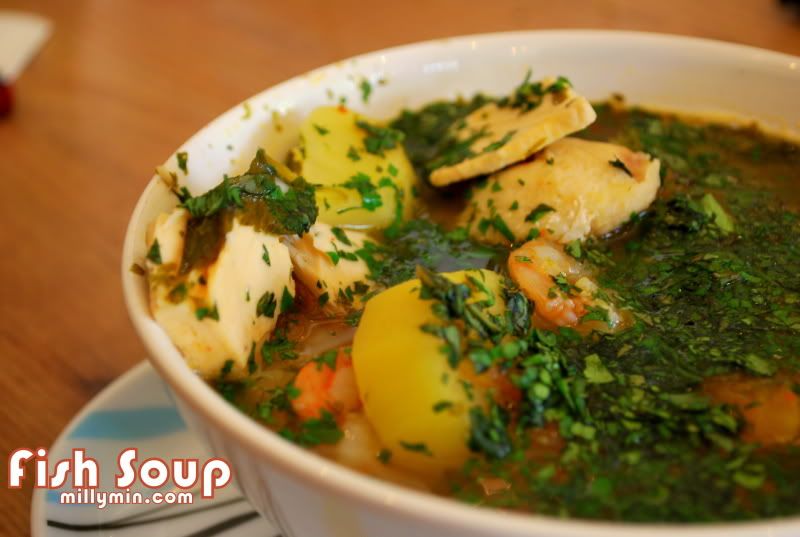 Here comes the pastas. There were six types of pastas served. First, Pasta Chicken al Limone, with the chicken cubes being marinated with lemon juice and white wine, some capsicums, herbs, carrot and also chopped parsley topping up with parmesan cheese. You will be able to taste the lemon juice in every bite when you sink your teeth on the chicken cube. Its a little sourish and yes, I like it!
Pasta Salcissia – Served with pork sausages which are homemade, topping up with fresh tomatoes. Did I ever tell you am a big fan of fresh tomatoes? Thats when you get to enjoy the freshness of the juice squirt in your mouth.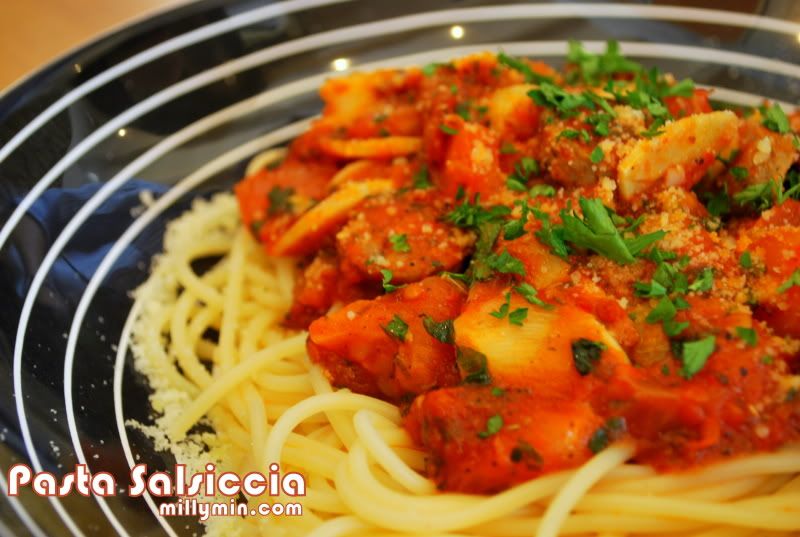 Pasta Como – The highlight of this dish would be goat cheese and white wine, bacon with some cut chillis. The taste of this dish was brought up by the natural taste of the individual ingredient used. I would say, its a perfect combination.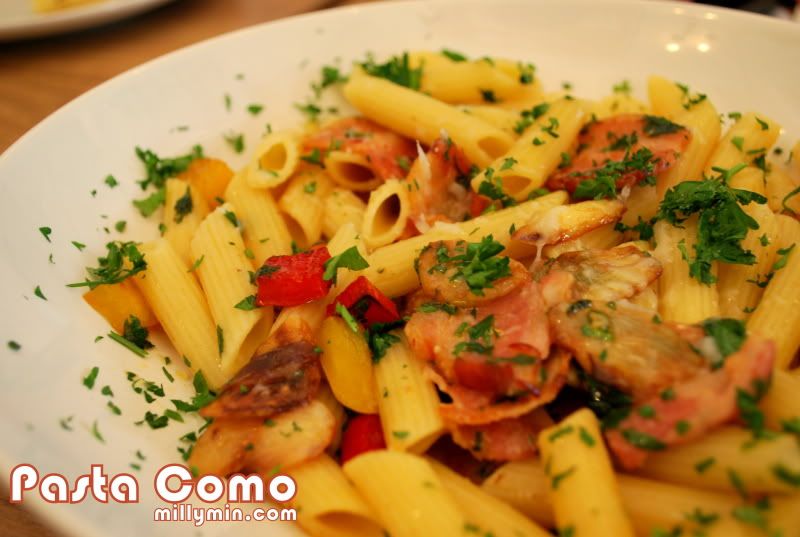 Pasta Salmon – Fresh salmons and mustard cream sauce.Brings out the freshness of the salmon. Its really important when it comes to fish. Once its not fresh, it will ruin your dish.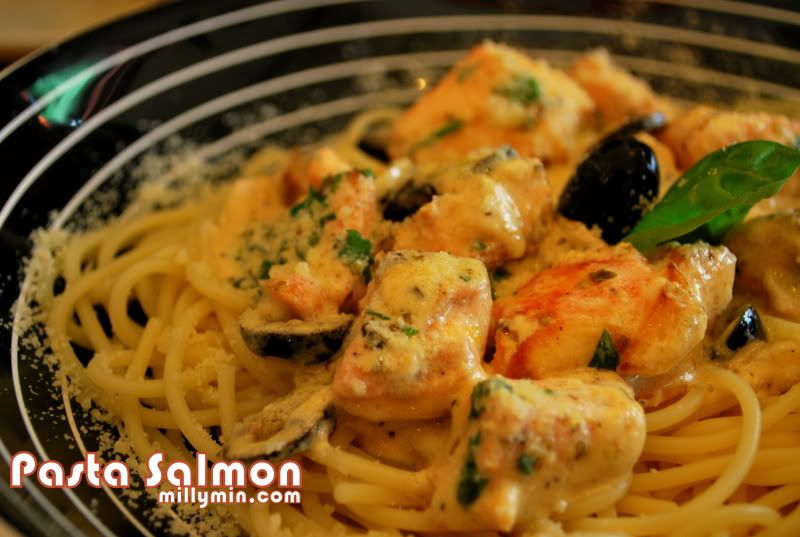 Pasta Sardella – Anchovies, fresh tomatoes, capers and olive oil. It is served at the right degree of moisture. Pastas do not taste good when its dry.
Pizza Gorgonzola with Pears – Simple and awesome! Basil and blue cheese would be the core of this dish. First time having pears heated up and it taste too good to be true!
Pizza Parma Ham – It does amaze me when the pizzas came in oval. I have seen those in square or commonly looking which is round but not an oval one for sure. Rocket salad, parmesan cheese and ham would be the main contributor to this dish. Every bite taste like zenith.
Enjoying the best noms with a good friend. We spread happiness, don't we?
The magic touch on the Tiramisu! The chef made his own mascarpone cream for this Tiramisu. As it melts in the mouth, thats when you gotta taste the sweet wine and I have been recommending to my friends that the best Tiramisu you can get in Penang would be this one!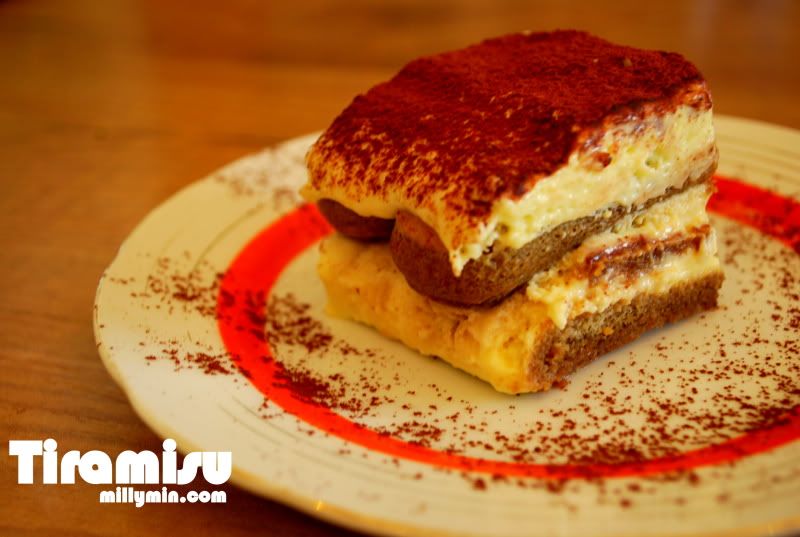 Cappuccino Panna Cotta, its a type of Italian pudding. For a coffee addict like me, I'll definitely love it 🙂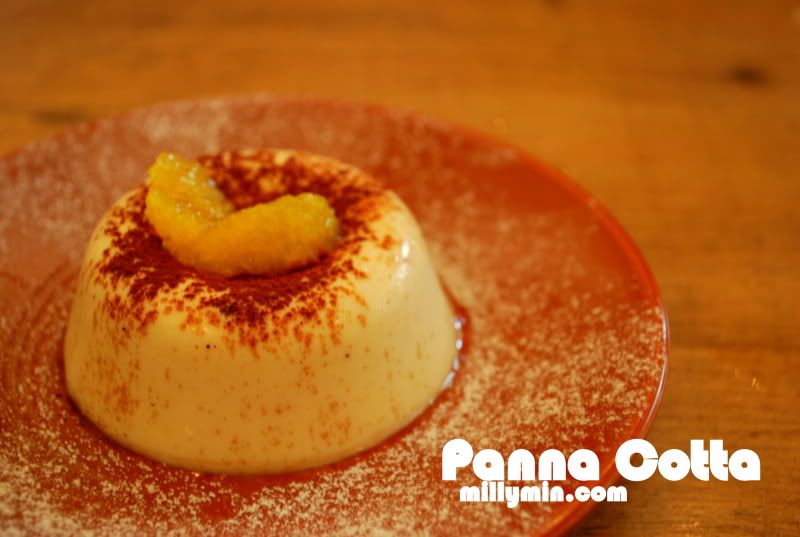 Coffee? You name it!
Soul Kitchen feels homey and they also provide free Wifi which you could chill, enjoy mouth-watering awesome food while having your best of buddies alongside.
Soul Kitchen Trattoria
Address: 102 Lebuh Muntri, 10200 Penang, Malaysia.
Contact: 04-261 3118 / 012-594 3522 (Michele/Tonio)
Opening Hours: Weekdays: 11.30am-2.30pm, 6.30pm-9.00pm 
Weekends: 10.00am-2.30am, 6.30pm-9.00pm
(Closed Tuesday)