Ever wonder how bad tans can go or maybe to what extend? 🙂 Oh, nevermind. I am never afraid of the sun. Best part of the trip when everyone else had fun in the water, with the fish.
Babes gearing up for the water.
and this explains the meaning of tan 🙂
It was thoroughly about fun!
She is Emilie too.

New friend found 🙂
… and I still can't get over the sun 🙂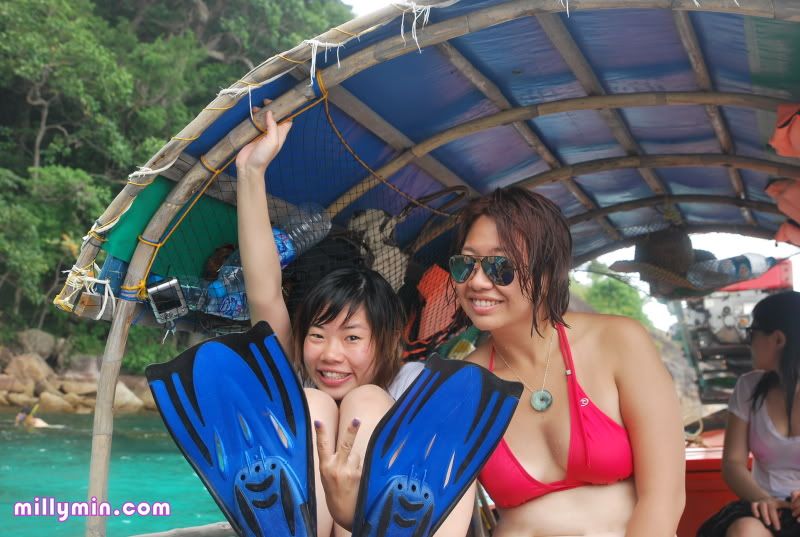 Its tiring to do without the life jacket and the next mo when I lift my head, I realised that I am way too far from the boat and the group. The current were kinda strong yet, good enough for a day to be in the water.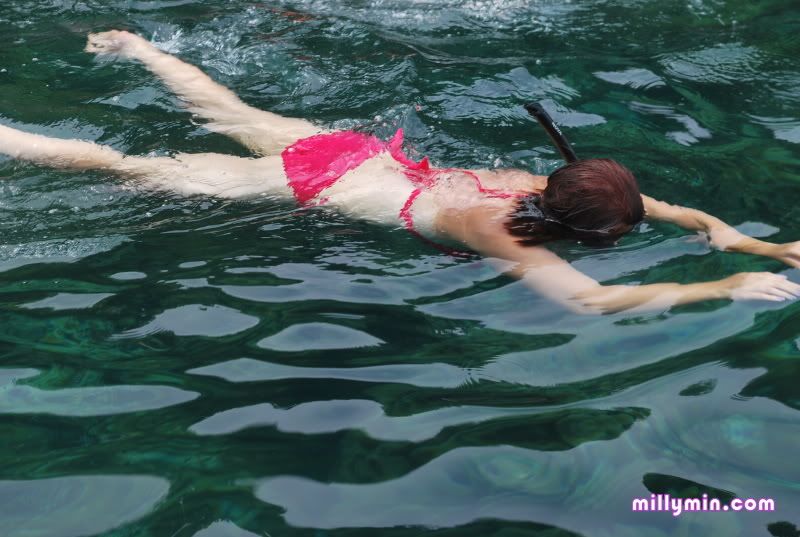 Love my nails, they go with my top 😛
Underwater
… and the grumpy me!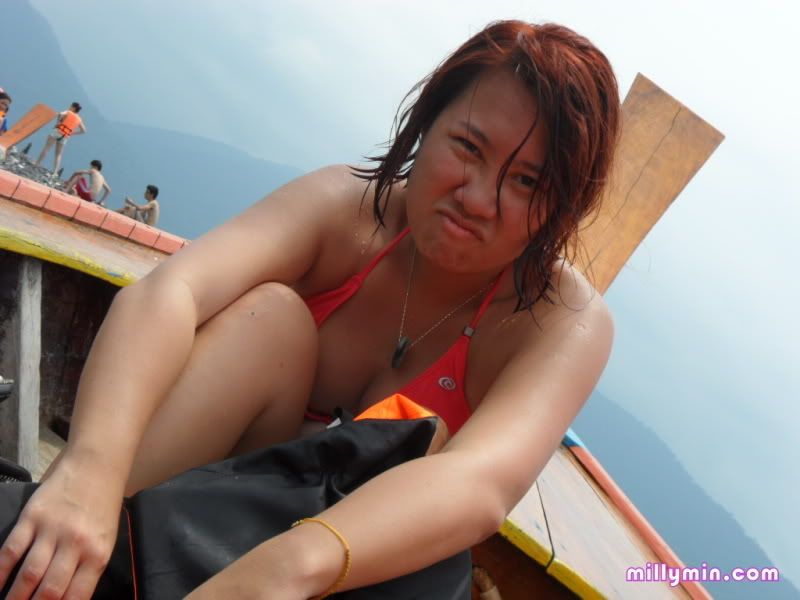 Snorkeling is actually fun. I enjoy every bit seeing the group and fishes swimming. Just that the corals are scary. They really are. I still feel that corals look like a chunk of rotten potatoes and waiting for their prey but I still wanna do it again 🙂 Wonder when would be next 😛