Usually when I am traveling with this bunch of  awesome backpackers, we won't missed out any chances of visiting the UNESCO places and yes, Paoay Church is listed. Whenever we can, or probably like this time as we were on our way from Vigan City to Laoag. It is a 2-hour ride from Vigan. Well, I usually sleep during such journey but this time would be exceptional. Wonder why? Our driver kinda ran through a few animals before we reached Paoay Church. Ohhh, I really can't imagine what else after this.
Anyway, as for now, welcome to Paoay Church which also known as St. Augustine Church, located at Paoay, Ilocos Norte. It is also best-known as "earthquake Baroque" church in the Philippines.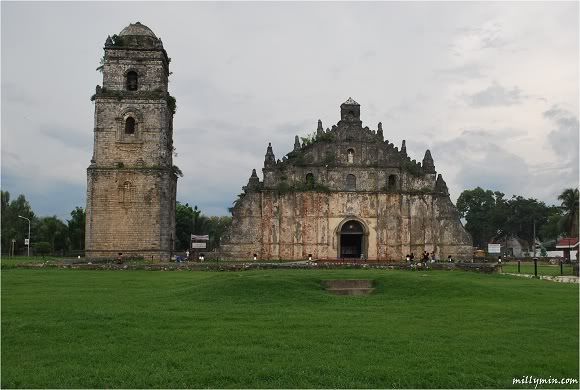 The construction of the church started in 1704 and was completed in 1894 by the Augustinian friars led by Fr. Antonio Estavillo.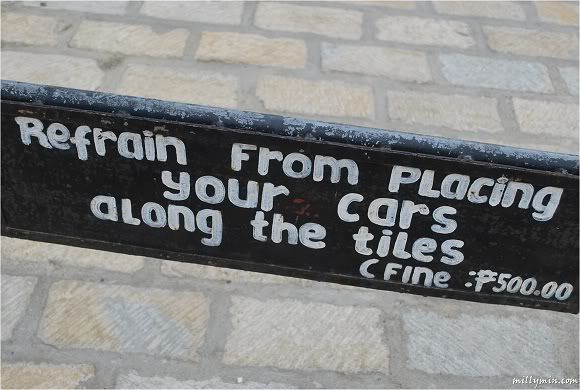 The three-storey coral stone bell tower is located right beside the church. Well, it does look just like a plain bell tower but it is more than it can tell, which it was served as an observation post in 1896 for the Katipuneros during the Philippine revolution against the Spaniards, and again by the Filipino guerillas during the Japanese occupation in World War II.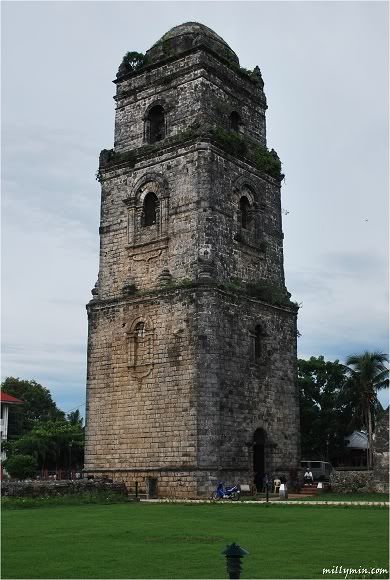 It was believe that the bell tower also served as a status symbol for the locals. The bell would ring more loudly and more times during the wedding of a prominent clan that it would during the wedding of the poor.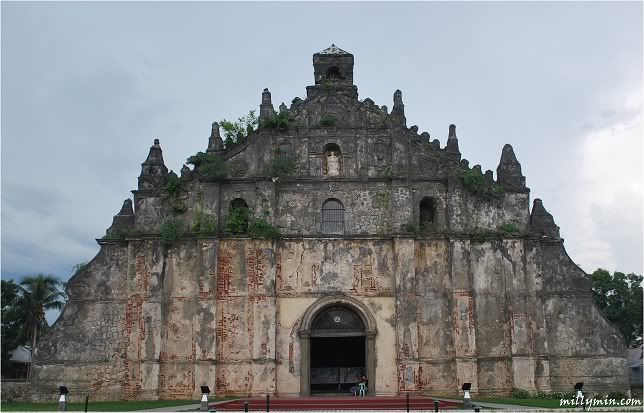 It's simply mesmerizing, ain't it?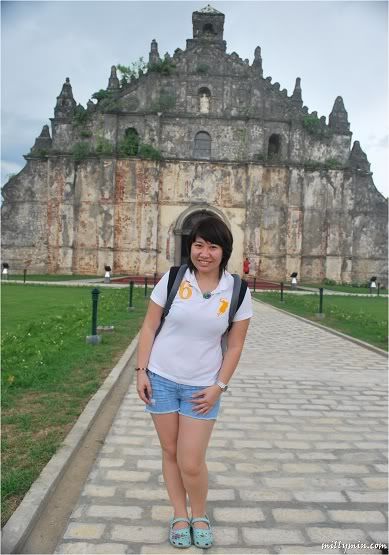 I was told that portions of the church was damaged during the earthquakes in 1865 and 1885. The fact about Paoay Church which interest me so much was it was actually built of baked bricks, coral rocks, salbot (tree sap) and lumber, and has 24 carved massive buttresses for support. The walls of this church is The walls are 1.67 meters thick. Its simply amazing, ain't it? I'm still mesmerized, yea, even till now.
As I was roaming around the church, I spotted BigMak! 😀 Some sort like our Ramli burger here. Well, I didn't try though but I believe I'll like it as I never like the burgers served in fast-food chain if you noticed 🙂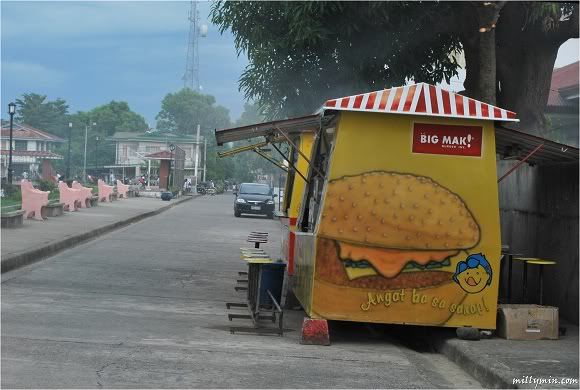 Side of the church.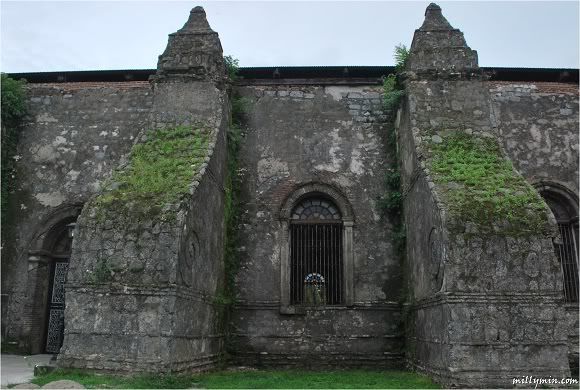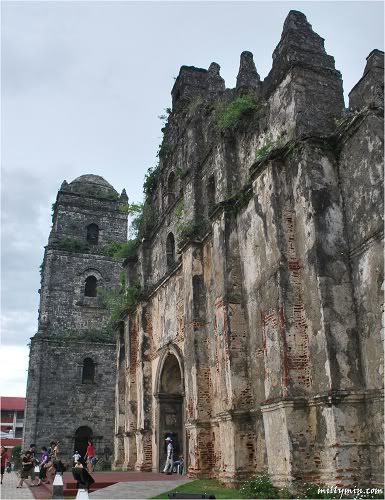 which I ended up camwhoring with Hannah 😀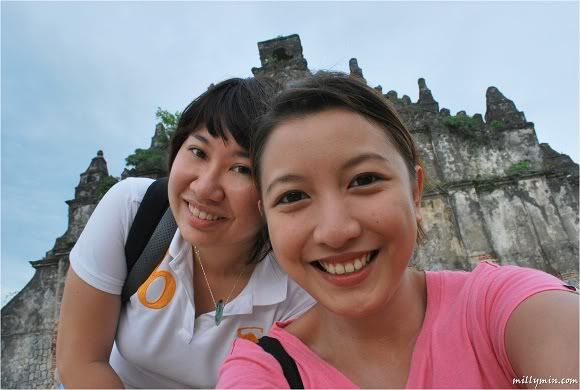 Paoay Church and I.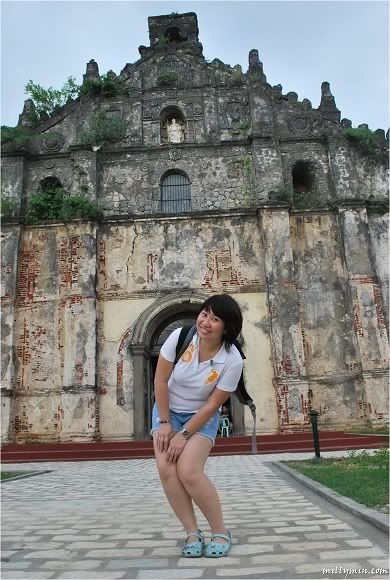 Curi-fied a group picture from Angeline 😀
Journey continued … Laoag City it is 🙂