It was a long cold night, with such a huge room and well I remember I woke up in the middle of the night to check on my phone which  I left it charging in the kitchen. To be honest, I was really afraid, and I can't deny that there were wild imaginations running through my head. Ai Ling and Lee May were way in some dreamland, I got up just to leave him a text, telling him that I was indeed missing him 🙂 I remember it was pouring that night and it was freaking cold.
Anyway, I got up not too early though as I heard voices of the girls outside of my room enjoying their breakfast already. I am a procrastinator and am never early. I admit 🙂 Knowing that the boys still were not ready, I managed to enjoy my breakfast at my own pace. Slow and steady, piece by piece.
Breakfast in Laoag .
Had the tomatoes. Sorry, yolkie.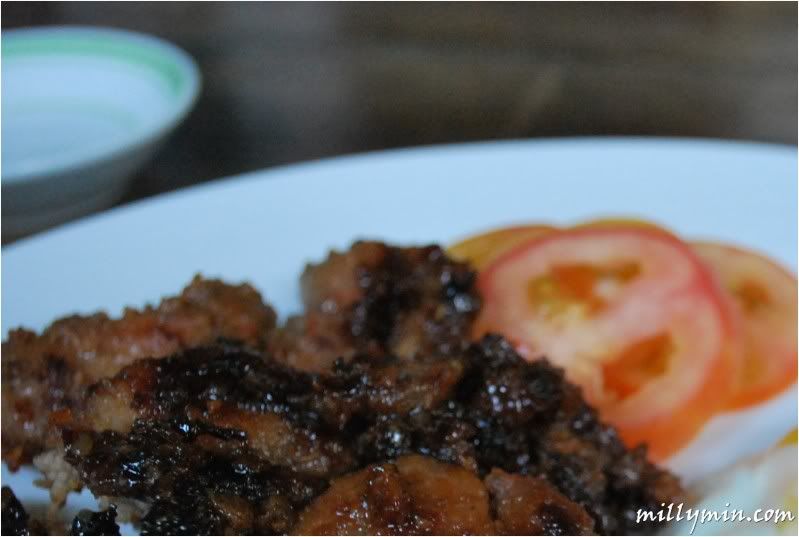 Spotted a morning glory.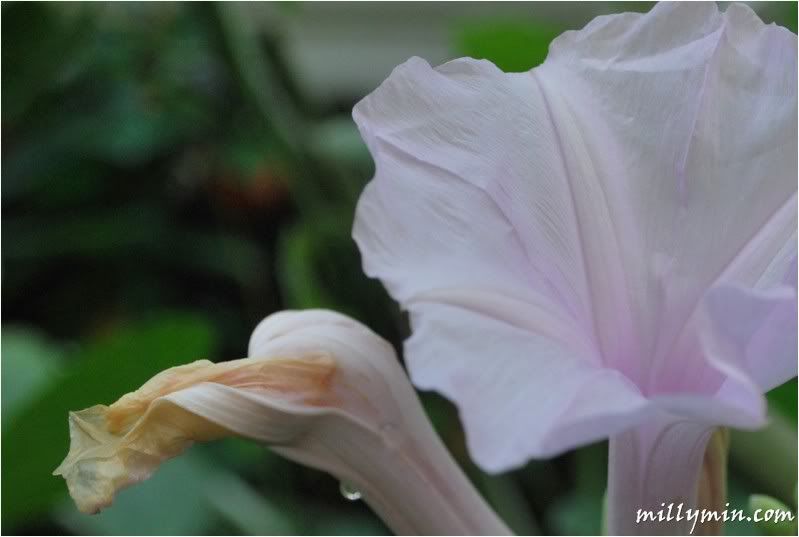 Anyway, heard of sand surfing? Pretty interesting ain't it?
Oh, well. When everyone was ready, we headed to the van and took an approximate 30 minutes ride to a land of sand. Lovely morning aye. Awesome!
A bit of climbing need to be done. No choice. At least its nothing compared to Mount Batur in Indonesia. 😀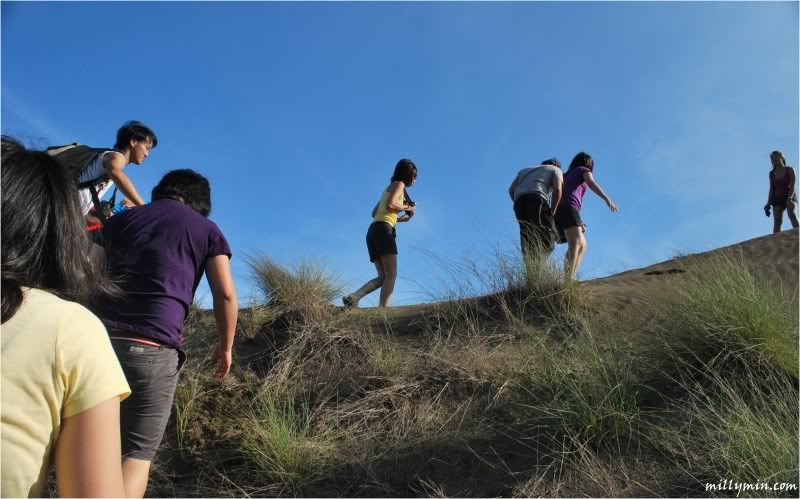 Beautiful view. Simply reminds me of Australia. I know, I miss Aussie a lot! Not being able to remember the name of this place though. My bad . . . but I remember later on we were driven to a village known as Barangay La Paz which is supposed to be located even closer to the beach.
Roaming about in the van, we came across another church. Iglesia ni Cristo it is.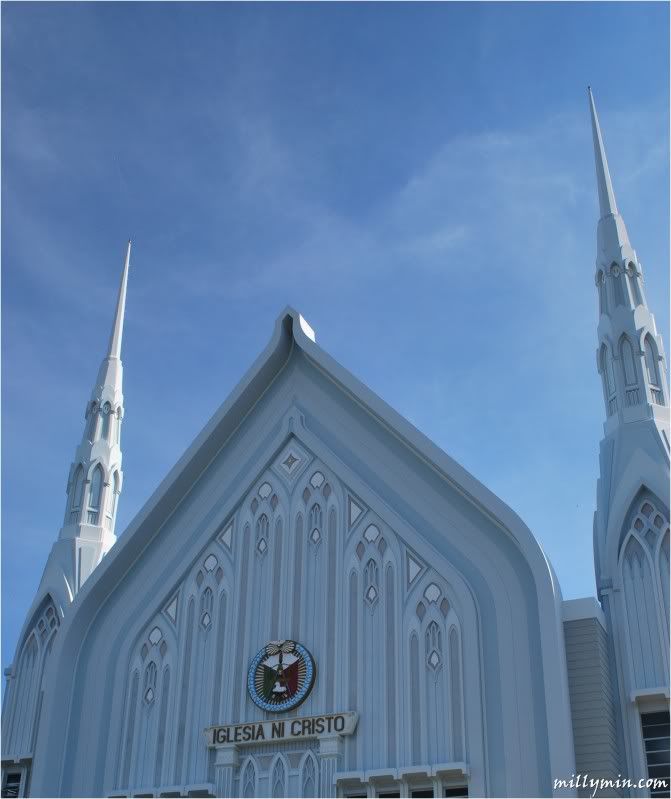 … and I saw a Marble Shop right opposite the church, where our van stopped.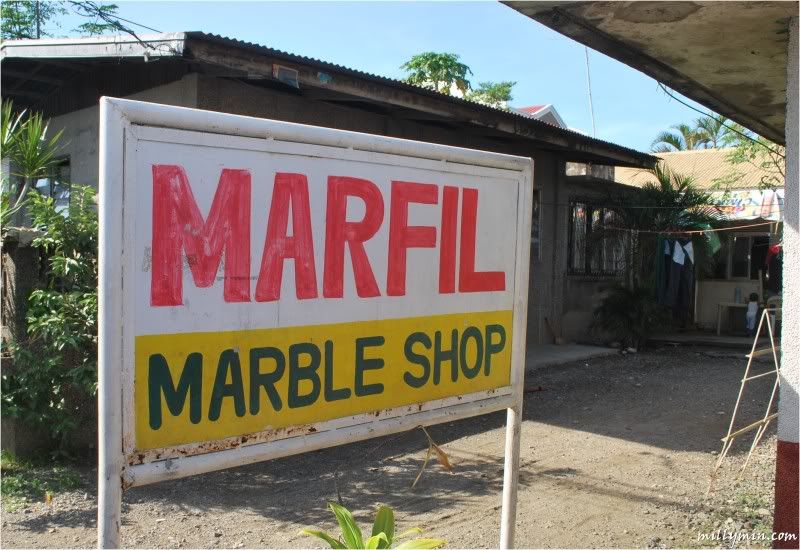 Just a few shots on Iglesia ni Cristo before we headed to St William's Cathedral.
I have not entered such a beautiful church.
Which hence, I definitely will take this opportunity to have more shots.
Confession?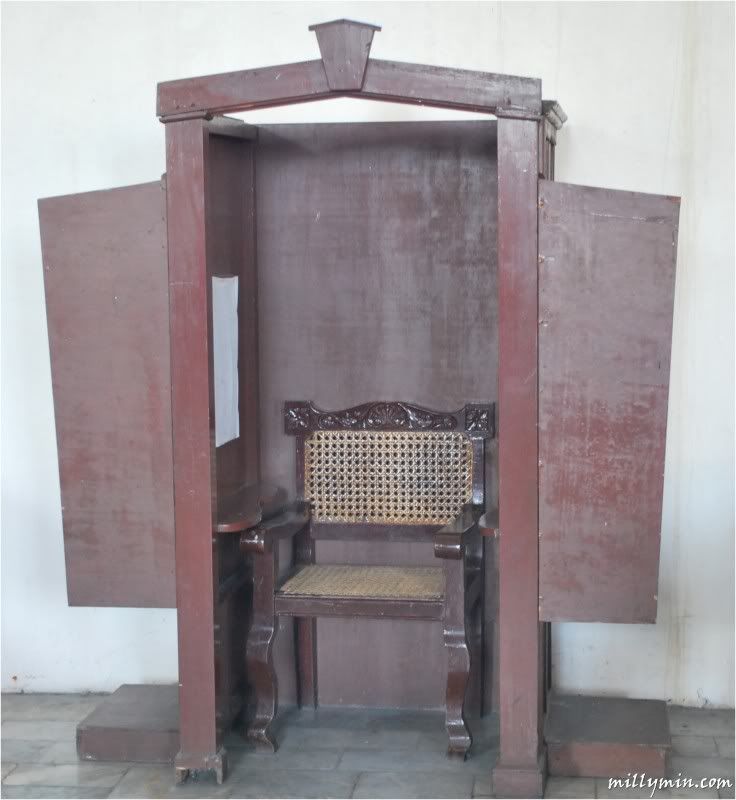 In the memory of the unborn children victims of abortion 🙁
Just as I was done exploring the church, we walked towards the cathedral bell tower. Its located right across the street which I was told that it sinks an each each year due to its foundation.

I really enjoyed the times with this bunch of kakis invading a town, especially all the conversations we had. Simply epic!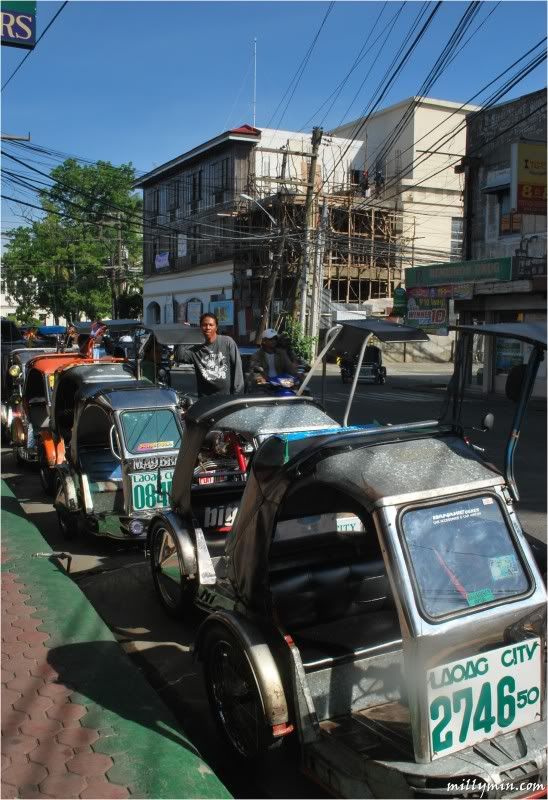 We then headed back to Balay da Blas. Arghhh, what a bliss! Aircon and some San Miguel instead 🙂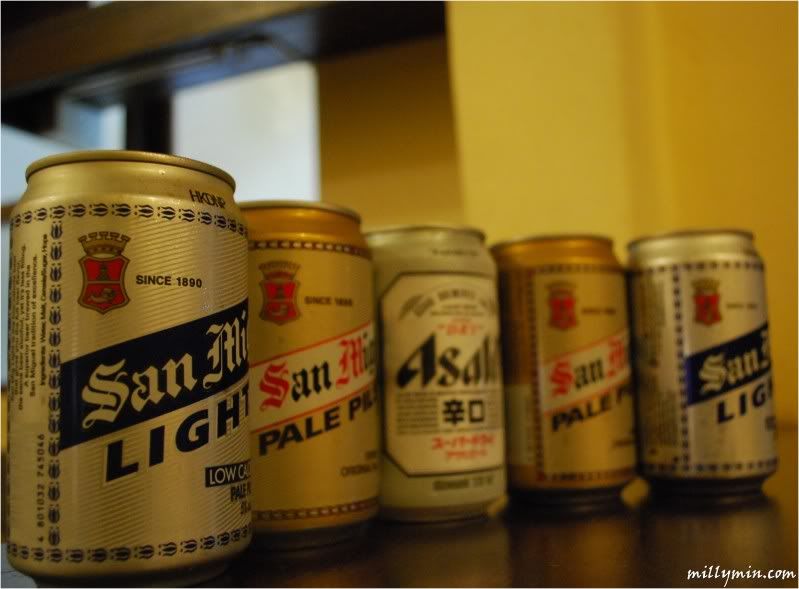 Spot the not!
I love this place. If you guys were to drop by this town, I would recon this as your accom.
Goodbye Balay da Blas, thanks for the all the wonderful treatments provided by the hotel staff.
Wonder … where next ? 😀