One of our last few stops before heading back to Malaysia.  Well, after leaving Tanah Lot, we were just in time for dinner. The restaurant was nearby, which is actually a walking distance from where we were. On our way, when we were talking about "benchong", this bat grabbed my attention.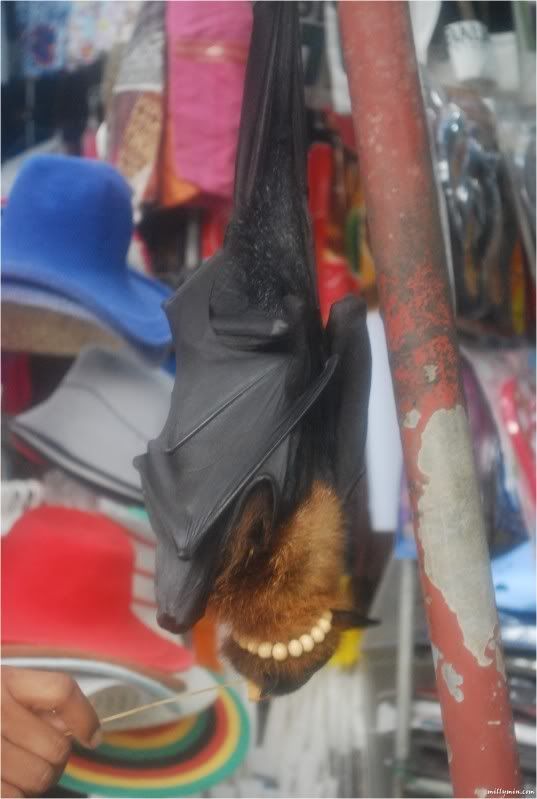 Aside from the bat, some dicks were located 😛
Anyway, welcome to Restoran Dewi Sinta. Again, some nice portrait attracted me.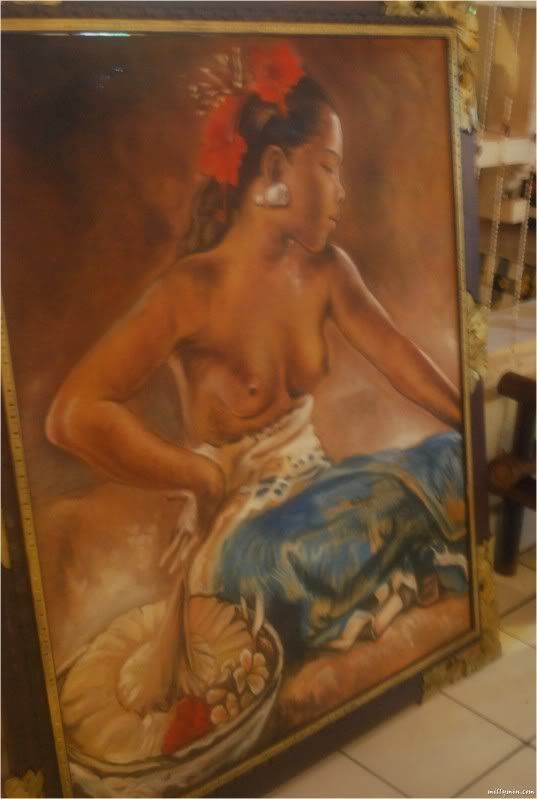 If you were wondering why are the pictures blurry, this is due to the water vapour 🙂 … and my smart pals used the towel to clean their cameras.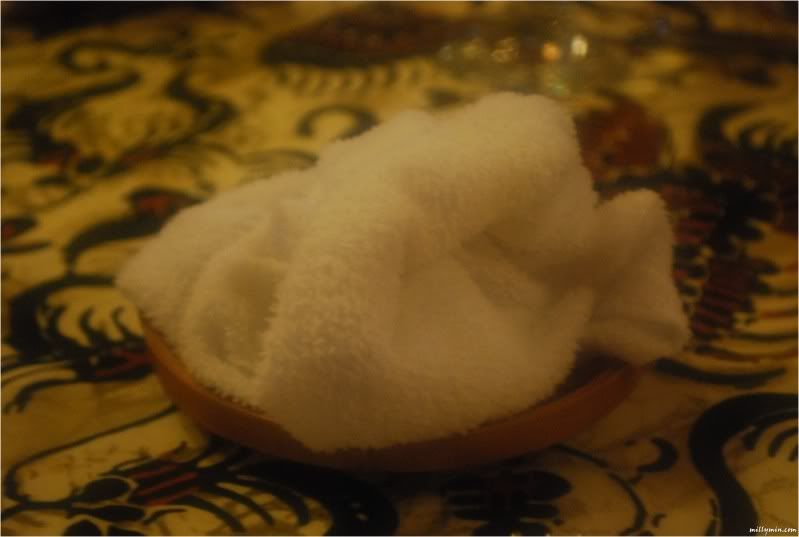 Time for noms.
but everyone else were too busy cleaning their cameras.
Love the satay 🙂
Ohh, myy! Kuta Beach coming up next!