Yummilicious stuff when I got up. I love traveling with
Satkuru
and
Angeline
cuz they never fail to visit a country without dining like Kings & Queens. Breakfast from Sri Ratih Cottage was fantastic with coffee/tea and a glass of watermelon juice.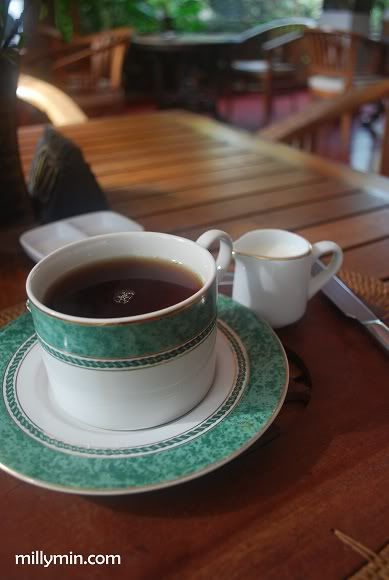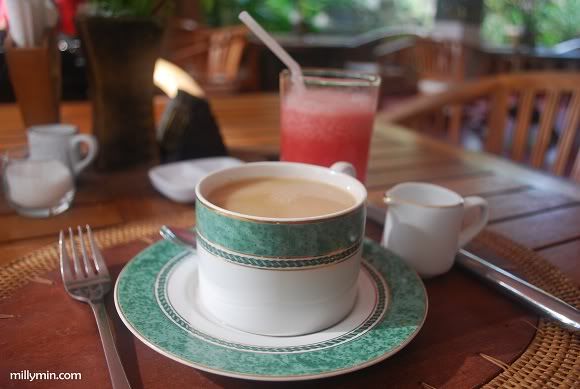 and of course, a good and breakfast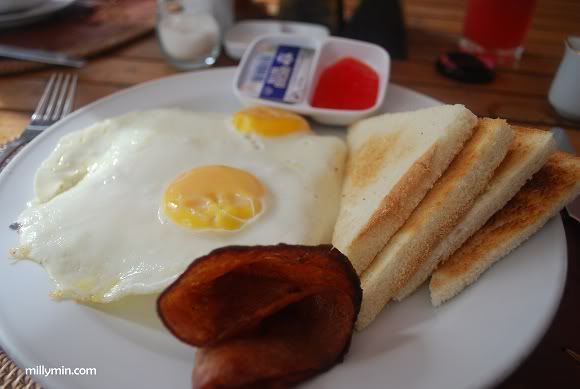 My roomie's.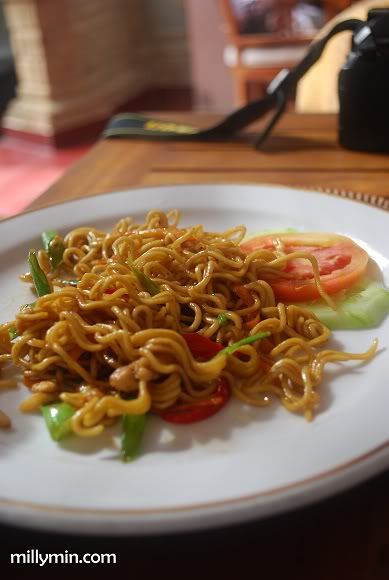 Once we were done with the eating session, the journey exploring Indonesia continues.
The picture says it all… Welcome to Goa Gajah (Elephant Cave) 🙂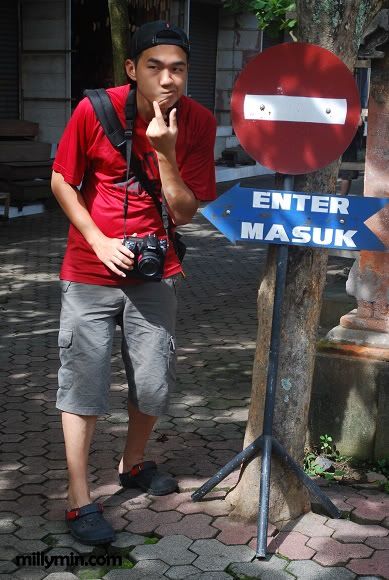 Wanna enter David? Please email me 🙂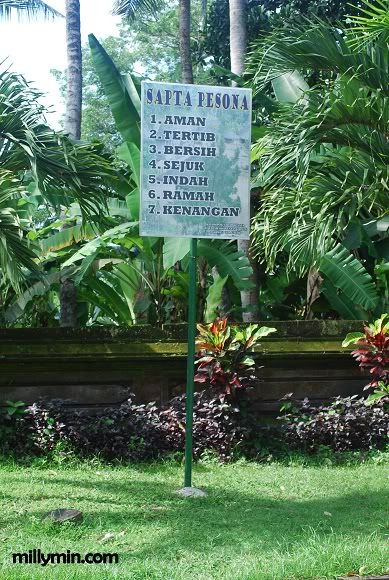 The tanning dog.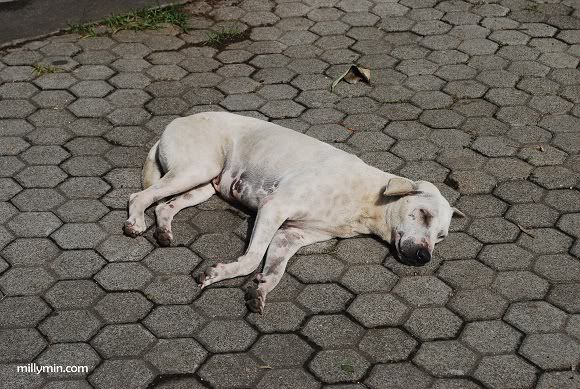 The entrance fee cost Rp6000 for adults and Rp3000 for the kids.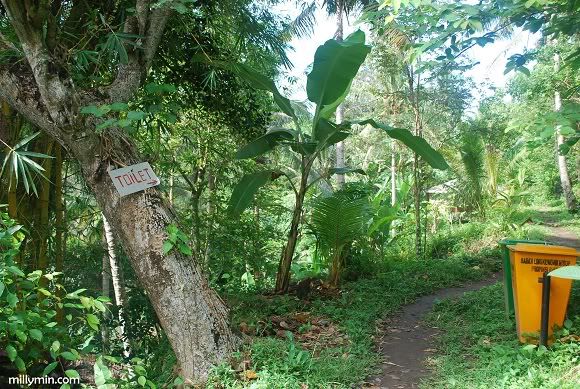 Same thing applies … we need to have sarungs on.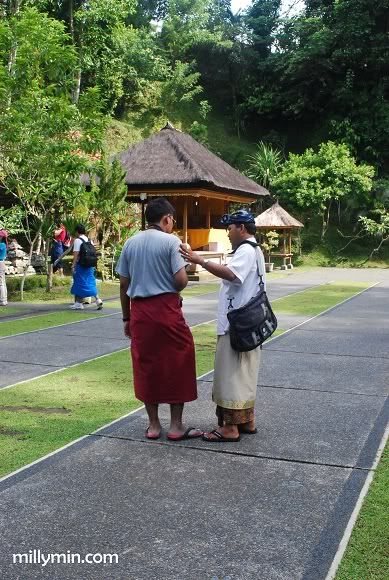 Goa Gajah is one of the famous landmarks in the area.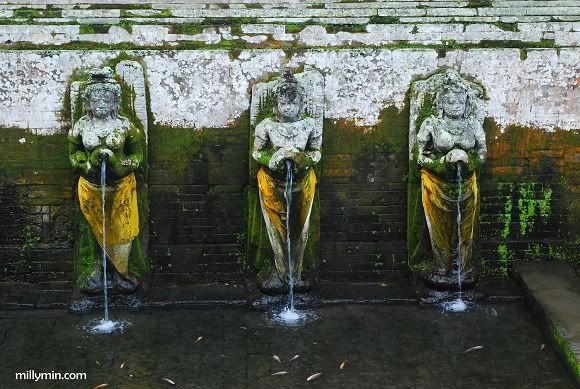 Tourist to Ubud usually drop by just to look see or maybe for photography like us.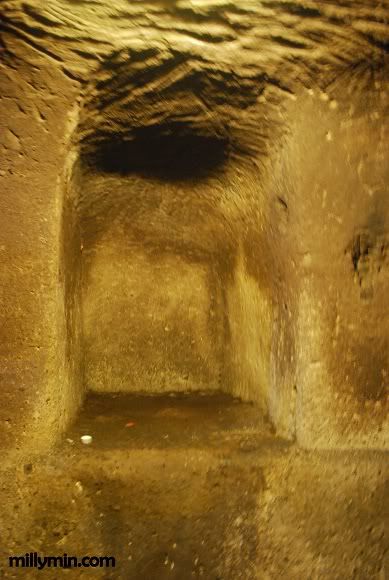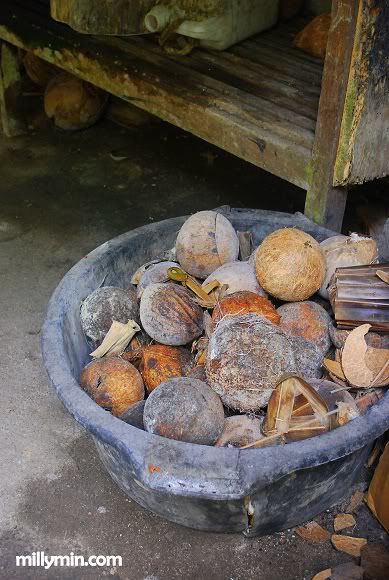 The organic and inorganic bins.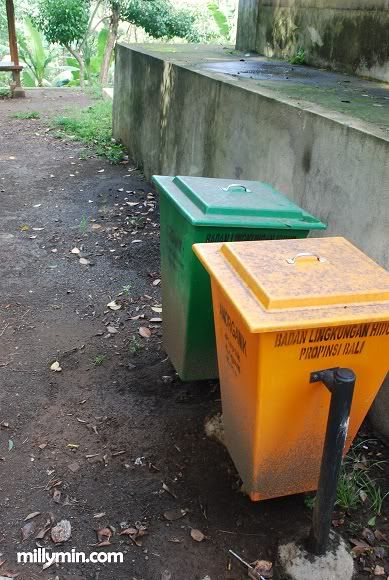 The size of the rock Vs Lasker. Can you spot Lasker?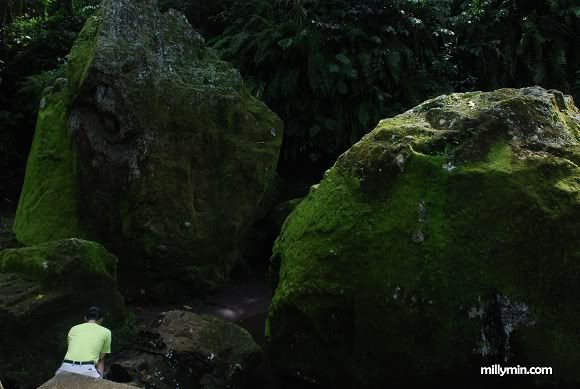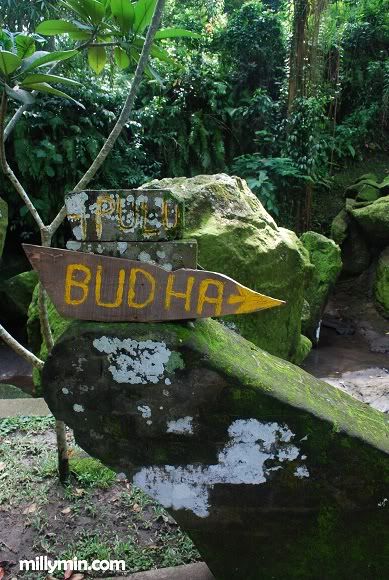 Ermm… this is obviously me. A bit vain cam-horing. 🙂

The upside down sign board. Better not get lost.
These are the collection of tourists who dropped by.