Before boarding for Jakarta, we headed for lunch. We told the driver to bring us to some lower profile places. We wouldn't wanna spend more as there are at least 4 more days left for the trip.

Fruit tea,something which they are famous for and I like the feel of drinking from a bottle.
Ordered Bakso Pisah and this is how it looks like.

Priceless moment with David.
Upon Bakso was served, there were limes (not sliced) as well. 3
David (cluelessly): "What is the lime for?"
Me: Its for the soup.
The next thing he did was, he threw the lime into the soup!
(Thanks for the laughs!)
Upon reaching the airport, again, we decided to turkified our bags.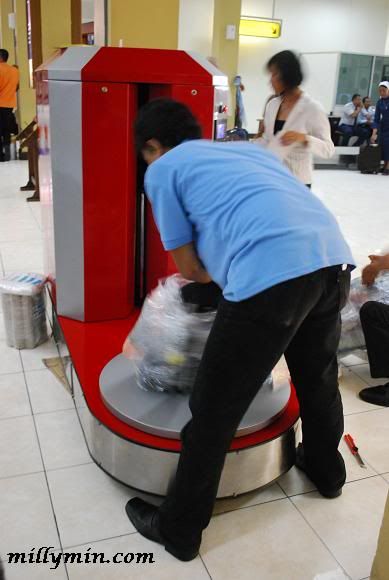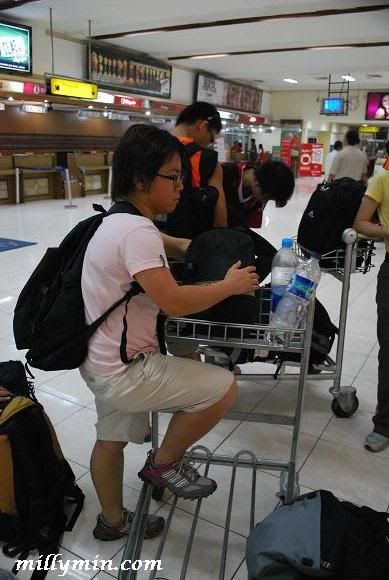 Now they look small and tiny 😛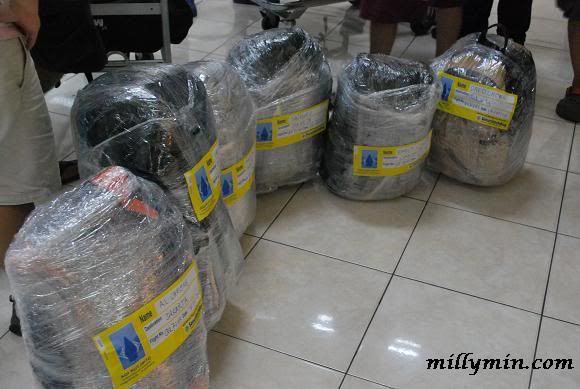 The flight from Yogyakarta to Jakarta toko us about an hour plus if am not mistaken.
Welcome to Jakarta folks. Needless to ask, I've definately slept on the plane until it touched down. Hence, no pictures of the flight 🙂
International airport! It definitely gonna look good.

It was pouring so heavily . . . and I felt turbulence too. I was sleeping, remember?
And the least expected incident occured. My turkified bag was wet…slightly!!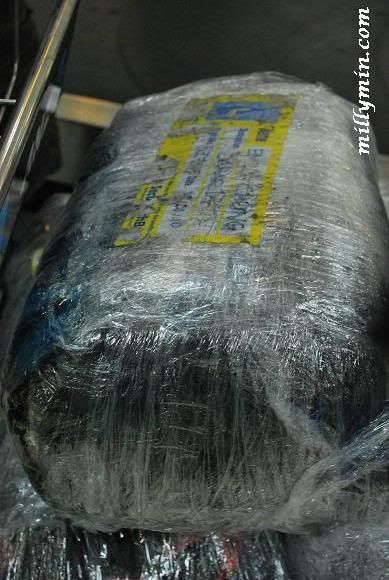 The airport was quiet and I heard my stomach making weird sound =="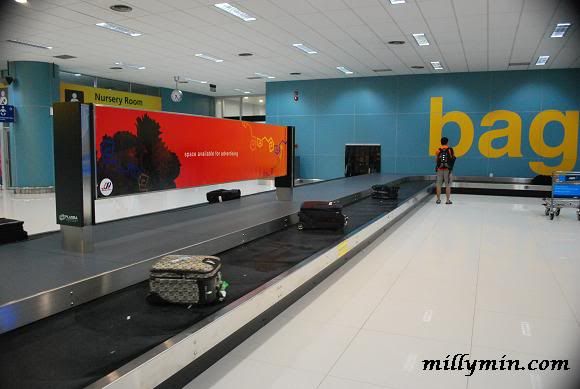 Regardless rain or shine, the Malaysian bloggers are gonna invade this city 🙂