As I was viewing my hundreds and hundreds of Gb of pictures, I realized that I still haven't finish my entry on my visit to Cambodia and hence, we have reach the end of the Cambodia trip. Goodness me! Here it is, my super duper delayed entry =)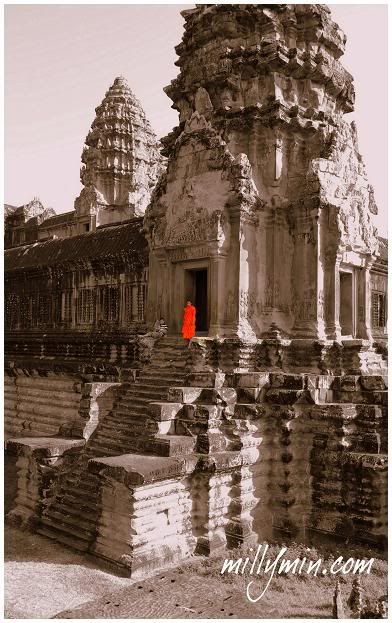 THE END!
HAHAHA! Have I ever call it an entry with only a picture?
Of course not. My picture spamming process is right on its way =)
Last day in Cambodia…


aL was still half asleep. I hope she is not sleep walking =)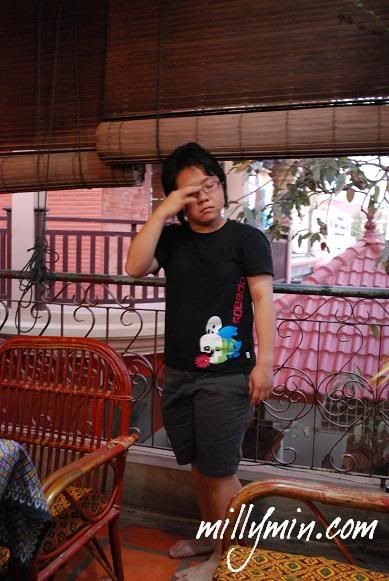 We waited for breakfast and it was late and hence they were packed for us to eat on our way to the airport.
See! aL is so hungry!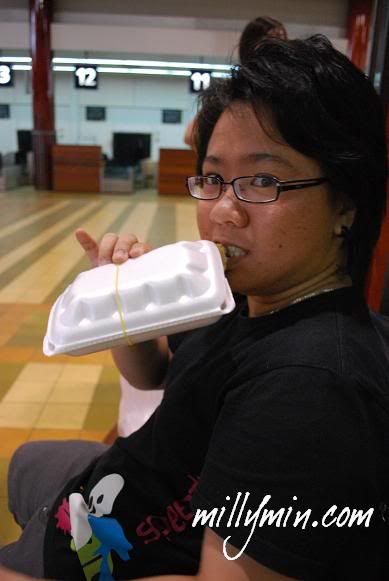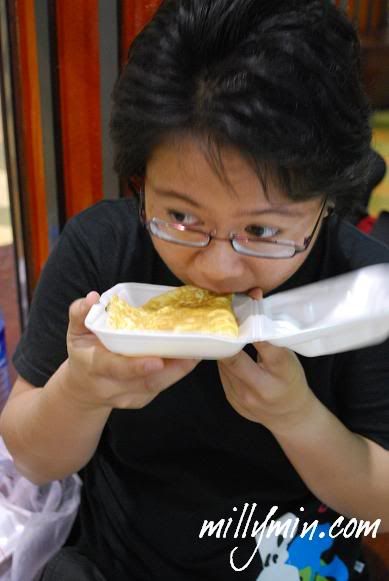 The hardest roti on earth!
At the Siem Reap airport!
We look so pitiful =.=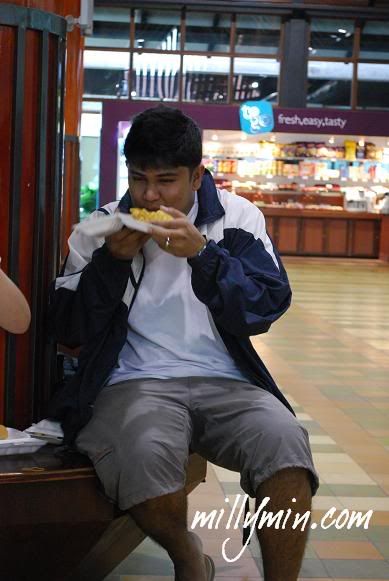 A bunch of people checking in.
Thank goodness we were a few minutes early!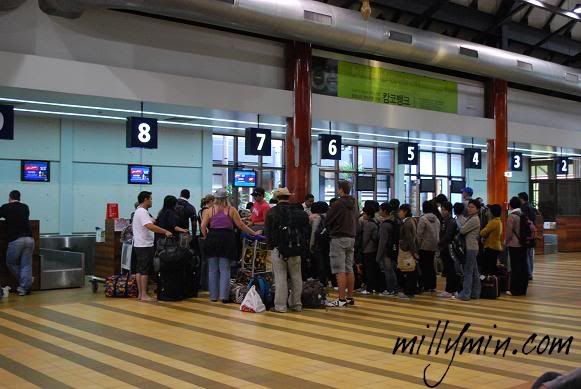 The airport is nicer than Penang's!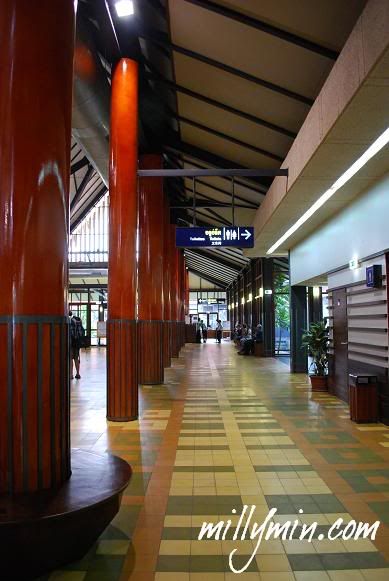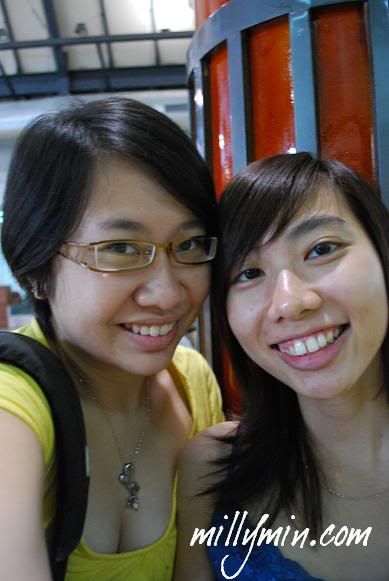 [Leemay & I]
Upon departure . . .
My last view of Cambodia.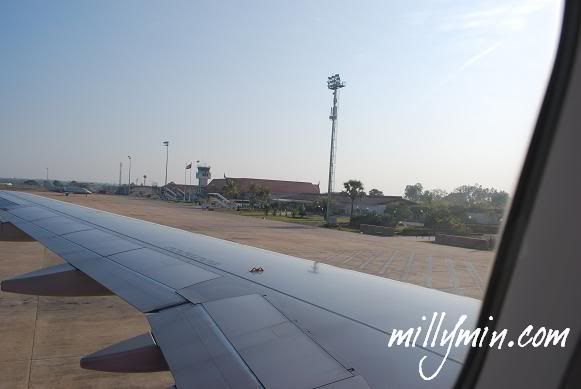 While I went for a little toilet break, someone ended up playing with my camera.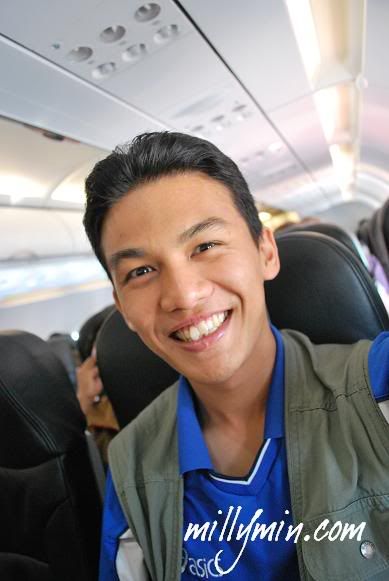 Then only when I got home, I realized such picture was taken! WTH?! Thanks, William! =.=
and the cam-whore session all by himself with my camera -.-!
while the pharmacist was yawning on board!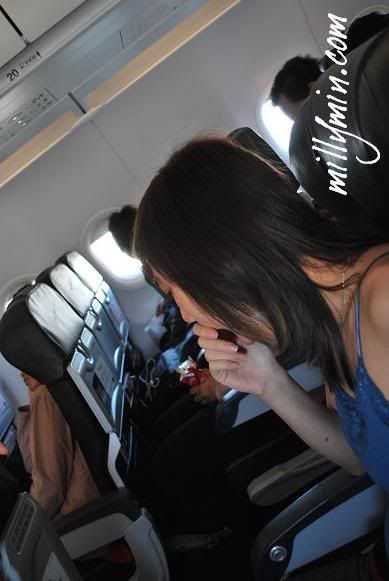 It took us approximately 2.5 hours to reach KLIA.
and before we landed, I did a cam-whore session by myself.
And did I actually mention why I put on my specs all the 6 days in Cambodia?
Well cuz I lost one side of my lenses!
Okay! Stop laughing! Thanks!~
Hello KL!~
Thank you, Tony Fernandez, for the affordable ride =)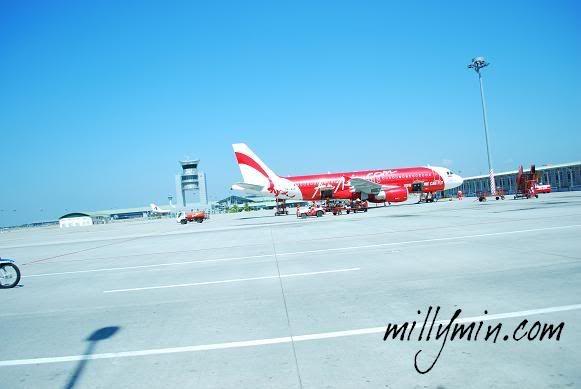 and honestly I really hate the upgrades of the airport.
We have to walk so freaking far just to get to the conveyer belt!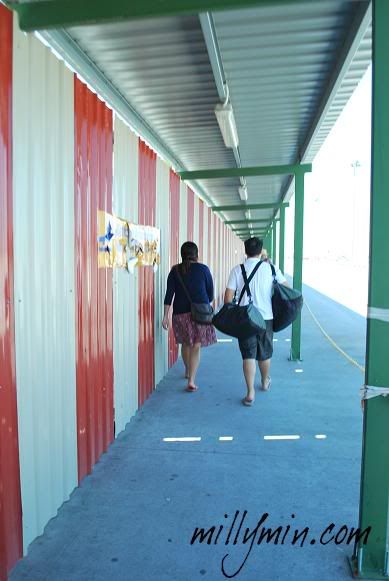 As you are able to see the "Don'ts" on the trolleys:
The next moment I turned around, I saw the exact same thing.
LOL!
One of the victims of the land mine but a bit more stylish with sunnies on! =)
HAHAHAHAHHAHA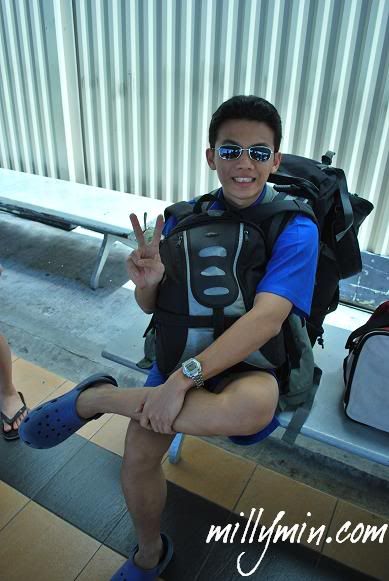 Next task after lunch would be checking in for home!
6 days away from Penang was tremendous!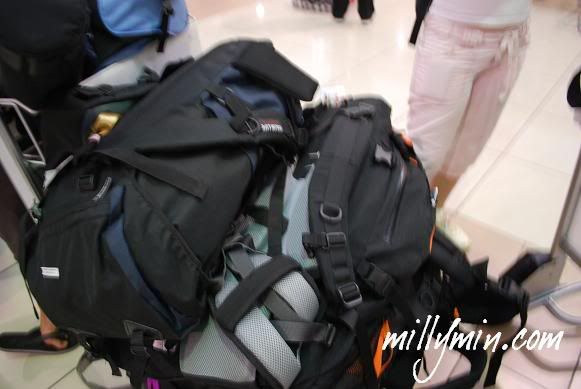 After checking in, our pharmacist needs to entertain herself!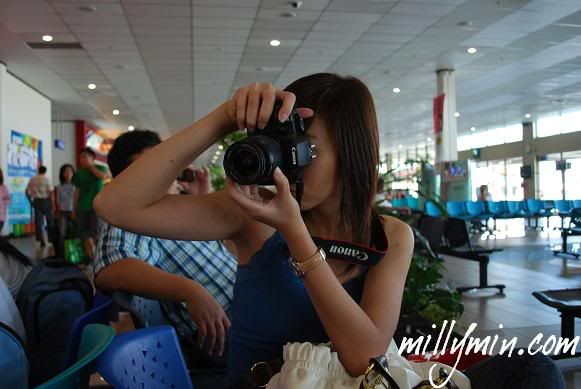 Thanks to all the kakis!
You guys have been a superbly nice traveling partners.
and I hereby conclude all the 6 days of wonderful experience in Cambodia!~