Well, well. Due to Mr.Bee-eff needs to sit for his exams which are as well as his final lap next week, I ended up in the library with him today. Well, we were here after lunch and that was around 2.15pm.
We went Wong Hawker to grab our lunch and lucky enough, it was not that bad. I had the combination rice: 'Char Siew' & 'Siew Yok' with BBQ sauce for AUD$ 7.50.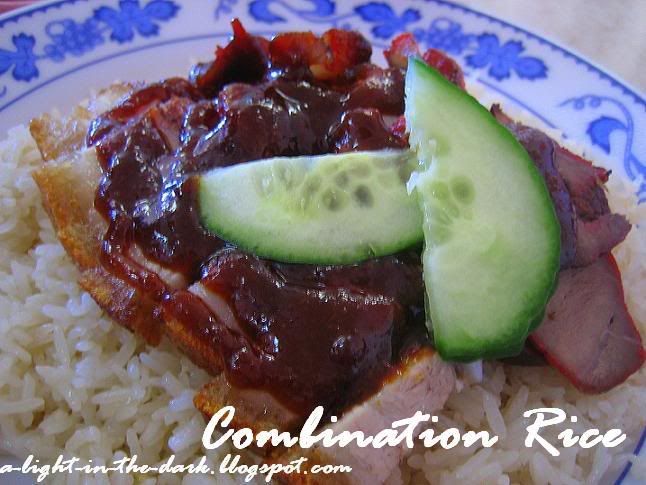 He had Indian Fried Mee which ended up kinda sweet which cost AUD$ 7.50.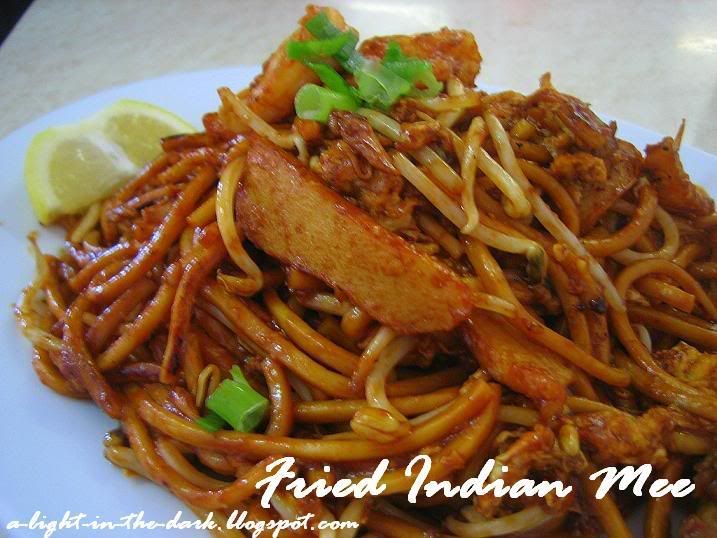 As we were walking to the library from the carpark, I managed to capture a few colourful flowers. Nice! Nice! Nice!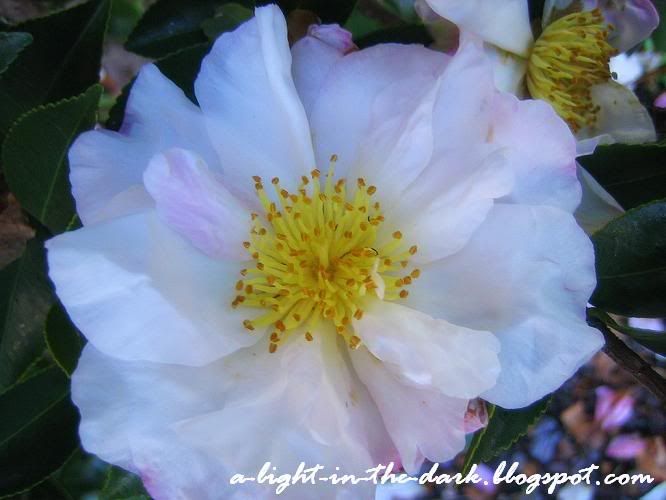 and
I saw a pigeon too!
('Ang moh' pigeon)
I know I ain't camouflage! But it so happened that I love the bricks so much!!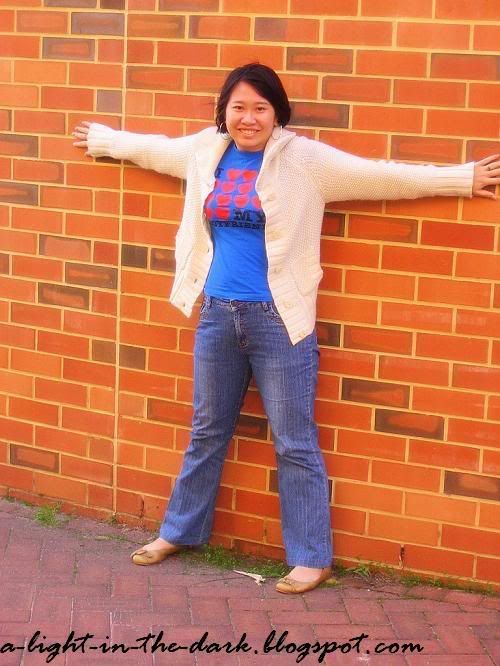 Here we are . . .
At the building with the most books no matter ancient, antique, new or even torn!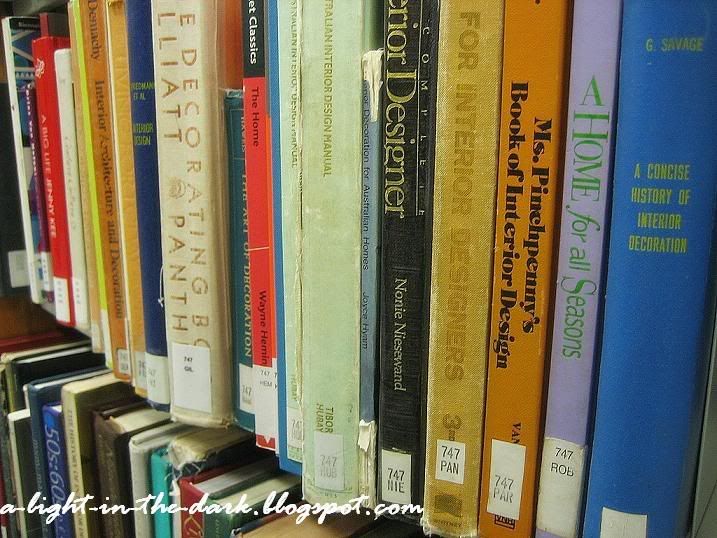 Hmmm. I love the library so much where I just wanna camp here! So many books. That's for sure compared to *ahems* PTPL. It is a 6 level library. Flooded with whatever book! You name it! I tell you, I can even get lost in the racks!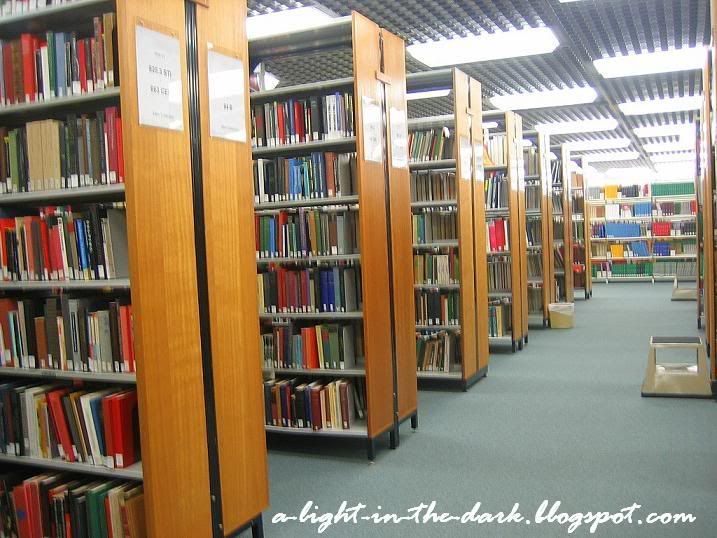 As the library closes at 5.45pm as for today, we headed home to cook some rice for dinner. Well, as we were preparing dinner for tonight, my Mr.Bee-Eff was smart enough to cut his own finger while cutting a buttercup! OMG!! I tell you, I nearly fainted seeing blood!
So eeeeew!!!
P/S: Yays! Toms shopping at Harbour Town! Bee-Eff stays in the library to study! Booo!!
I remember the first few days when I reached Perth, Mr.Bee-Eff brought me roaming around town as well as shopping. It was my first time in Harbour Town when he made me wear these dresses:
(1) I did not buy this because it made me look fat!
(2) This is even worse! I look as if I am pregnant!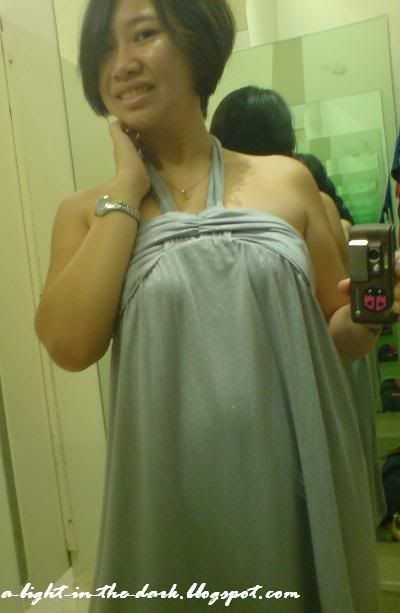 (3) Well, I ended up buying this!
Doesn't it recall you of the latest movie?
The girl on the poster Sex and The City!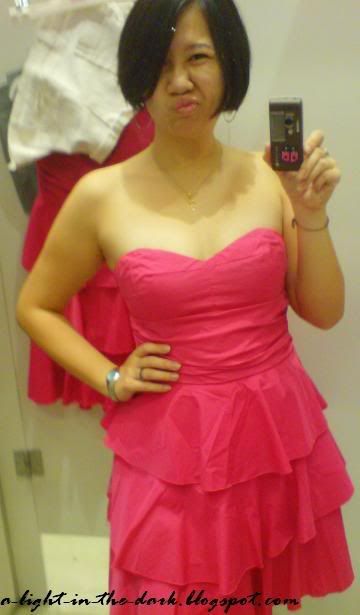 Nice?