Hunting for a cozy corner or a hideout? Here is one! Old Boys Gallery, located at Kampong Bahru, caters for those who'd love to catch up over a drink or two or perhaps more!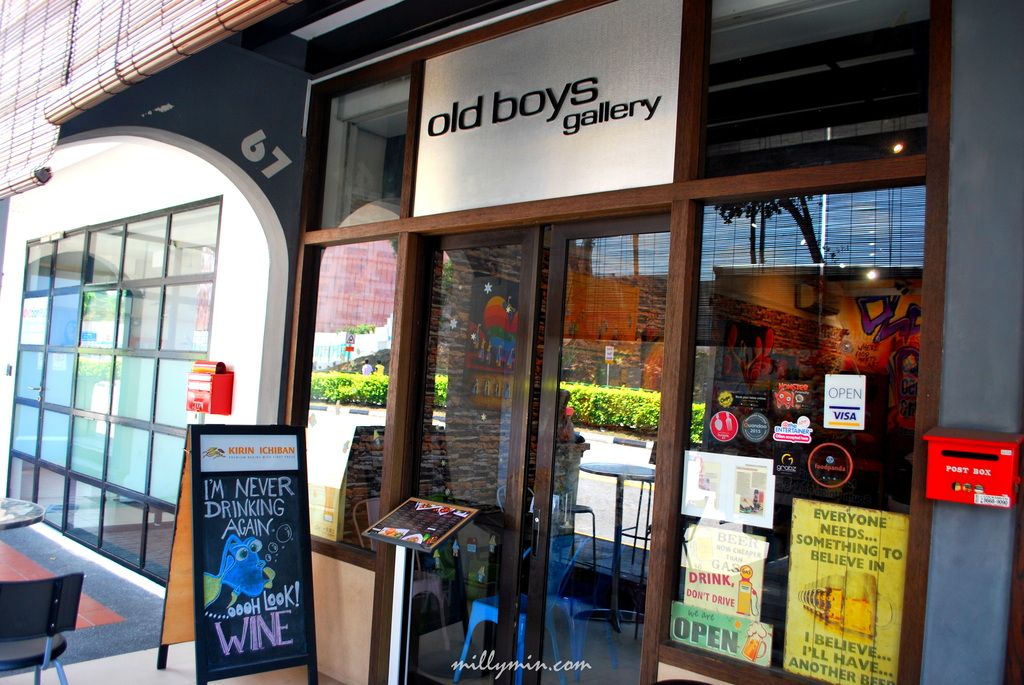 Old Boys Gallery offers more than 50 types of beers from all over the globe.
The interior attracted me much. Its painted and decorated with vibrant colours which make the whole ambiance very alive. The artsy-fartsy designs and wall graffiti makes the gastropub a gallery.
Manster Burger *beef ($17.90), served with bacon, egg, caramalized onions, cheese fresh greens and fries.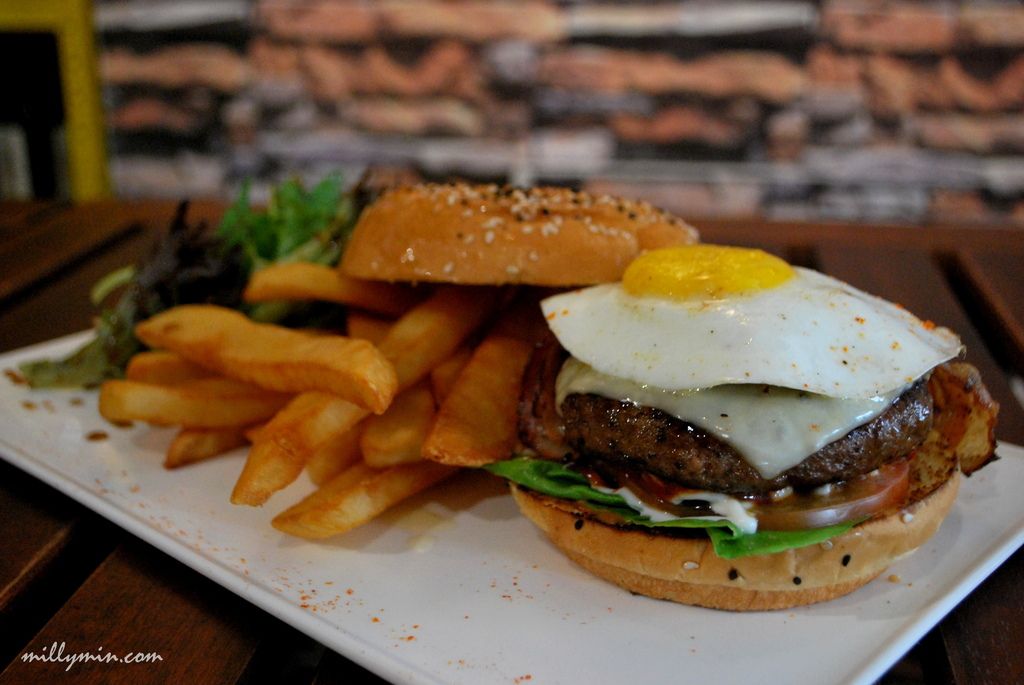 One of Old Boys Gallery's signature is their Bah kwa Risotto. Yup, it may sound different as the risotto blends into a Chinese cuisine but the difference turns it into a unique and yummy signature.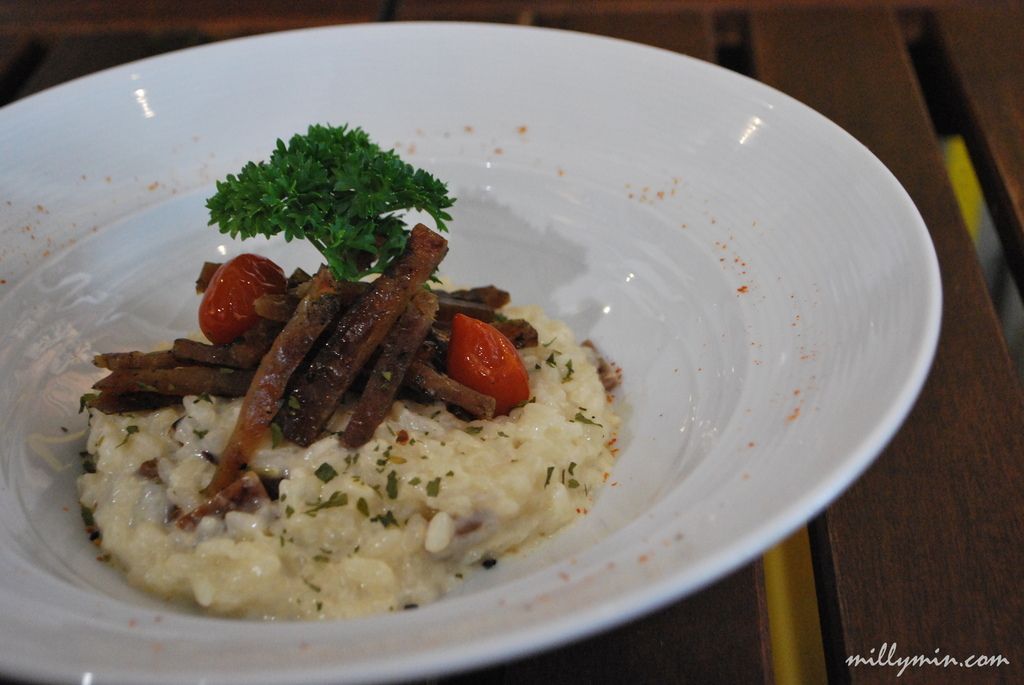 To all the burger lovers out there, Old Boys Gallery offers Belly Good Burger ($18.90). This is such a promising burger! At a glimpse its indeed fattening, but when you sink your teeth into this stack of burger (which consist of pineapple, bacon, onion ring, sunny side up, melted cheese, fresh vegetables and …. braised pork belly!) you will just forget about diet. Its a juicy combination and rich in flavours.
When spam fries are too mainstream, OBG serves SPAM CHIPS ($9.00).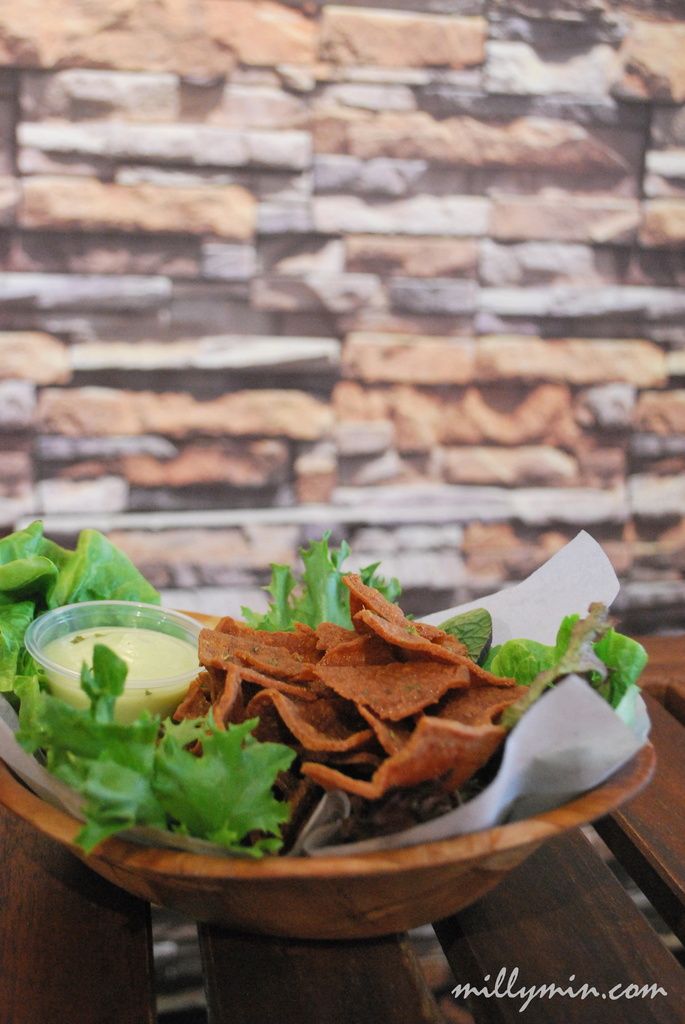 Aside from spam chips, Old Boys Gallery serves Chilli Beef Fries ($13.90). The chilli beef fries consist of chilli beef with kidney beans, fries topped with nacho cheese, mayonnaise and Parmesan cheese. Yumz!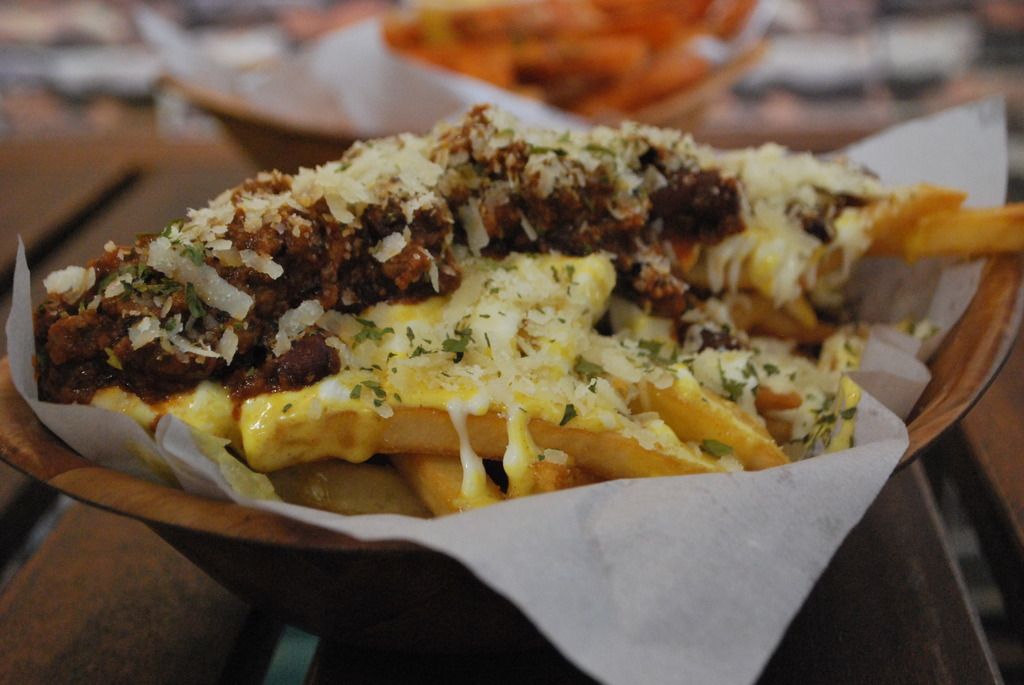 … and my ultimate choice is Potato Head ($7.90) ; sweet potato fries with curry mustard dip! Simply awesome!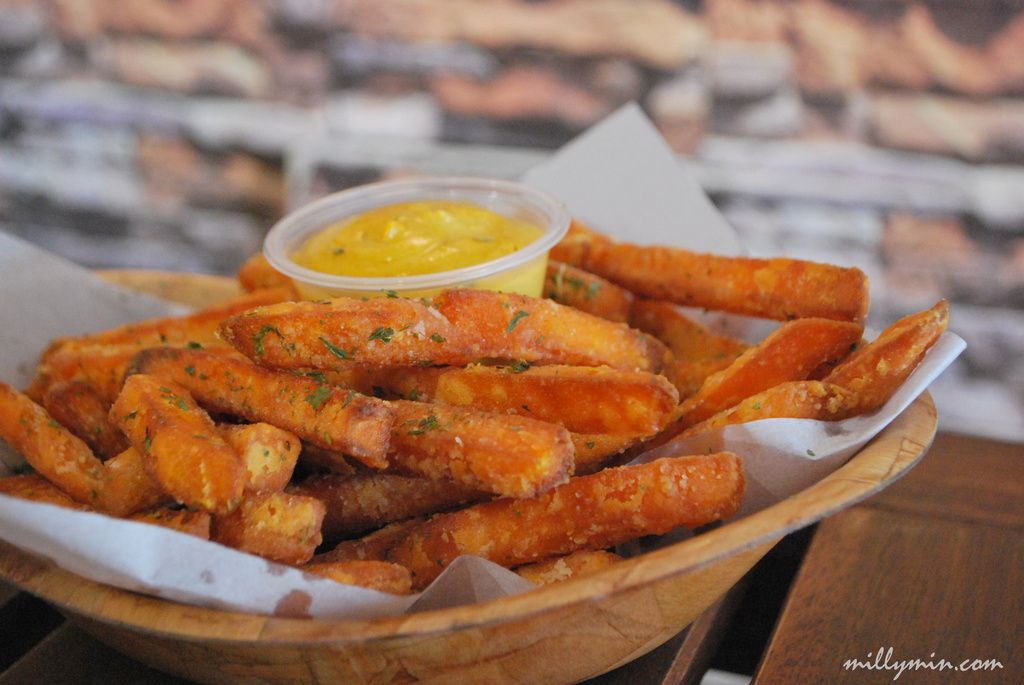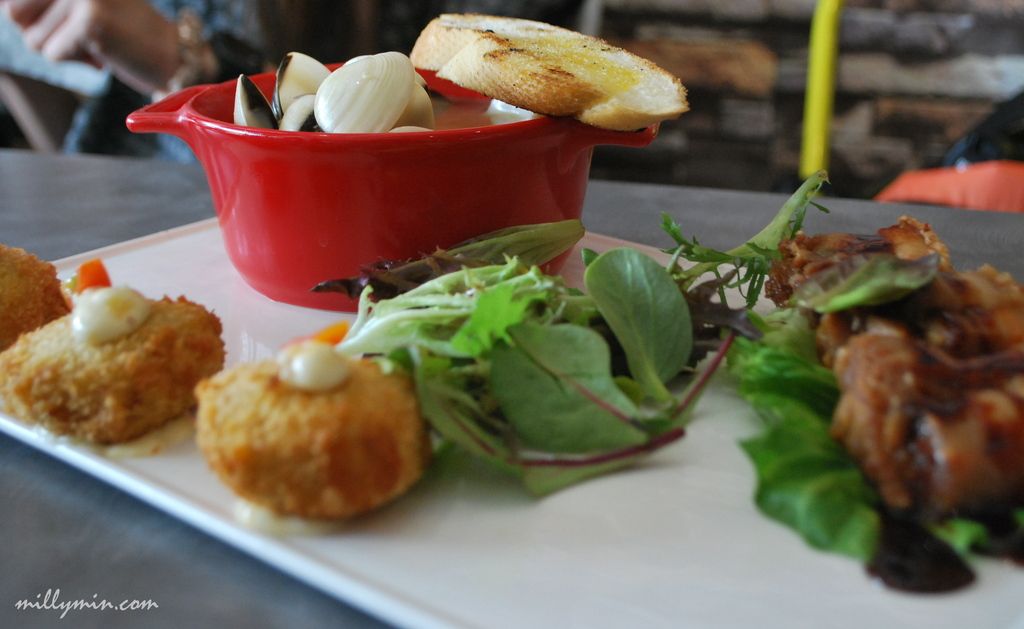 OBG Wings taste pretty good too! It brings back a lot of child hood memories just cuz the wings are marinated in MARMITE! Madly in love with their wings! Well, its served in 3pcs or 6pcs.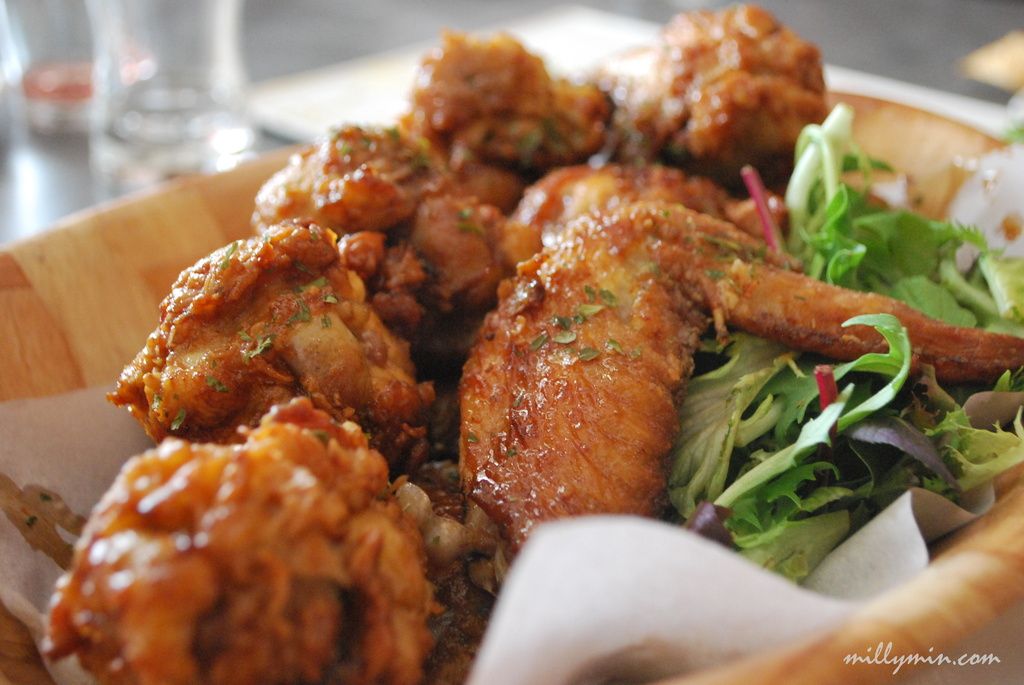 On top of all, here comes the highlight of the day. DESSERTS, easing all sweet tooth since ever! OBG serves three types of desserts. Earl Grey Cake with Lavender cake ($7.90) is one of classic signature.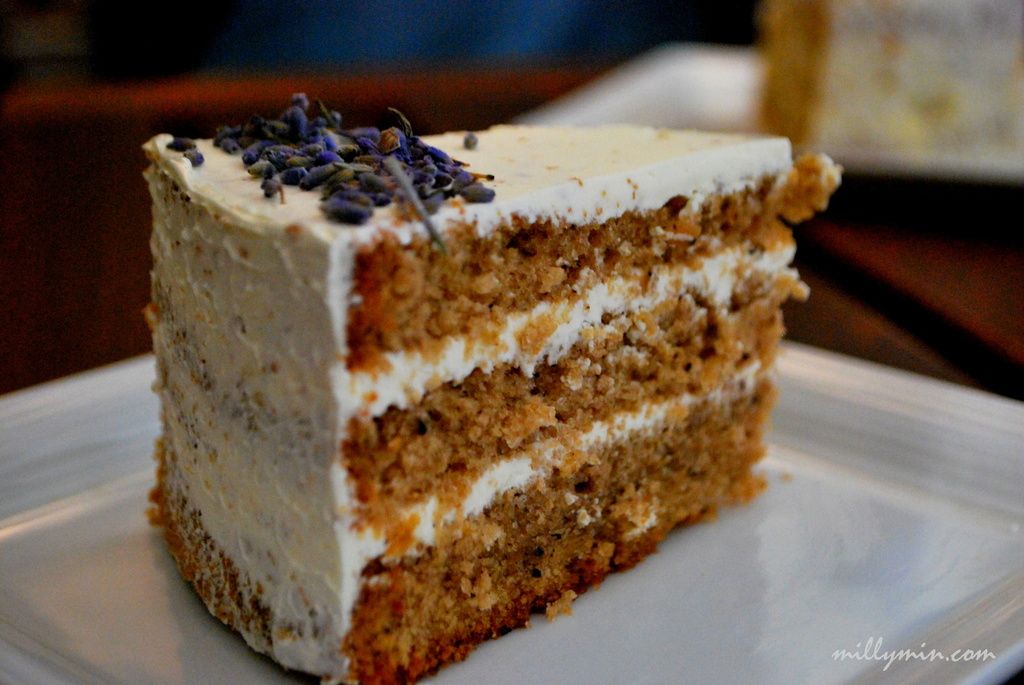 Coconut Cake with gula melaka ($7.90) tastes a little local but pretty good!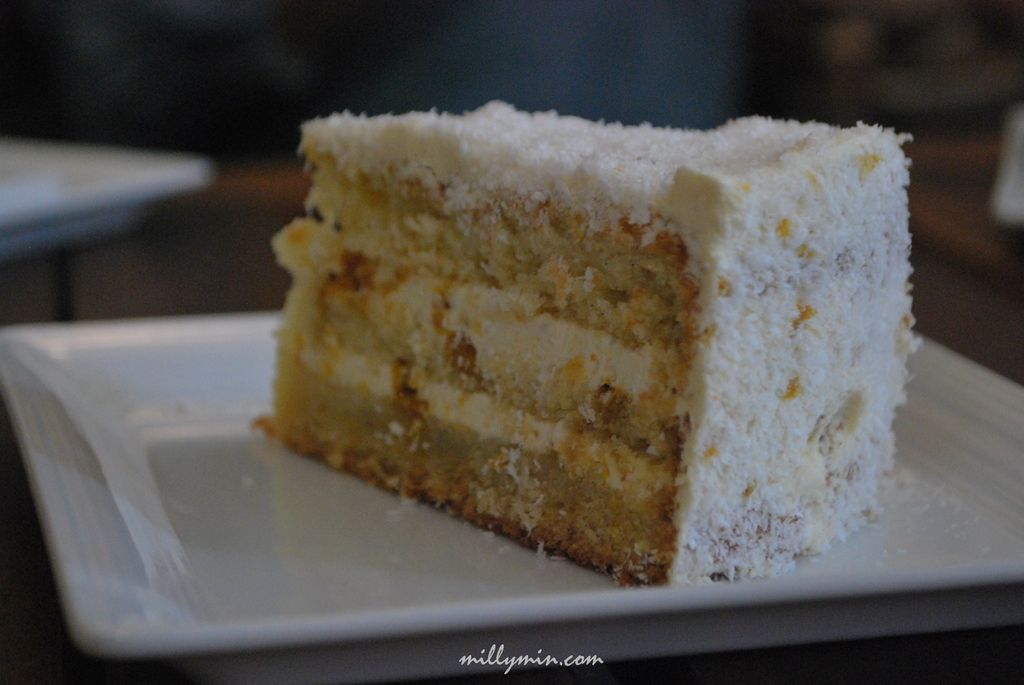 Devil's Double Chocolate ($9.00) is sinful! It tops with ice cream when its served!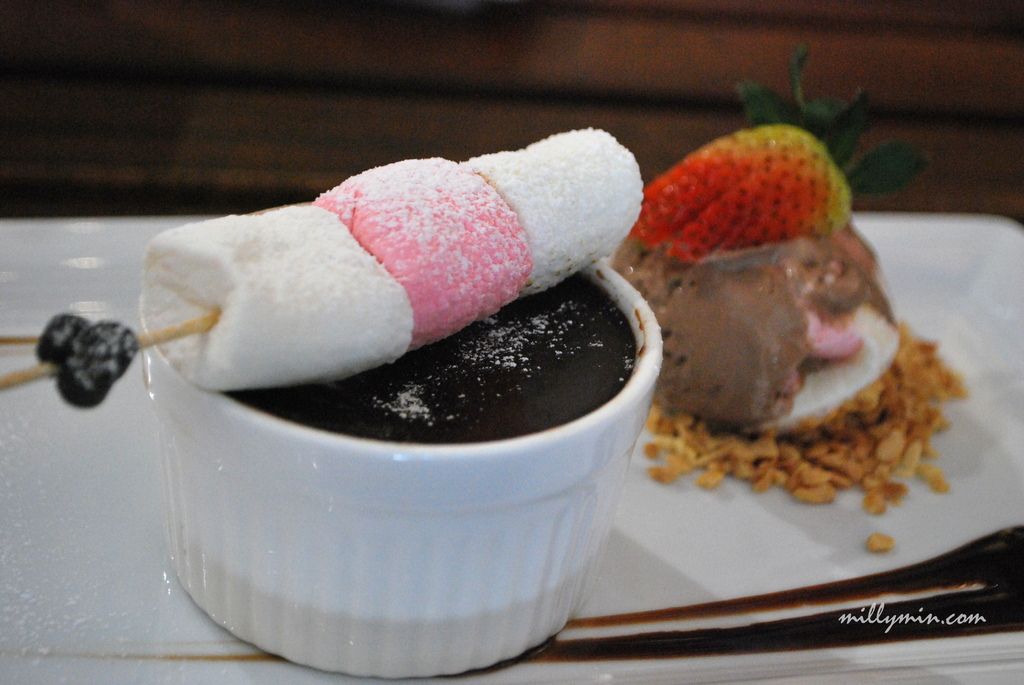 Old Boys Gallery
67 Kampong Bahru Road, Singapore 169371
Tel: +65 9187 0756
Opening Hours: 11.3oam to 11.00 pm (Mondays to Saturdays)