As a frequent traveler, it annoys me much when I have any of my gadgets on low battery. Similarly, a poor Wi-Fi connections at airports do not help either especially when I have an unexpected flight delay or a long wait for connective flights. Such layovers can be taxing topping up the fact that traveling or being on flight for hours and confined in the departure hall for a longer duration.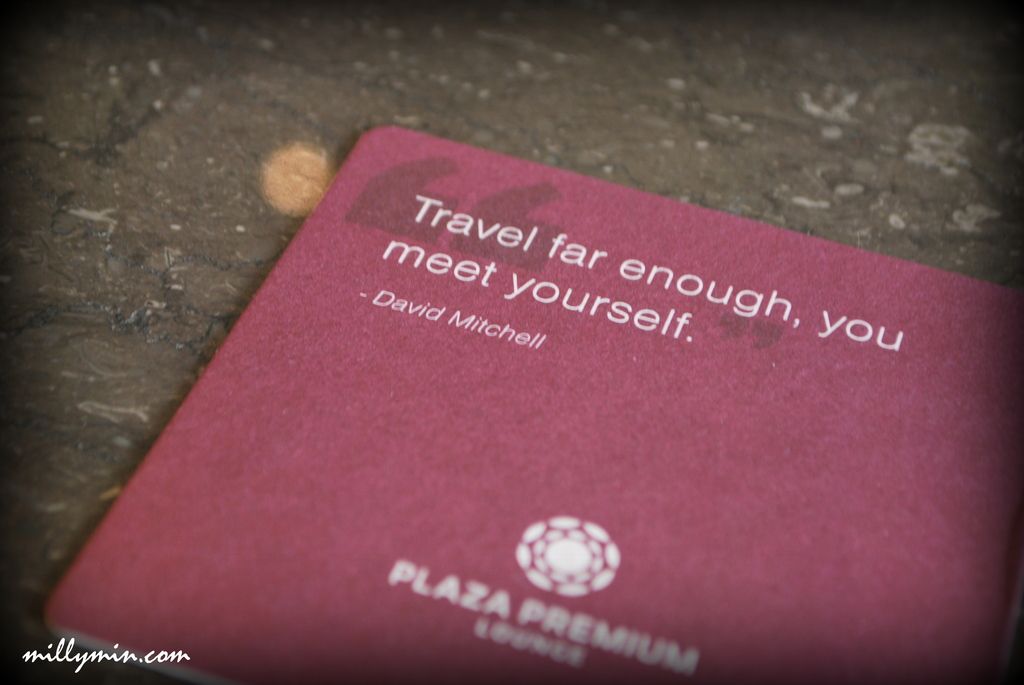 All I ask for is a decent Wi-Fi connection and at least a sufficient phone charging stations. At times when its not my day, I'll end up in some airport which do not even have a designated charging stations. That's horrendous! As a social media influencer, I am on my phone or gadgets most of the time and the battery life does not last me long. At times, power bank is not sufficient too.
Here's when Plaza Premium Lounge comes into place, to provide some tender, love and care for travelers. A comfy place for rest and relax, comfort food and a cozy place to chill at the same time to charge your gadgets. Plus, complimentary Wi-Fi too!
Here is some insights of the newly launched Plaza Premium Lounge at Singapore Changi International Airport Terminal 1.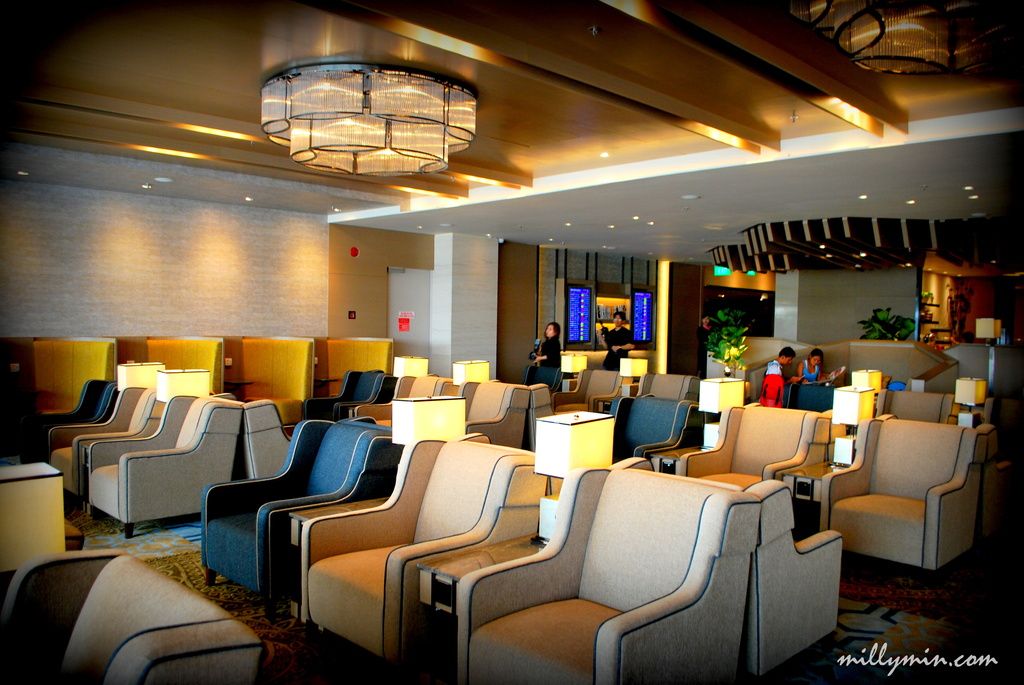 Comfy seats with great view. You will have the luxury view of airplanes landing and taking off.
The coasters in Plaza Premium Lounge are specially designed, with different quotes.
TO GAIN ENTRY :  Prices starting from SGD $58 per person for five hours which includes a selection of food and beverage options, Wi-Fi and shower facilities.
Bookings can be made online – www.plaza-network.com,
E-mail – singapore@plaza-network.com, or at reception.
WHAT DO YOU GET? The lounge is equipped with three private resting suites, accommodating one to three persons, offering a quiet enclave for those wanting to catch a quick rest before heading to their next destination; six shower rooms with amenities, providing the perfect solution for travelers who want to freshen up before their onward journey; two VIP rooms to provide privacy for special guests; as well as an exclusive area for massage and nail care services.
Massage and nail care services
Quiet enclave for those wanting to catch a quick rest before heading to their next destination.
Three private resting suites
Two VIP rooms to provide privacy for special guests
Signature Ice Lemon Tea by Plaza Premium Lounge. Complimentary hot and chilled beverages are at guests' disposal.
There are variety of food available.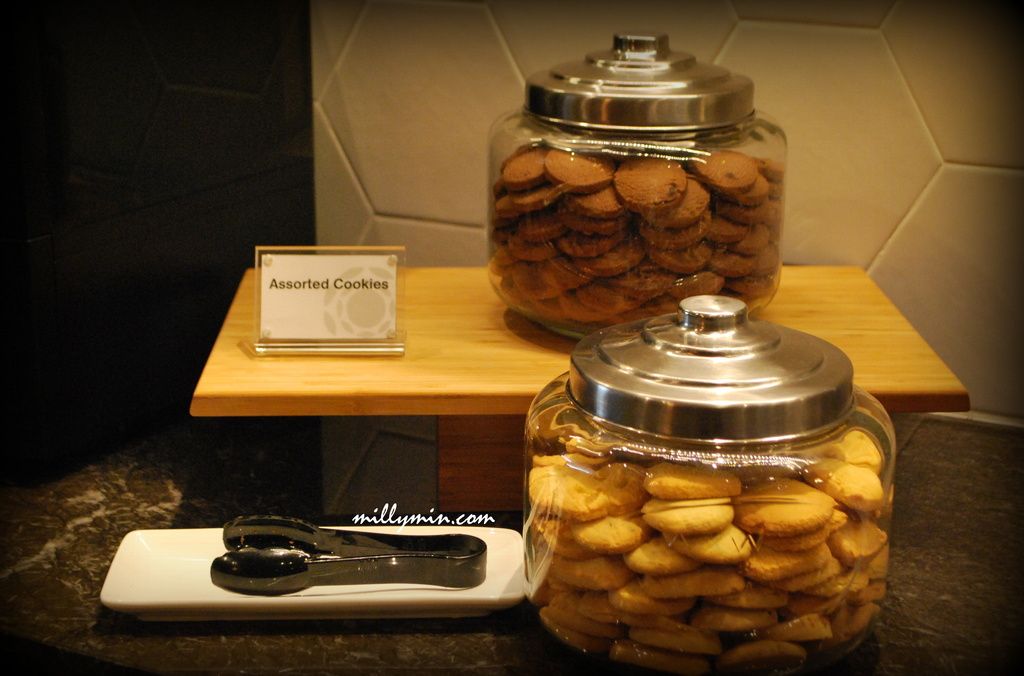 At Plaza Premium Lounge, the chefs prepare local dishes upon request. Singapore Laksa, classic Singapore Chicken Rice and The Green Market Temaki are among the local signature dishes available.
The aroma of home-made chocolate cookies attracted me to pick one! I could have more but I am keeping the space for the fresh sushi rolls served.
There's also a separate bar area which serves specialty coffees, juices, beers and wines.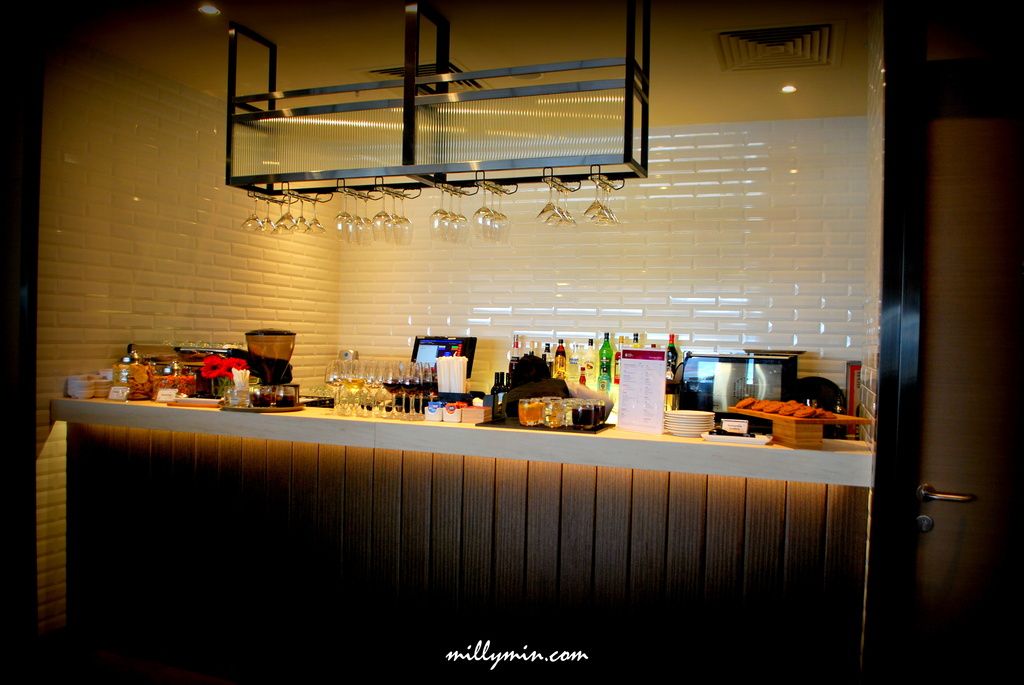 Freshly prepared from the kitchen.
… and I love the ice lemon tea served. MUST TRY!
Other facilities operated by Plaza Premium Lounge Management Limited at Singapore Changi Airport include:
The Green Market Express (Departure Transit Lounge, Terminal 1)
The Green Market (Departure Transit Lounge, Terminal 2)
Wellness Spa, (Departure Transit Lounge, Terminal 2)
Airport Meet & Greet service