It was a random Friday night, after work, hunting for dinner. A friend suggested me dropping by at De Burg (not knowing where or how to get there), I decided to give it a try. Yes, all the way from Pasir Ris interchange to Lavender, missed the stop, ended at Kallang then back to Lavender. Then, followed by the most reliable mode of transport, on foot! Turned out to be a nice evening stroll, accompanied by the reddish-orangey sky!
As soon as I found the place, I was then ushered to my seat and the waiter gave me the menu, a whole long list of various burgers! As I am here for the first time, hence, the golden finger pointed at the signature burger on the menu.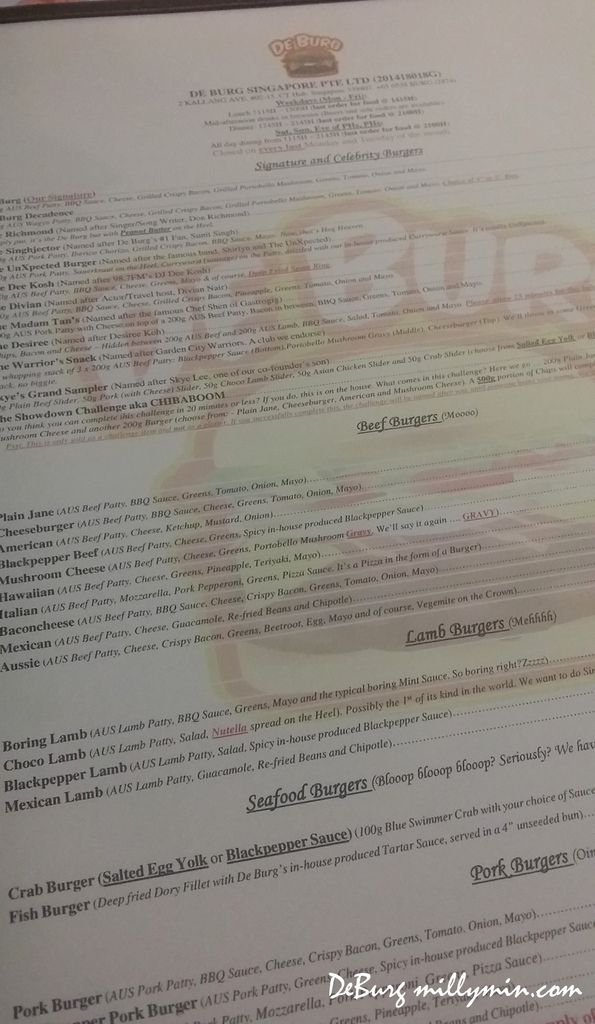 Cozy inside and I love spending time to myself in cozy places especially on Friday nights.
While waiting for dinner to be served, the next thing in the house which drew my attention was the Asahis! I may not be a fan of beers but I never knew that there are three types of Asahi. All I remember is Asahi is Asahi.
But now, I learnt that there is Asahi Premium, Asahi Dry Black and Asahi.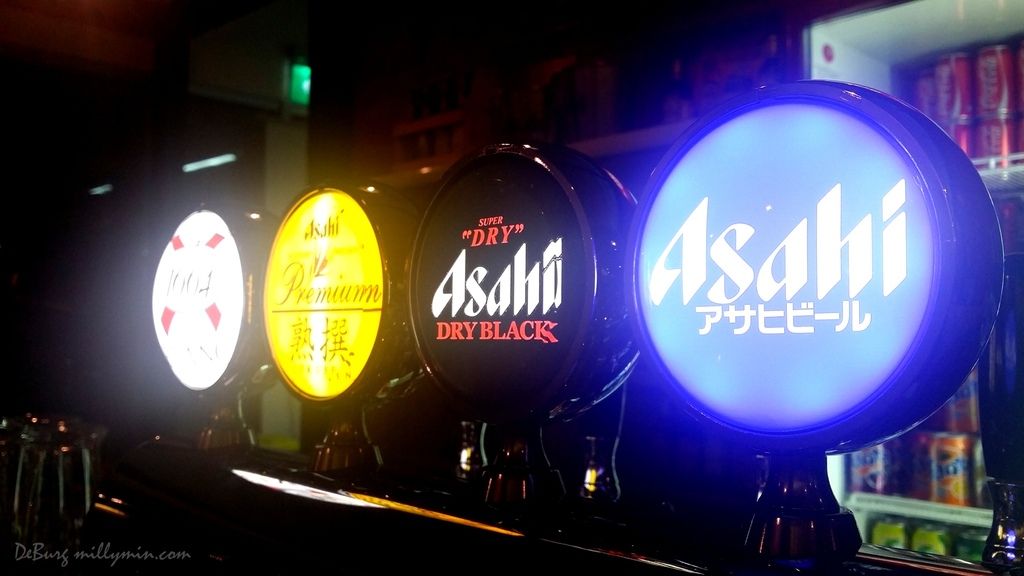 All of these Asahi can be mixed. Half Asahi Premium Jukusen and half Asahi Premium Black Kuronama ($11.00). #SuperDry ! Besides Asahi, De Burg serves Beer Lao too! The last I had was 3 years ago in Laos itself.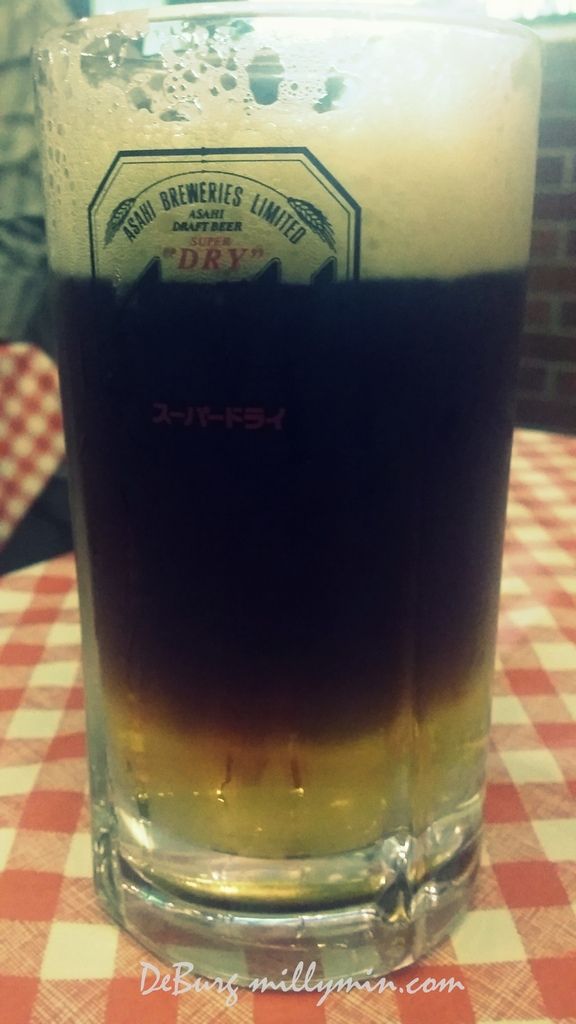 Here you go, the signature De Burg ($18.50), with unlimited fries served. The highlight is having my tiny mouth chomping the burger all the way! Super juicy grilled portobello mushroom! De Burg is served with 200g of Aus beef patty, BBQ sauce, grilled crispy bacon, greens, tomato, onion and mayo. Love the flavourful blend of the patty. It has to be some secret recipe from De Burg!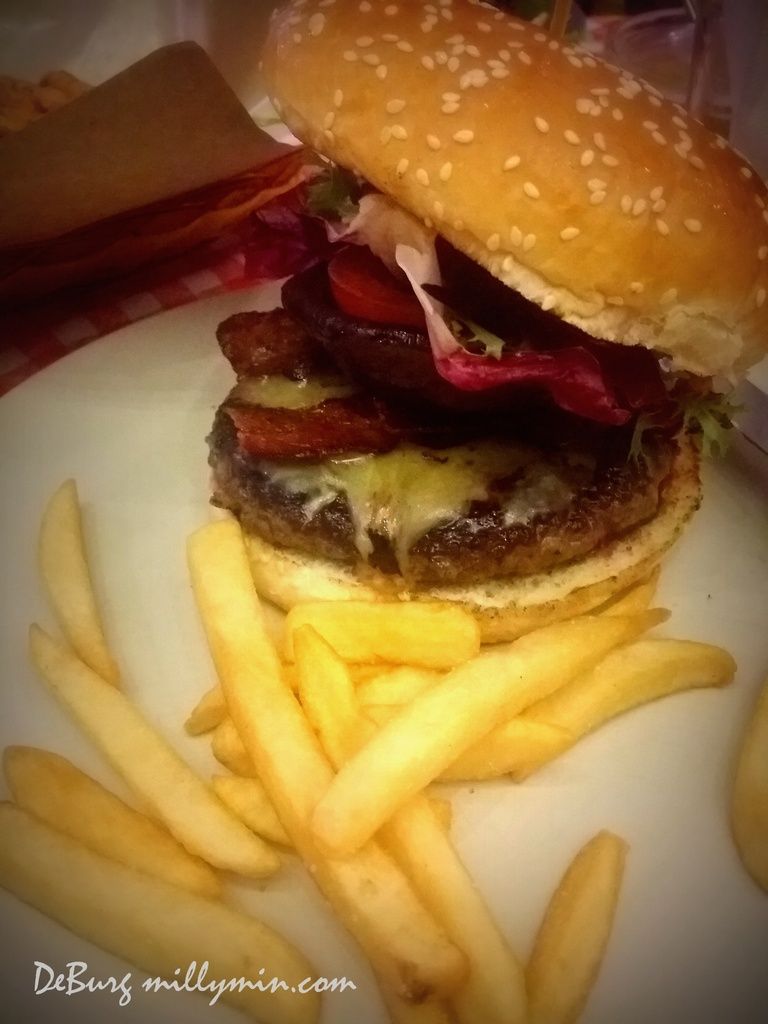 Fret not if you are not a beef person cuz De Burg serves lamb burgers, pork burgers, chicken burgers, seafood burgers as well as vegan burgers!
And finally, yours truly pen down a few words too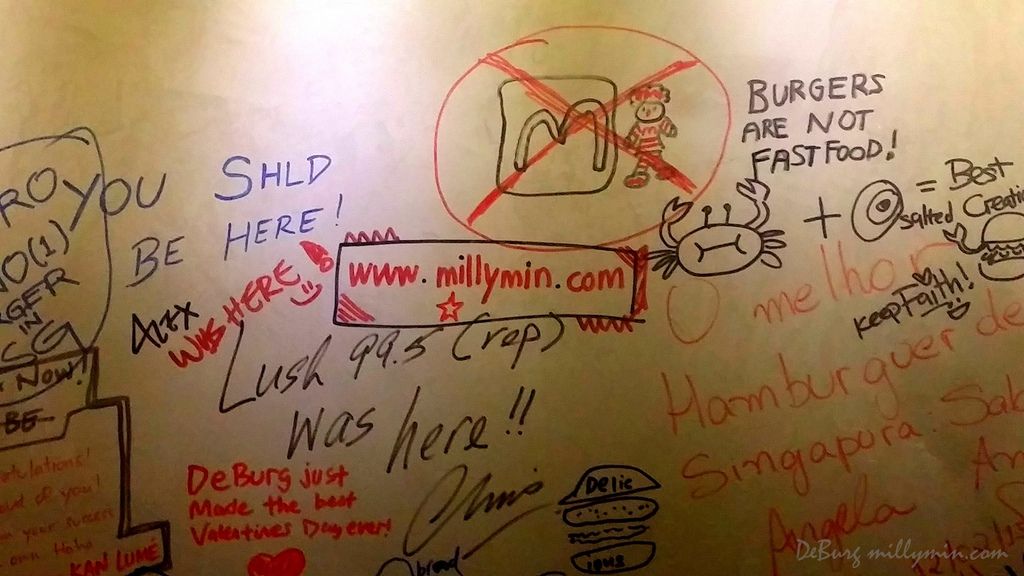 Dropping by soon? Buzz me up too cuz I haven't get enough of it!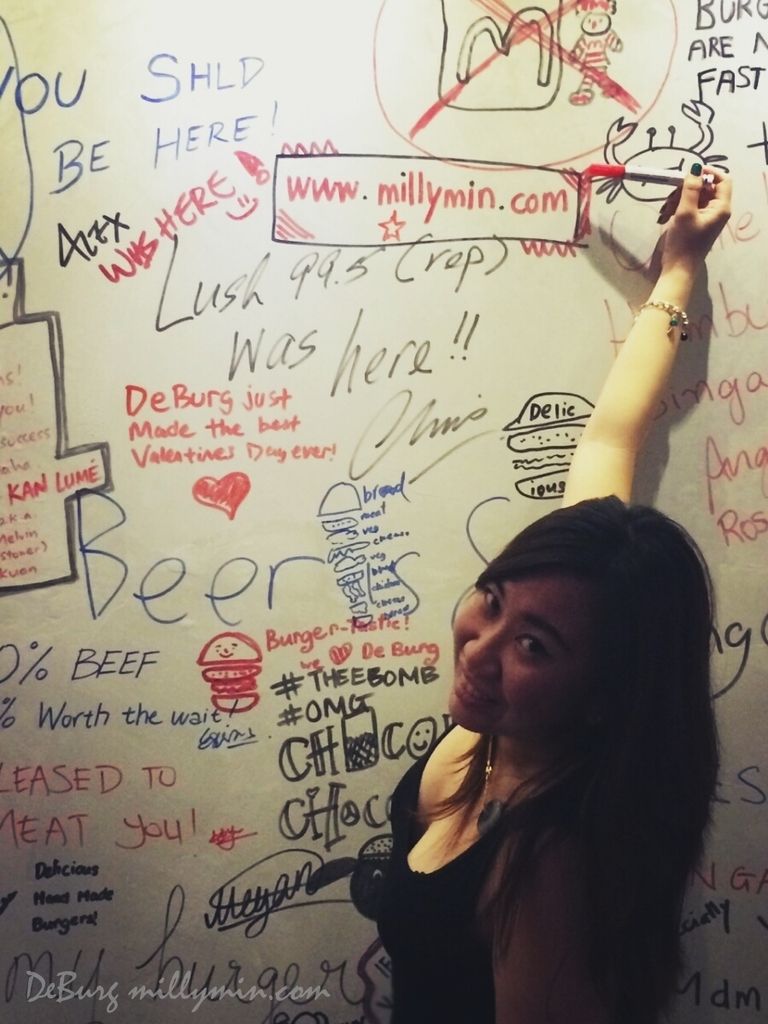 Add: De Burg, 2 Kallang Avenue, CT Hub. #02-15, Singapore 339407
Tel: +65 6538 2874
Website: DeBurg FB Page
Opening Hours:
Mon-Thu 11am-3pm, 5:30-2:18pm;
Fri-Sun 11am-10pm
Nearest MRT Station: Lavender Station